"Only children know what they are looking for."
One of the most translated books in the French language, The Little Prince is a timeless tale of self-discovery and wonder enjoyed by people of all ages. Following the adventures of a French air pilot and a Little Prince from a small far off planet, readers will be completely overwhelmed with the emotions and heavy lessons told in this tale. Will the pilot make it home? Will the Little Prince find his planet once more?
---
Title: The Little Prince
Author: Antoine de Saint-Exupéry
Translator: Richard Howard
Genre / Themes: Classic Literature | Fantasy
Point of View: First Person Peripheral Narrator
Publisher: Harcourt, Inc.
Publication Date: 2000
Format: Paperback
Pages: 83
A pilot stranded in the desert awakes one morning to see, standing before him, the most extraordinary little fellow. "Please," asks the stranger, "draw me a sheep." And the pilot realizes that when life's events are too difficult to understand, there is no choice but to succumb to their mysteries. He pulls out pencil and paper….And this begins this wise and enchanting fable that, in teaching the secret of what is really important in life, has changed forever the world for its readers.

Few stories are as widely read and as universally cherished by children and adults alike as The Little Prince, presented here in a stunning new translation with carefully restored artwork. The definitive edition of a worldwide classic, it will capture the hearts of readers of all ages.

Source: Back of book.
Thoughts
This book…wow.
I don't even know how to write a review on this book. My mind's SO overloaded with thoughts and questions and curiosities…I can't place them properly at all.
That's what this book does to you…it leaves you absolutely speechless, in a comatose state. In his most widely known work, Saint-Exupéry compels us to critique ourselves in a way many stories are unable to do, especially if you're an adult. It's a book that really reflects the mentality of a child, showing how different the world is in the eyes of a child compared to an adult. Reading this as an adult, if makes me wonder about myself a lot…
When did I suddenly grow up?
When did I move from the world of a child to that of an adult?
Are all adults really so naïve about the world? Am I?
Am I like the geographer? Like the businessman?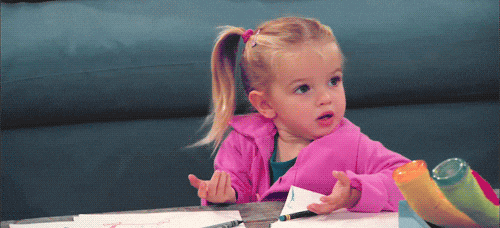 One of the most extraordinary things about this novella is the language – it's rather odd to be frank! It's written with the education and sophistication of an adult, especially when we first start with the narrator as the only character in the story. But once the Little Prince is introduced, the language begins to change to how a child would explain things. Things are just as they are because that's how it is. If you have kids or have been around them enough, you know what I mean. When a child explains something to you and you ask them why, they're answers really don't make any sense. Honestly, they don't even seem to relate to what you just asked! But to them, it's so simple – they can't believe you don't get it.
It's a unique blend of formal educated writing yet capturing the mindset of a young boy – the creativity and innocence and wonder of the Little Prince is encapsulated in the words, making the narrator slowly see the point of view of a child than an adult. You start to remember why things were just that way. No rhyme or reason…you remember what it's like to think like a kid.
It's a peculiar phenomenon. If you've ever read Milne's Winnie-the-Pooh or Carroll's Alice's Adventures in Wonderland, you'll find that the writing style is extremely similar! I personally don't think many authors can execute this form of writing style properly, writing in the voice of both an adult and child – Saint-Exupéry succeeded beyond expectations.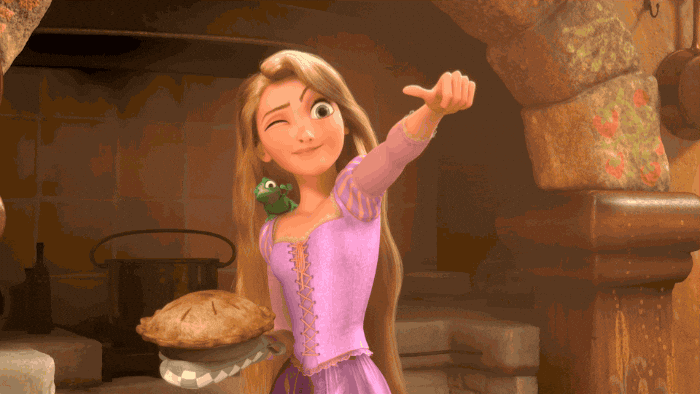 There's only two rounded, developing characters in the novella: the Little Prince and the narrator. At the beginning, the narrator (who is given no name, so narrator it is!) has become an adult like any other adult. Stranded in the desert – literally in the middle of nowhere – he worries about the things an adult would; food, water, repairing his plane, etc. When the Little Prince arrives, he still acts as an adult would. But as he and the Little Prince grow closer, he begins to have the "blind" faith in the world and fate as the Little Prince does. Rather than stress over it, he simply believes that water will be found and he will return home safely – the Little Prince's sheer faith in things to come rubs off on him. By the end of the novel, he's both an adult and a child…the responsibilities of an adult but the wonder and curiosity that of a child.
The Little Prince stays a child, full of questions and desire to know (and we all know that he never stops asking a question until it's answered…like any kid). He takes life day by day, questioning lots and always flabbergasted at the things adults do. He doesn't understand them very much – and from his point of view, I began to really not understand adults either. But the Little Prince grows in responsibilities and acknowledging things he didn't before – the things he's responsible for. He realizes he, like anyone, has people he needs to care for…to nurture…like his rose. We all one day learn that lesson as an adult…"you become forever for what you've tamed".
So the Little Prince learns certain lessons all adults learn, and the narrator learns what it's like to dream and think and wonder as he did once as a child…funny way these kinds of things work.
The majority of the other characters are all flat…VERY flat. But as you read it, you know this is deliberate. The 6 people the Little Prince meets on the planets before arriving on Earth are unchanged and linear. It's to show you how ridiculous we are as adults – the things we think are absolutely bizarre! The one that really hit me the most was the drunkard – the man who drinks to forget that he's ashamed of drinking. It's the shortest encounter the Little Prince has with the men he meets, since he's so confused and perplexed by this man's statement. Adults understand, especially someone going through this experience. A child though? It's the most peculiar thing ever to drink to forget you drink. The other characters are very similar in this manner – they do things but the reasons don't make sense…and we really aren't all that different.
There's ONE thing that was absolutely devastating to find out about this book but I think it's important to discuss. In the original French version and some other translated versions of the novella, there's at least one reference (possibly more?) to racism. In one part of the book, the Little Prince talks about the number of kings on the planet Earth, referencing black people as a very inappropriate word (no, I'm not typing it). In the English version that I read, he references them as the African kings. It's the only part that I personally caught onto in the story. I'm not going to make excuses for this kind of behaviour but keep in mind, this book was originally published 1943 – our world was very different then. It's important to know these things when you read literature, hence my statement here.
My final thoughts…
This book moved me in ways that I don't care to admit. I literally sat in my bed for hours after the first time I read The Little Prince (oh yes, this isn't my first read of this novella). It changes you…you realize you aren't a child anymore and you forget that you used to think exactly like the Little Prince. You were ONCE the Little Prince – the world was simple. It's beautifully written and has such a meaningful message to anyone who reads it. I highly recommend this book to anyone of any age at any time of their life.
Rating
Next Read Suggestions
Winnie-the-Pooh (Winnie-the-Pooh #1) by A.A. Milne, Ernest H. Shepard (Illustrator)
The Happy Prince by Oscar Wilde
Alice's Adventures in Wonderland by Lewis Carroll