One random morning during the winter holidays, I thought to myself:
What can I do for the new year that doesn't include constantly gaming and endlessly browsing through Tumblr? 
Fitness? Check. Socializing? Check. Full time job? Check. Endlessly daydreaming? Check. Book blog? …Eureka! With 70% of my time (and that's being generous) on Tumblr or my nose hidden in a book, why not I blog about what I read? Yes, there are plenty of book blogs out there, but that doesn't mean I can't blog!
So I sit my butt down in front of my computer, put some Lindsey Stirling and Gabrielle Aplin tunes on, and start designing my Tumblr and WordPress blogs. That part, not so bad. Writing a book review…not so much.
Where do I begin?! What do I write?! Am I writing too much?! Is it too personal?! What is the point?!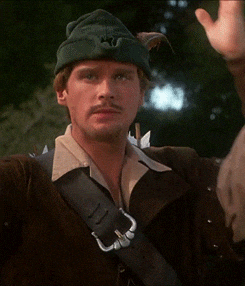 It was a mess…as in a hurricane came into my head and scattered my entire thought process mess. Luckily, the internet has an abundance of resources that teach you SO many important tips on blogging. If you're like me, you need to do research and have everything set before you start anything. Here are a few steps I took before beginning Bookmark Your Thoughts.
---
Step One: Look at other book blogs
Like I said, there are plenty of book blogs out there. A Little Blog of Books and Books & Cupcakes Book Blog are two of my favourites. They're informal but don't lack information, and the reviews they post provide just enough information to let you know what kind of book you're getting yourself into without major spoilers. The blog content is organized beautifully and they provide other little extras to draw people in.
Warning: try to not mimic and end up copying what other bloggers are doing. This step is to simply help you find your blogging style. Let this step be an aid in finding something to do that makes your blog different than the others.
Step Two: Choose a Blogging Site
Now that you've kind of figured out what book blogging entails, you should start researching on what platform you'd like to use to create your blog. There are an abundance of choices – WordPress and Blogger being the two most common in my personal opinion. However, you really need to consider which is best for you and see what each has to offer.
As you can tell, I chose WordPress. I find it's easier yet allows for more creativity than Blogger. Furthermore, the themes are more professional looking and the services WordPress provides are fantastic.
MakeAWebsiteHub.com and HowToMakeMyBlog both have great thorough explanations showing the differences between WordPress and Blogger, showing you the pros and cons of each and the creation process if you'd like to view more.
Step Three: Create a Catchy Name
Now that you've hopefully chosen a blogging site, it's time to create a catchy name! In my FAQ on Tumblr, I discuss how my mom and I actually came up with Bookmark Your Thoughts. All I knew is that I wanted my blog name to involve something witty about books and marking those thoughts down. That's when my brilliant mother thought of the word bookmark and there you have it.
So write some ideas down!
What will your book blog contain? Will you rate it with fun icons such as flowers or teacups? Are there other interests you have that would blend well with a book blog? Could this other interest help create a creative and unique name?
The hardest part is making sure that your name hasn't been taken. If a name has been taken that you really want, you can do something with the spelling or add dashes. However, I really advice against this. You want something easily identified and that's different from the rest.
Step Four: Design Your Blog
By this point, you've now found some pretty fun ideas for your own blog and made a fun name for it. Now it's time to figure out how you want to layout your blog: the design, the theme, the headers, etc. Figuring this out is way harder than I originally anticipated. I still feel as though I'm editing and refining my blog on a daily basis.
Some tips and tricks I found for this step are:
Create headers that are easily identifiable. Witty titles are great yet they can confuse people and draw less people into your blog.
Tag…tag everything! Research on what tags are commonly used in WordPress and then add some more. Really try to encompass the details of your post through your tags.
Categories versus Tags research. I did a lot of extra work on this, trying to figure out what I should do. I decided at the end of the day to use categories as ways to organize my posts (i.e. five star reviews, bookish posts, etc.) and tags to emphasize what my post contains (i.e. Book Reviews, title of the author, etc.).
Choose a clean and simple theme. There are some bloggers who post amazing work, posts that I can only dream of being able to write. However, some of them choose very busy and disorganized themes. You want a theme that showcases your work and reviews, not buries it with the business of the blog theme.
You may also want to consider writing about things other than book reviews. Try some challenges, talk about your life, blog about a special hobby (i.e. yoga, clean eating, rollerblading, etc.), write reviews on places you've been (i.e. libraries, museums, parks, countries)…find that special thing that makes your blog unique from the others.
Step Five: Your Rating System and Your Book Review Policy
Whether you think your blog will have a high or low level of traffic flooding in, you should always have a book review policy and rating system prepared.
Your rating system should showcase how you rate books. Your rating system could completely differ from another blogger, so the audience needs to know. A three star rating can potentially have a rather different meaning to other viewers and book bloggers. You don't have to create or use a rating system – there's actually been quite a large discussion regarding whether bloggers should use them. I prefer to use a rating system for that's how I organize my thoughts. It really depends on your style of blogging.
ChateBooks created a post in 2015 on some things to consider when creating a rating system, which you can find by click here.
A book review policy is an absolute necessity. This page is an aid for both you and viewers of your blog, for it should answer inquiries that visitors will often have regarding your book reviews. It saves you the trouble of constantly replying to the same inquiries and it is a safety net when you write reviews for authors or other individuals.
The Book Avid is a blogger who's written an exceedingly detailed post regarding how to write a book review policy and what questions it should answers. To view this, simply click here.
Step Six: Browse Book Review Writing Tips
It's now time to start writing some reviews! A good pointer that I've seen on a variety of sites is to have some posts already written up before opening your blog to the public (I didn't do this…which made my life more stressful at first…). If you're new to writing book reviews, a great suggestion is to browse through some websites that present writing tips. Websites such as Book Trust, The SITS girls, and Net Galley are all great for learning how to write book reviews.
Here are some commonly discussed tips regarding book reviews:
Decide what your reviews will include, such as title and book cover photos.
Write a synopsis or use one already created for the book.
Discuss the basics, such as themes, setting and character development.
What did you like about the book? Where could it have improved?
Concluding thoughts – what are your overall thoughts regarding the book.
Include reading suggestions based off of this book.
Include quotes from the book.
Include your rating (if you choose to use a rating system).
Include some eye-grabbers, such as photos and memes.
Have a family member or friend edit your review.
Step Seven: Social Media
You don't have to use other forms of social media to attract people to your blog, but it can be useful. Having multiple forms of media to connect people to your blog seems fairly commonsense. This goes both ways too. You can use WordPress to connect to your other forms of social media, such as Twitter and GitHub.
Word of advice? Don't go crazy on the social media! It's a lot to maintain, which can cause you to feel overwhelmed and discouraged. Choose a few that you already frequently use and create accounts specifically for your blog. For instance, I have two Instagram accounts. One is my personal account that is permission based. Only people I know follow me on Instagram. My other is bookmarkyourthoughts, which is where I post my own book photography and where I plan to advertise my new book reviews.
You have a life outside of blogging (…okay, you probably do). You want to try and keep some space for yourself, outside of the blogging world or it's going to get really frustrating and overwhelming.
Step Eight: Find a buddy and make some friends
Vegan High Fives is a vegan eating and lifestyle blog by a really good friend of mine. If you've ever read any of her blog posts, you can tell she's naturally gifted at blogging. Her writing style's informal but very well researched and insightful. For my first few reviews, I asked her to give me some pointers on the blogging world and she edited my first one or two reviews/posts (thank gosh she actually enjoys editing things…).
Where in the World in Jenn, another friend of mine and my roommate, has continued to help me with editing my reviews. Though she's newer to the blogging world, her writing and ability to refine ones work is remarkable. And since we both live together, we can easily push one another to stay on top of our blogs.
I have also made friends with bloggers on WordPress. Laura Beth, the creator of Hot Shot Headlines, is a wonderful person in the blogging community that has continued to support my blog and really helped me find someways to individualize my site.
So find a friend! Or even make a friend in the blogging universe! It never hurts to ask for advice and have someone read over your material.
Step Nine: Have Fun!
At the end of the day, this is for you! I don't expect to get a bunch of followers and that's not why I started Bookmark Your Thoughts. I started this blog to have fun writing about books I read, a nice little keepsake that may help others if they so happen to stumble upon this blog. Write for you…no one else. You're going to enjoy your blogging experience much more if you aren't so focused on the stats and the followers.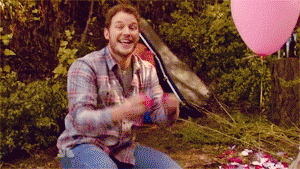 Additional Notes
Knowing some HTML coding can go a long way, no matter what platform you choose to use. There are a few things HTML coding wise you cannot do in WordPress, Blogger, and other blogging platforms without having to pay a fee or use a completely different site. However, it's still a pretty valuable skill for when you are able to use it for it can really refine your posts.  W3Schools and Codecademy are two great sites for beginners…which are FREE I might add.
Posting "evergreen content" will also help fill your blog with fun and insightful pieces of information that many visitors will enjoy. What is "evergreen content"? Evergreens are symbols of perpetual life, as they retain their leaves throughout the year rather than shedding as most others do. This buzzword is used to describe content of the same design, posts that are both timeless and relevant. They are pieces of information that will not outlive time or social media, even if methods of social media begin to change. Examples include: How To Guides, Lists, Personal Stories, etc. Copyblogger, Buffer Social, Study Web, and Try Interact all provide insightful posts that discuss in more detail what evergreen posts are and some ideas for your own blog.
That's it for now! Happy reading and always remember to Bookmark Your Thoughts.