"That's why they say 'falling in love' and not something like 'floating toward love.' Falling is scary."
In his nineteenth published novel, Nicholas Sparks' See Me draws upon the complexity of love and the turmoil that comes when the past emerges with the present. A book flourishing with passion and suspense, See Me will leave readers with a desire to read more of his works. Will Colin be able to maintain control over his violent outbursts? Can Maria find a way to finally put the past to rest?
---
Title: See Me
Author: Nicholas Sparks
Genre / Themes: Contemporary | Realistic Fiction | Romance | Suspense
Point of View: Alternating Third Person Limited
Publisher: Grand Central Publishing
Publication Date: 2016 (Reprint); 2015 (Original)
Format: Paperback
Pages: 528
See me just as I see you…

Colin Hancock is giving his second chance his best shot. With a history of violence and bad decisions behind him and the threat of prison dogging his every step, he's determined to walk a straight line. To Colin, that means applying himself single-mindedly toward his teaching degree and avoiding everything that proved destructive in his earlier life. Reminding himself daily of his hard-earned lessons, the last thing he is looking for is a serious relationship.

Maria Sanchez, the hardworking daughter of Mexican immigrants, is the picture of conventional success. With a degree from Duke Law School and a job at a prestigious firm in Wilmington, she is a dark-haired beauty with a seemingly flawless professional track record. And yet Maria has a traumatic history of her own, one that compelled her to return to her hometown and left her questioning so much of what she once believed.

A chance encounter on a rain-swept road will alter the course of both Colin and Maria's lives, challenging deeply held assumptions about each other and ultimately, themselves. As love unexpectedly takes hold between them, they dare to envision what a future together could possibly look like…until menacing reminders of events in Maria's past begin to surface.

As a series of threatening incidents wreaks chaos in Maria's life, Maria and Colin will be tested in increasingly terrifying ways. Will demons from their past destroy the tenuous relationship they've begun to build, or will their love protect them, even in the darkest hour?

Rich in emotion and fueled with suspense, SEE ME reminds us that love is sometimes forged in the crises that threaten to shatter us…and that those who see us for who we truly are may not always be the ones easiest to recognize.

Source: Goodreads
Thoughts
Let me start with stating that I don't typically read romance novels. I tried reading a romance novel in high school and fell asleep every couple pages I read, so I'm pretty sure I've been biased this whole time and have been too stubborn to try again.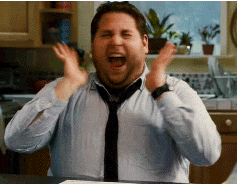 However, I'm absolutely ecstatic that I decided to try a romance novel again! Sparks' See Me is a lovely piece of literature, bringing to life an unlikely romance between two lost and troubled souls, making you feel rejuvenated and vibrant as you follow the along their romantic tale. Though the tale is about Colin and Maria, I felt as though I was a part of their story. Sparks writes so descriptively that readers will forget that they're reading a novel rather than living the tale themselves. Its books like this that remind me why I'm a bookworm.
As I just mentioned, Spark's writing style is so descriptive it paints an image before you. There wasn't one moment where I felt Sparks dropped the ball on providing a pretty portrait of his story. I'm a visual person, which is probably why I really enjoyed this novel. The language is written that you can read it quickly, but I would still argue that it's more of a leisure read. Sparks provides so much enriching detail to the story, I found I needed some breaks from the book (though I still read it in a day)…kind of similar to that feeling when you watch too much TV.
Similar to the language, I found the story rather descriptive as well. Maria and Colin almost felt like long lost friends by the end of the novel. Their backstory, interests, favourite things, strengths, weaknesses…you learn most of this before the middle of the story. Speaking of Maria and Colin, the points of view flip between each character each chapter. You begin with Colin's point of view in chapter one, learning a little about his destructive behaviour and where life has taken him at the present. In chapter two, we're introduced to Maria, who works in law and is the perfect example of a family-oriented individual. After this, the story continues by switching between the two points of view. I'm not usually a fan of more than one point of view; however, it almost felt necessary to do so for this story. It refreshes the story, being able to know what both are thinking. It's also really amusing! Maria will be walking with Colin wanting to know what he thinks of what she says – then by the next chapter we get to read Colin's thoughts. Then vice versa. Brilliant!
The progression is linear, which I enjoy. I'm not an advocate of stories that get sidetracked or veer in a gazillion ways (unless it's children's novels). It makes it really hard to keep everything together…I don't feel like drawing road-maps simply to understand a plot. Sparks keeps the story on a fairly straight track, even with the two points of views going on.
See Me is full of vibrant characters, bringing to life a great amount of personalities. Beyond Maria and Colin, I found I was able to have a good understanding of other characters' connections to the story. Not only that, but Sparks gives you some snippets into their lives as well without steering too far away from Maria and Colin. Sparks does such a wonderful job at creating an abundance of enriching characters that I would seriously consider reading novels about them again if he were to continue their stories. If you're a character-oriented reader, I would simply pick this book up for that alone.
One of the coolest parts of See Me is that it's a romantic thriller…by Nicholas Sparks…kind of amazing. I know he has written others, such as Safe Haven, so it's not the only one in his repertoire. Romantic thrillers alone are more common than I thought. But the way Sparks wrote this is just phenomenal. The first part of the book (other than the prologue) focuses primarily on introducing the characters and developing the relationship between Colin and Maria. Once halfway through the book, Sparks starts to introduce thriller aspects, creating an intense and anxious atmosphere for the reader. For readers who get nervous to read thriller novels, this is suspenseful but not overly frightening. This is coming from the girl who couldn't finish Paula Hawkins' The Girl on the Train. See Me is a good blend of both the cutesy and touchy-feely romance, with an aura of intimidating and nerve-wrecking thriller scenes.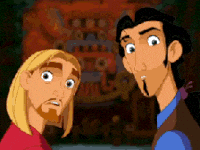 Now, you're probably wondering why I gave this a three star. I'm sure I'm not the first person to say this…three stars is not bad! Three stars is actually pretty phenomenal in my opinion. In my opinion, three stars are books I would still recommend to people and tell them it's worth the read!
However…there are some things I would like to address…
The story was wonderful, descriptive, and fairly simple to follow…but it was rather predictable. I'm pretty sure I've mentioned this in an older review before, but I'm rather terrible at predicting stories and I'm a completely oblivious individual (keeps my life entertaining). Even with these personality traits, I was able to piece together what was happening to Maria fairly early on, even before the frightening thriller parts began to appear more frequently in the story. I also found the bond between Maria and Colin grew close unrealistically fast. With Colin's baggage and Maria's personal issues, it just seemed a little too ridiculous how close they became so early in the book. If you don't mind this though, then you'll probably give this a higher rating than myself.
If you are a lover of romantic thrillers, with a radiant cast of characters and an enriching story, you most definitely should pick up your own copy of Nicholas Sparks' See Me.
Rating
Next Reading Suggestions
Safe Haven by Nicholas Sparks
First Love by James Patterson
Small Great Things by Jodi Picoult