"When I was your age, I always did it for half-an-hour a day. Why, sometimes I've believed as many as six impossible things before breakfast."
Returning to Wonderland, Alice begins another grand adventure full of unique creatures and odd tasks. In the sequel to Alice's Adventures in Wonderland, Carroll's celebrated children's classic highlights the joys of childhood and the importance of time. Written for the delight of both children and adults, Through the Looking-Glass will entertain any who perchance to have a read. But will it live up to its predecessor? Will Alice learn even more than her first travel to Wonderland?
---
Title: Through the Looking-Glass, and What Alice Found There (Alice's Adventures in Wonderland #2) unabridged
Author: Lewis Carroll
Illustrator: Sir John Tenniel
Age Group & Genre(s): Children's, Classic, Fairy Tale, Novella, Coming of Age, Satire, Allegory
Mood: Youthful, Nostalgic, Curious, Playful, Happy, Peculiar
Point of View: Third Person Limited Omniscient
Pace: Leisurely
Publisher: Dover Publications, Inc.
Publication Date: 1999 (first published in 1871)
Format: Paperback
Pages: 104
This 1872 sequel to Lewis Carroll's beloved 'Alice's Adventures in Wonderland' finds the inquisitive heroine in a fantastic land where everything is reversed. Looking-glass land, a topsy-turvy world lurking just behind the mirror over Alice's mantel, is a fantastic realm of live chessmen, madcap kings and queens, strange mythological creatures, talking flowers and puddings, and rude insects.

Brooks and hedges divide the lush greenery of looking-glass land into a chessboard, where Alice becomes a pawn in a bizarre game of chess involving Humpty Dumpty, Tweedledum and Tweedledee, the Lion and the Unicorn, the White Knight, and other nursery-rhyme figures. Promised a crown when she reaches the eighth square, Alice perseveres though a surreal landscape of amusing characters who pelt her with riddles and humorous sematic quibbles and regale her with memorable poetry, including the oft-quoted 'Jabberwocky'.

This handsome, inexpensive edition, featuring the original John Tenniel illustrations, makes available to today's readers a classic of juvenile literature long cherished for its humor, whimsy, and incomparable fantasy.

Source: Back of book.
---
Thoughts
In a children's literature course during undergrad, we were tasked with reading Alice's Adventures in Wonderland and Through the Looking-Glass. I've read the first too many times, so I've decided to re-read and write a review on the sequel. Odd? A little. With this in mind, please know that there could potentially be spoilers for those who haven't read the first novel. If you don't want to have anything spoiled, please come back and read this review after you've read Alice's Adventures in Wonderland.
Carroll's Through the Looking-Glass is an enormously heartfelt and nostalgic book, bringing readers back to a time when life was simple and quaint. Deliberately written for both children and adults, Carroll writes in a witty and comical fashion with a separate focus on peculiar riddles and intellectual story building process. Through the Looking-Glass is a masterpiece, unique in comparison to most other children's literature. Let's begin with the story.
The story follows young Alice, a few years older than she was in Alice's Adventures in Wonderland. Rather than entering Wonderland through a rabbit-hole, she comes into this surreal world through a looking-glass mirror. Though the entrance to the strange world is different, there are an amazing amount of similarities to the original adventure. The talking flowers, the tasks given to her, the strange stories and riddles she is told, etc.
Those, however, are the least interesting of the similarities. As in the first novella, one of the most interesting overarching themes are the concept of remembrance and identity. Constantly throughout the story, Alice is asked to explain who she is and what that definition of herself means. Alice seems to switch the topic before ever really answering these kinds of questions, revealing that Alice is still discovering what kind of person she is. Remembrance is another common topic brought – not only to remember her name but to remember the important life lessons the habitants of Wonderland teach her. Unfortunately, Alice tends to swiftly dismiss these universal truths, showing her immaturity and how her childlike innocence is still a part of her.
The most surreal part of the novel is how Carroll accomplished this. If you recall, I mentioned earlier how this was written for children AND adults. How, you may ask? The novel is written for children's' humour and delight, having Alice go through silly tasks and meet the most ridiculous creatures during her escapade. But Carroll also wrote this deliberately full of puzzles and riddles, particularly for an older generation to ponder upon. The widely known 'Jabberwocky' poem, Alice's encounter with Humpty Dumpty, and the poem the White Knight tells near the end are all examples of these unique little conundrums for readers to examine at a closer look.
Furthermore, the chess problem shown before the beginning of the novel is actually the plot. Crazy, eh? Though some of the rules are debatable, the moves themselves follow the rules of a chess game and follow the trials Alice faces to reach her end goal of becoming a queen. With Carroll being a mathematician at the time, it's no surprise he was able to master such a feat. Still…it's amazing!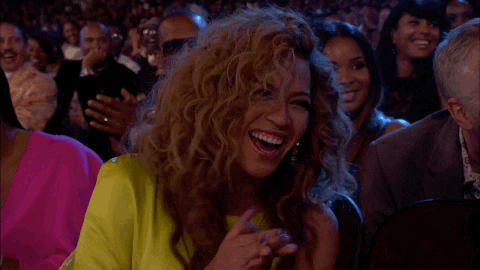 For where the characters are concerned, the only real rounded character is Alice. The White Knight is a possible second, though his time in the novella is very short. Almost every character is linear, stuck in a loop of sameness. Carroll most likely did this deliberately in order to reveal life lessons not only for Alice but the readers. For instance, Alice and the Red Queen are running somewhere near the beginning of the story. After a few moments, Alice realizes they're running nowhere; the two are literally running around the same tree over and over again. The Red Queen elaborates that after you do as much running as you can, you remain where you are. This theme of stationary and timelessness appears over and over again in Through the Looking-Glass.
Alice has grown up more since the first novella. She's more independent and doesn't cry as much as she did in the first story. However, she dismisses so many important things the Wonderland creatures tell her, such as learning to slow down and to keep your childhood imagination alive. This both shows her growing up and already having the flaw that most adults encounter – we forget to remember the important things and enjoy the little things in life. Alice eagerly seeks to move from task to task to become a queen rather than enjoying all the fun ventures to gain this title. When she becomes queen, she comments how she didn't think she would become queen so quickly. This connection is scarily similar to what most adolescents realize as the years go by – you don't see where the time flew by. Fortunately, Alice still shows an enormous imagination and childlike innocence in some manner. It's rather bittersweet – Alice wants to grow up so quickly and the readers want her to slow down. This is Carroll's central message throughout the tale – slow down and enjoy living.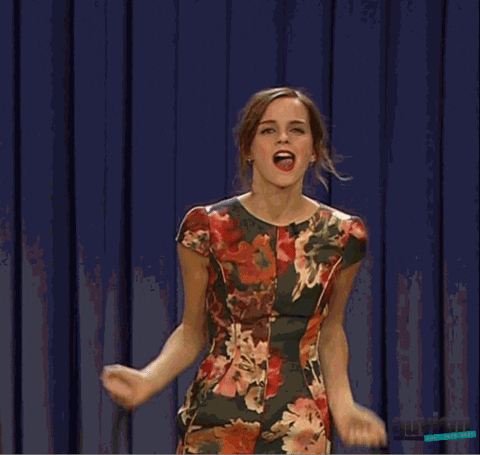 Now, a few thoughts on the language. Carroll's writing is rather mature, yet this could be due to the time period in which this was written. Nevertheless, the aspects of childlike curiosity and thought processes show throughout the tale, which really made me feel this was Alice's tale and not written by an adult. For instance, Alice will be talking to one of her kittens in hopes that they'll respond. During her conversation, a sentence in quotation marks will reveal Alice's thoughts, showing that she's pretending the kitten is speaking back to her. The reminder of her imagination and ability to pretend makes the whole story feel as though she wrote her tale afterwards, even though Carroll's the individual who wrote the story. It's a really fascinating way to make the language appear mature and complex, yet reflect the world of a child.
My final thoughts…
This is a wonderful children's classic; it's inspiring and brings us adult readers back to a time when we had such amazing imaginations and the little things in life were completely awe-inspiring. Though the language can seem a little confusing to some children and even adults, I still feel as though Through the Looking-Glass is a fantastic children's novel that will entertain anyone. If you've read the first and not the sequel, I highly recommend you continue to follow Alice's adventures in the magical world of Wonderland.
Rating
Next Reading Suggestions
Dorothy and the Wizard in Oz (Oz #4) by L. Frank Baum
Mary Poppins (Mary Poppins #1) by P.L. Travers
Now We Are Six (Winnie-the-Pooh #4) by A.A. Milne