"Those we love never truly leave us, Harry. There are things that death cannot touch."
Nineteen years after the great fall of He Who Must Not Be Named, the magical world beyond our Muggle grasp has been brought back to life in Thorne's screenplay Harry Potter and the Cursed Child. With the introduction of new characters and the return of those we all know and love, Harry Potter and the Cursed Child brings to the forefront a new tale full of action pact scenes and witty commentary. Will the play compare to Rowling's Harry Potter series?
---
Title: Harry Potter and the Cursed Child, Parts 1 & 2 (Harry Potter #8)
Author: J.K. Rowling (story), John Tiffany (story), and Jack Thorne (script and story)
Age Group & Genre(s): Young Adult, Children's, Fantasy, Magic, Adventure, Drama
Mood: Light-hearted; Warm; Nostalgic; Exciting; Peculiar; Curious
Point of View: Third Person Omniscient
Pace: Fast paced
Publisher: Arthur A. Levine Books, Special Rehearsal Edition Script
Publication Date: 2016
Format: Hardcover
Pages: 309
Based on an original new story by J.K. Rowling, Jack Thorne and John Tiffany, a new play by Jack Thorne, Harry Potter and the Cursed Child is the eighth story in the Harry Potter series and the first official Harry Potter story to be presented on stage. The play will receive its world premiere in London's West End on July 30, 2016.

It was always difficult being Harry Potter and it isn't much easier now that he is an overworked employee of the Ministry of Magic, a husband and father of three school-age children.

While Harry grapples with a past that refuses to stay where it belongs, his youngest son Albus must struggle with the weight of a family legacy he never wanted. As past and present fuse ominously, both father and son learn the uncomfortable truth: sometimes, darkness comes from unexpected places.

Source: Goodreads
---
Thoughts
Since the release of Harry Potter and the Philosopher's Stone, the Harry Potter series was and remains to be an ultimate favourite re-read. I remember going to the bookstore in the neighbouring city, standing impatiently in-line for the book, and reading it all when I would get home…which meant another year of waiting! It was an endless but amusing cycle of binge reading and waiting. After the series was complete, I felt at a loss…this book was a part of my life for so long! What was I supposed to do knowing there would be no more books to be released?!
So when I discovered there was a play taking place nineteen years after Harry Potter and the Deathly Hallows, I obviously had to purchase it. As I began reading the script, I felt this moment of nostalgia, returning to the lives of Harry Potter and his friends once more.
However, the nostalgia faded rapidly and my discontent began to grow towards this play.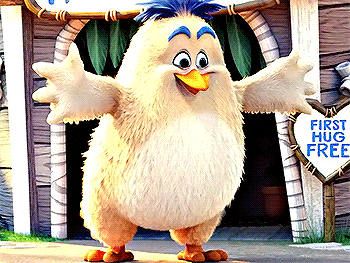 Sorry folks, but I wasn't impressed with the rebirth of Harry Potter and his adventures in the magical land beyond the muggle realm. As excited as I was to see what happened to them all after the great battle at Hogwarts, this did not do it for me. Nevertheless, I will aim to still provide an objective review as much as I possibly can. Before continuing on, please be forewarned that this review could potentially contain spoilers from the original Harry Potter series. If you haven't read them and wish to not have the tales ruined, do not read this review at this time!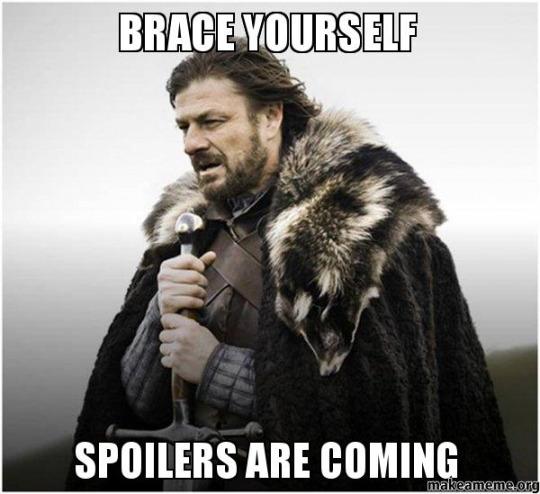 As the back of the book details, the play takes place nineteen years after the seventh book in the original Harry Potter series. Harry, Hermione, and Ron have all grown up and begun families of their own. At the beginning of the play, we see Harry's middle child Albus is off to Hogwarts for the first time in addition to Ron and Hermione's daughter Rose. Once arriving, Albus instantly struggles with fitting into Hogwarts, unable to cope with the differences between him and his father. On top of this, Harry is feeling some sort of evil as his scar continues to burn after so many years have gone by since Lord Voldemort's death. Then all hell breaks loose, as usual.
The story was actually the most interesting part of the play, bringing back ancient devices such as a Time Turner and introducing new foes for Harry and his friends to face. The Time Turner was a brilliant idea for storytelling, allowing readers to explore the different possibilities if just one thing changed in the past; if one thing went differently, what would the magical world be like? That, my friends, is the main story behind this play. Honestly, it's a pretty phenomenal tale.
The addition side stories and drama was appealing, getting a little more in-depth with the lives of Harry and his friends. Seeing Harry as the imperfect father and his son Albus as a problem child was rather entertaining. I've always wondered how Harry would fair out as a parent, since he had no one to learn parenting skills from. Funny enough, Draco seems to handle parenting better than Harry – who would've thought…
Though the plot's a really interesting idea, it still felt really flawed. After Albus and Scorpius made a few errors in time due to using the Time Turner, there had to be some ways to return everything to its original state. However, the spells used and plans to reverse what happened was confusing and didn't make much sense. Additionally, some events that occurred in the new present were a little far-fetched. Overall, the story faltered, making it really difficult to finish.
Character wise, there are a number of new and old. Not everyone appears from the original, which is extremely disappointing. Lovable characters like Luna and the rest of the Weasley family are nowhere to be found; some lovable characters such as Hagrid have a small appearance. Then there are characters fan were dying to hear more about that had no significance to the play, such as Teddy Lupin.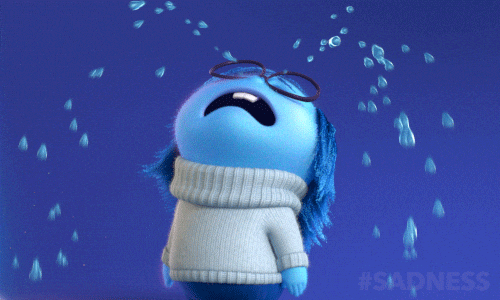 To be fair, it's a play – there isn't much room to dive into all the characters. Besides, most of that information can be found on the Pottermore site. I didn't have as much problems with the new characters, for we haven't had much to go on besides fanfictions and information Rowling has given devoted fans. It was the original group of characters' development that really rubbed me the wrong way. The dialogue appeared off, as though what characters said didn't fit with their persona. The biggest change for me was Hermione; I didn't feel any connection to the Hermione from the books, both in the way she spoke and the actions she partook in during most scenes.
For a huge fan of the Harry Potter series, this was honestly the most disappointing aspect of the play – the characters were just not the same as they used to be. Not because they had grown up, but because the connection was just off. I could be completely off my rocker, but this is personally how I felt while reading the story.
Overall, the whole play felt like a bad fanfiction. I'm not against fanfiction, yet this felt very poorly written and appeared as though someone had a vague idea about the synopsis of the Harry Potter series with only a few ideas on the personality traits of the characters. I truly want to think more positively about this play and present a more proper objective review, but this is the best I can do folks. It didn't feel like I was part of the magical world while reading this – the story felt like it was simply about a whiney child who has daddy issues so he goes bonkers by using a Time Turner and almost destroying the world as they all know it.
There are some good points though, such as the last alternative futuristic world and seeing some personal favourites from the original books that actually felt like they were represented properly. Draco and Ron were personally my favourites, appearing as the most sincere (somewhat) representation to the original series, with McGonagall a close second.
If you are a huge Harry Potter fan, I would read it – you know your curiosity is going to get the best of you anyway. Still unsure? Read some other reviews! I'm definitely not the only person to write a review on Harry Potter and the Cursed Child. This review may not really aid you, and that's okay. There are some other reviewers that may have a more objective story to tell.
Rating
Next Reading Suggestions
Harry Potter and the Sorcerer's Stone (Harry Potter, #1) by J.K. Rowling
Carry On by Rainbow Powell
A Great and Terrible Beauty (Gemma Doyle, #1) by Libba Bray