Hello! I don't think I've ever posted so many things in one week before! It's kind of surreal! I may have to really start using the scheduler more often and saving posts for other weeks. However, I told Sydney at Fire and Rain Books (she tagged me in this really interesting book tag) I would have this posted today.
Let's get started!
---
The Rules
Pingback to the creator of this tag, Zuky @ Book Bum, so she can read all your posts!
You can use the creator's graphics if you like, but you don't have to.
Tag as many people as you like, please share the love!
Similar to Sydney, I'm going to use Zuky's graphics for they are very lovely!
---
Well, this is an unfair question…I have too many! I have a post specifically to show the crazy amount of favourite books I have! If I'm being forced to choose one, it would have to be The Golden Compass from Philip Pullman's His Dark Materials trilogy. It's masterfully written, full of unique twists and an incredibly in-depth plot. Lyra, the central character in the trilogy, is also my favourite character of all time. It's always my number one book recommendation! The story's extraordinarily complex, which is why I'm rather shocked that this book has been given the label of a children's literature book in some libraries and bookstores. There are multiple worlds, a wide cast of lovable characters, action, mystery behind every turn, love, loss, war, and so much more. And this is only in the first book! The remainder of the trilogy grows even more dynamic, making it an easy choice for re-reading as you always learn something new when you have the chance to read it again.
---
I guess I can't go with Lyra, since I literally just talked about her for my favourite book. There are quite a lot of female characters that are just amazing, but two came to mind right away when I read this one. Obviously, Lyra was one of them. The other is none other than Hermione Granger from J.K. Rowling's Harry Potter series. She's smart, independent, always has a plan, and has an incredible amount of hilarious commentary in the series. She knows what she wants and she doesn't back down. When reading the books, I always wanted to be like her. To this day, I still thrive to be as great of a woman she is.
---
Again, tough question! Almost an impossible one to answer! I'm also trying not to repeat what I've already said, though this is incredibly difficult (cough Harry Potter cough). These are a few that came to mind first:
---
Awkward turtle…my non-fiction repertoire is fairly short. I read a few in undergrad, but I wouldn't consider any of them my favourite. The book I'm choosing is definitely not the most uplifting novel, but I don't have many to choose from, so my favourite would be They Fight Like Soldiers, They Die Like Children by Roméo Dallaire. It was one of the best and worst reads of my life, changing my perception of the world in a very dramatic way. I cried so hard during basically every chapter, it took me almost a week to finish for I couldn't handle the content. It was rough, really rough. I had nightmares and awful thoughts lingering after I finished the book. Butt I don't regret it. It opened by eyes to a world I'm not accustomed to. Sometimes we forget that the world isn't always as beautiful as it appears, and we need literature like this to remind ourselves that a lending hand is always needed to fight for justice.
---
For once, there's an easy question: Winnie-the-Pooh by A.A. Milne. If you've read my review on this novella, then you'll know that I'm utterly obsessed with this marvelous story, falling in love with it over and over again. The stories within are geared towards children yet have very special reminders for adults. I firmly believe anyone of any age group will have something to take from this book. If you haven't read it already, I highly recommend you do.
---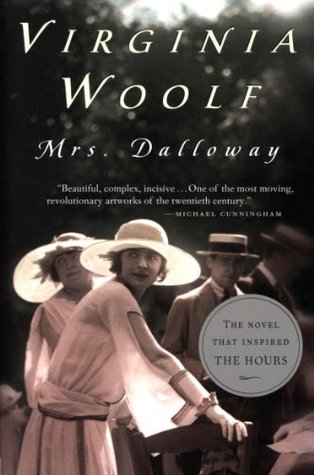 Another easy one – how exciting! There aren't too many books on my list of evil books that I wish didn't exist, for I believe books I don't particularly enjoy should still exist. Though if I were given the chance, I would completely remove the existence of Virginia Woolf's Mrs. Dalloway. Yes, it's a classic. Yes, there is value in this piece of literature. Yes, people talk about the profound nature of this piece of work. But I still loath it. It was such an awful read that our professor only made us study the first 10 pages…almost the entire class couldn't make it past 10 pages! I was bored out of my mind and wanted to strangle Mrs. Dalloway for she was driving me mad! Funny enough, the course was around Madness and Insanity (or something to that fact). It's one of the few pieces of literature I couldn't finish…and I don't regret it.
---
I've technically already mentioned this book in the list, but I didn't really have a chance to actually talk about it so I'm claiming that it doesn't count. Rebel life! Anyways, the book that I'm thinking of is Ernest Hemingway's The Sun Also Rises. The feelings this book gives me are beyond words, which is probably why I have yet to write a review on this novel. Hemingway writes in a very poetic way, pulling you into his works even when they're simply about one's mundane life experiences. The book lacks action and lust and all the other things people tend to strive for, but this book is full to the brim of meaning. It touches your soul and leaves a permanent mark on it. The bull scene is the most beautiful section of a novel I've read – you either get it or you don't. Some people cannot stand this book, finding it boring and a lackluster. Me? I hold this novel in the highest regard.
---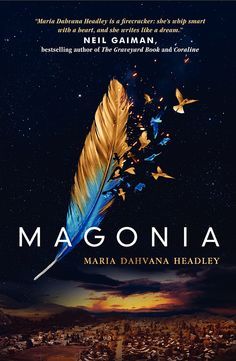 This one was really difficult, for there are four books that come to mind when I think of beautiful book covers. In the end, I chose Magonia by Neil Gaiman. I haven't actually read this book as of yet, but I do plan to read it. The reviews appear to be mixed – people tend to really love or loathe the book. I find Gaiman's work to be wonderful, so I'm going to give it a shot. I also tend to really like books that even the majority of people dislike (i.e. The Sun Also Rises), so I have a feeling I'll enjoy it. I love the sky, especially twilight and nighttime. I also have this love of feathers and birds, for birds can see so much more of the Earth at a time than we can, to which I'm extremely envious of. With all of those combined into one book cover, it's no shocker than this ended up being one of my top beautiful book cover choices.
---
Breaking Dawn by Stephanie Meyer is one of the first books to come across my mind. I'll firmly admit, I went through the Twilight phase like most young girls in my generation. I sped through the first, relatively enjoying the story and the simplicity of the language. The fourth book though…it almost destroyed me. I sometimes wonder if I should consider putting it under my read list, for I really skimmed a LARGE portion of the novel. I was so close to the end that it felt silly not to read the last novel. But it was rough. I would fall asleep constantly, causing me to drink an unmentionable amount of pop and energy drinks in order to help me complete the task of finishing this novel. I was not a fan.
---
The Summoning by Kelley Armstrong! Oh boy, I read that so quick that I had to rush to Shopper's Drugmart the following day to buy the sequel. Then that happened again with The Awakening, and I had to rush to buy the third novel titled The Reckoning. I adore this series; it's probably the fastest I have ever read a series. I read this faster than the Harry Potter books. This is saying something since I read those books in a day and had the unfortunate reminder that I'd have to wait another year for the next book to be released. The Darkest Powers trilogy by Kelley Armstrong is an amazing paranormal young adult series, brimmed to the rim of suspense and wit, in addition to a wide cast of interesting characters. I completely devoured this series. It's the series that made me a fan of Kelley Armstrong in the first place. I highly recommend reading it!
---
Done! Again, I would like to thank Zuky for creating this tag and Sydney for tagging me. Tag, you're it!
Jackie @ Too Much of a Book Nerd | Melanie @ Mel To The Any | Dee @ Novel Deelights | Isabella @ abookishbelle
Anyone else that wants to join in this tag, go for it!
Happy Reading!