"At night the three penguins returned to their nest. There they snuggled together and, like all the other penguins in the penguin house, and all the other animals in the zoo, and all the families in the big city around them, they went to sleep."
---
Title: And Tango Makes Three
Author: Justin Richardson, Peter Parnell, Henry Cole (Illustrator)
Age Group & Genre(s): Children's Literature, Animals, Picture Book, LGBTQ+
Mood: Light-hearted; Warm, Cheerful, Happy
Publisher: Simon & Schuster Books for Young Readers
Publication Date: 2005
Format: Hardcover
Pages: 32
In the zoo there are all kinds of animal families. But Tango's family is not like any of the others. This illustrated children's book fictionalizes the true story of two male penguins who became partners and raised a penguin chick in the Central Park Zoo.

Source: Goodreads
---
Overview
And Tango Makes Three is a beautiful novel, telling the story of two male penguins at the Central Park Zoo who fall in love and raise a child. Based on true events, And Tango Makes Three displays important themes regarding family dynamics, adoption, nurturing, and acceptance. Geared towards ages 4+ and filled with vibrant illustrations, And Tango Makes Three is a perfect tool for both schools and parents to use in order to teach their children important life values, such as love and open-mindedness.
WARNING: There are very minimal spoilers, to the point that some may not even view them as spoilers. Nevertheless, please do not read this until after you've read the novella or if you don't mind spoilers.
Where has it been challenged or banned?
And Tango Makes Three is placed as number four in the American Library Associations (ALA) Top 100 Banned/Challenged Books: 2000-2009. Unfortunately, this children's novella is still undergoing scrutiny on an international scale. The amount of cases where this book has been challenged, retained, censored or removed from the public domain is absolutely surreal. If I were to go through a detailed examination of this novella, this post would end up being an essay rather than a blurb – so let's go through some of the most widely known cases.
The Rolling Hills Consolidated Library has permanently moved And Tango Makes Three from the fiction to nonfiction shelves as of 2006 in Savannah, Missouri after parents were not satisfied with the placement of the books. In 2008, two primary schools removed the book due to parent complaints in Bristol, United Kingdom. They have not been returned to the shelves. In 2009, the Calgary Public Library in Alberta, Canada received a challenge from a parent and teacher insisting on the removal of And Tango Makes Three.
There have even been threats of the destruction of books…in the 21st Century! In one of the more recent cases, the Singapore National Library Board stated it would destroy three children's books. The NLB is connected to 26 public libraries, making this a highly debated and focused on topic in the world of librarianship. The book, along with The White Swan Express, were eventually placed in the adult section.
Why has it been challenged or banned?
Where Bridge to Terabithia has a number of reasons for the challenges and bans, And Tango Makes Three generally comes back to one issue.
Number one answer: the presence of homosexuality as mature content in the children's novella.
For every one of the cases I've looked into in addition to the ones mentioned above, the reasoning is the mature content of the novella, which parents feel is inappropriate to be in the children's section of libraries or in libraries at all.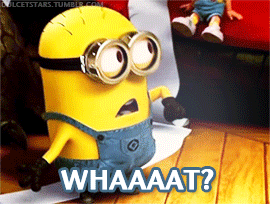 All those cases above? There's a reason I left the details out regarding the banning and challenges. Let's look further into this, shall we?
One workaround with the constant desire for people to ban this book was re-shelving, as is the case at the Rolling Hills Library in Missouri. A number of parents were not impressed with the homosexual undertones, thus fought to remove the book completely from the library. The Director of the library made the decision to move And Tango Makes Three to the nonfiction section, with the thought that children are less likely to venture into this section and find the book. No, it's not banned (thank gosh). But moving the book to a location harder for individuals to find is not a solution in my personal opinion.
In Bristol, parental complaints about homosexuality caused the book to be completely removed. Sadly folks, book banning still does happen…not just re-shelving and challenges…but actual book bans.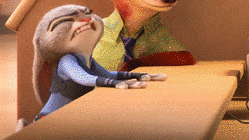 The challenge in Canada was also regarding homosexuality, for the content seemed mature and should have a warning label. Keep in mind, the Calgary Public Library is known for housing the top banned books…so this challenge didn't go much farther than a challenge.
The case in Singapore has caused the most uprising in regards to rallying against scrutiny, discrimination and censorship. The reason the NLB stated that they planned to destroy three children's novels is because the books all promote LGBT families. Apparently, the titles go against the 'pro-family' stance. It became a widely regarded debate, comparing this type of thinking as similar to book burning…which I completely agree with. Eventually, the books were moved to the adult section.
So…at the end of the day…this book has gone under such harsh treatment simply because two dads love one another, raise a baby, and show important themes such as family and acceptance…that's what I'm getting anyways. What's more saddening is that this cute story is based on a true story, showing animals understanding these wonderful concepts of acceptance better than we do. Humans are superior, eh? Some days, I really wonder…
Funny enough, a number of studies demonstrate that homosexuality and bisexuality are not uncommon or unheard of in the animal kingdom. Dolphins, beetles, birds, and more are some examples of those in the animal kingdom that demonstrate acts of homosexuality and bisexuality. Some scientists have done studies earlier yet didn't show their results until more recent years, due to the fear of being scrutinized. Well, I can't blame them. It's proof that homosexuality exists "…in the natural world", which could definitely cause a stir on those who find this unnatural.
Whether animals demonstrate this or not, that's not the point. The point is that the authors intended to use this book as a teaching tool, helping children understand how families may not all appear the same. The book isn't anti anything or demonstrating any kind of backlash on heterosexuality; And Tango Makes Three simply helps us understand something that children may not have experienced and also provides a book children with same-sex parents can relate better to.
Final Thoughts
My mom was a frequent user of the saying "if you have nothing nice to say, don't say anything at all."
Personally, I don't see anything wrong with people who identify as part of the LGBTQ+ group; it's simply another form of love and self-identity, why make it so complicated? And to be frank, people should be focusing on real issues, such as, oh I don't know, global warming and poverty and inequality??
At the end of the day, this book displays nothing that should be condemned as inappropriate for children or any age demographic: no nudity, no content of sexual intercourse, no swearing or other foul language, no racism, etc.
And Tango Makes Three is a beautifully written book, filled with exquisite images depicting the importance of family and love. It's a wonderful book that demonstrates that what constitutes as a family is not always black and white, but rather an array of colours…like a rainbow. And that is a beautiful thing.
Resources
http://www.ala.org/bbooks/top-100-bannedchallenged-books-2000-2009
http://www.calgaryjournal.ca/index.php/news/1804-book-censorship
http://www.bannedlibrary.com/podcast/2015/2/21/and-tango-makes-three-banned-book
https://en.wikipedia.org/wiki/And_Tango_Makes_Three
https://www.nypl.org/blog/2013/09/23/banned-books-week-and-tango-makes-three
https://www.commonsensemedia.org/book-reviews/and-tango-makes-three
http://news.nationalgeographic.com/news/2004/07/0722_040722_gayanimal_2.html
http://www.telegraph.co.uk/culture/books/booknews/11532897/Gay-penguins-have-no-place-in-our-libraries-say-parents.html
https://www.commonsensemedia.org/book-reviews/and-tango-makes-three
---
The second Let's Talk Banned Books post is done! Please let me know if you have any suggestions! Is it too long? Would you prefer bullet points? Would you like more graphics in it? Did I miss anything? I'm open to suggestions!
Happy Reading!