It's always such an awkward thing, having to talk about yourself. Looking through other people who are doing this challenge or already have, they seemed to have the same difficulties. Apparently, our society needs to learn to be more confident in talking about the positive aspects of ourselves, eh? It's just so…blarg (yup, that's a word).
I was having a little trouble deciding a personality trait…so I cheated and asked two friends for some help! The one that appears to match me, which I think I agree with, is warm.
---
Warm ~ Friendly towards other people, respecting them and caring for them, creating a reciprocal liking, trust and bond
I like to think that I'm generally a friendly person. I enjoy being friendly! It's wonderful knowing that your happiness can make others feel welcomed and appreciate. Respect is a value that I find tremendously important; we are such diverse beings, values such as respect and open-mindedness are great aspects to uphold.  I've also been told I'm a rather "cartoon-like person", since I'm bubbly and can act rather animated at times…the most common reference is Rapunzel from Tangled.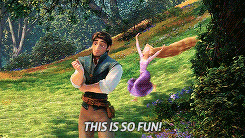 I tend to try and present an aura of friendliness, acceptance, happiness, and wonder. My mom jokes that I have always been this kind of person. As a kid, I was that person that made friends with the stranger tending to their garden or the mannequins in the mall…unless they had no heads, then I stopped breathing.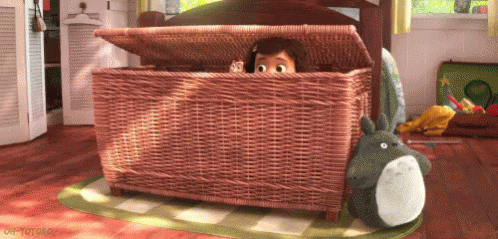 The worst part was I had a hard time with bullies; I simply didn't understand why people wanted to be mean. My mom and dad struggled with trying to explain those kinds of things to me. But I don't regret being a warm person and not changing my demeanor to a less approachable person. I like being a person someone wants to be friends with, someone who people find comfort confiding in, the giggly person who makes everyone else laugh for no apparent reason, and the person that is able to make connections with others. It's a beautiful thing, really.
I hope you enjoy the new post! Happy Reading!