Hello beautiful people!
I was tagged in a really fun tag by Jackie over at Too Much of a Book Nerd! Her blog is wonderful and very insightful; Jackie is also a sweetheart to boot! We have started reaching out through blog posts and other forms of social media, and she's just such a friendly person. If you haven't gone over to her site yet, I really suggest going over! It's phenomenal!
Well, the tag is exactly as it sounds – it's a really wonderful way for those in the blogging community to get to know one another. It's also great for readers of book blogs to get to know the bloggers more! I hope you enjoy!
Note: The image I used for the Feature Image is not my creation! It belongs to another blogger. I used google images and found this on The Girl Who Read Too Much book blog. This blog seems pretty cool too, so you should go check it out as well ha-ha!
---
One. Name a cartoon that you love
So Jackie, I'm already copying you ha-ha! Easiest way to answer this is old favourites and new favourites. My old favourites were Sailor Moon, Cardcaptors, and Digimon. I was rather obsessed to be frank and wished every night that I would become a digi-destined…cool kid, I know. I also loved Mummy's Alive ha-ha! Avatar, Attack on Titan, and Ghost Hunt are probably my favourites now. Two of those are anime's but I feel like they still count.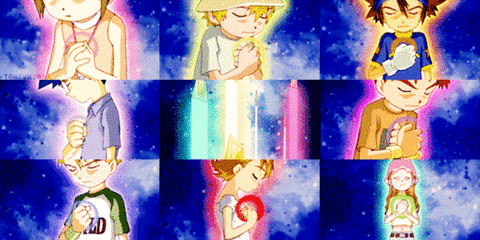 Two. What is your favourite song right now?
I have two…no, I can't choose. I really love Gabrielle Aplin's Start of Time and JoJo Mason's Made For You. Both of these songs make me so incredibly happy and optimistic about life!
Three. What could you do for hours that isn't reading?
Daydreaming, browsing through YouTube, walking around the city listening to music. Any of these things take up so much of my time, which are  reasons why my reading schedule is behind…woops. Daydreaming is my all-time favourite pastime. Since I have such a large imagination, daydreaming is sometimes far more fun than watching movies or television shows. YouTube is stupidly addicting, I swear. I don't even realize I'm scrolling through it for so long until I see the time 2 hours later. Walking around the city with fun tunes exhilarates me, giving me a great amount of alone time while still being outdoors. Whether we have 30 cm of snow or we have a heatwave, I'll make sure to have a walk.
Four. What is something that you love to do that your followers would be surprised by?
…I really don't know how to answer this question ha-ha! Um, I guess dancing? I don't go drinking and clubbing often since I like hiding in my apartment. But there are just times I love to get all dressed up and go dancing with my friends. I don't know if that's shocking but it's all I got ha-ha! I also love rollerblading! I think it's such a fun activity, and I like how good I am at it ha-ha! I feel confident and free when I'm rollerblading.
Five. What is your favorite unnecessarily specific thing to learn about?
Ummm, I don't know ha-ha! Sorry, I really have no idea!
Six. What is something unusual that you know how to do?
I can make a clover with my tongue, which is rather unusual I supposed. I think a friend asked if I could as a kid and I was just able to. I've met less than a handful of people that can also do this ha-ha!
Seven. Name something you made in the last year and show us if you can.
I went to a paint night and did a painting! I also made crotchet eye make up remover clothes for some friends during the Christmas holidays. I think that's about it. I started on a scarf but I got tendinitis in my wrist so it's been on hold.
Eight. What is your most recent personal project?
This book blog! It's only about half a year old now so it's definitely one of my main focuses right now. The Let's Talk Banned Books posts are also a new project, one I'm hoping will definitely grow larger as I become more confident with my writing and this blog in general.
Nine. Tell us something that you think about often?
Life ha-ha! I guess what I want with life and where I plan to go from here. I also think about books a lot. I'm a big daydreamer, so my thoughts usually are non-existence worlds in which I'm a total badass! No shame! I love daydreaming!
Ten. Give us something that is your favorite.
I'm going to copy Jackie and Liza, mentioning a few favourites.
Favourite Fruit: Peaches, Strawberries, Pomegranate, and Watermelon
Favourite Funko I Own: Boo from Monsters Inc. and Flower from Bambi ❤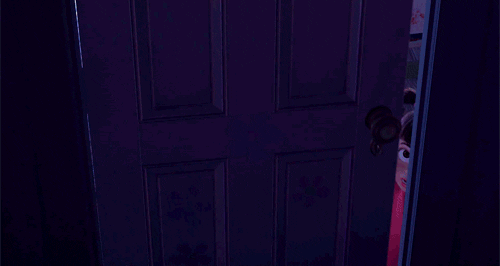 Favourite BookTubers to Watch: I just learned this was a thing a couple of weeks ago…so I don't have any yet ha-ha! Sorry! So I decided to do some favourite artists: Gabrielle Aplin, Great Big Sea, Lindsey Stirling, Yiruma, and Mumford and Sons.
Favourite Food to Cook: I hate cooking…ha-ha! It is such a waste of time in my personal opinion. If I had to choose, it would be either smoothies or toast – both are easy to make and clean!
Eleven. Say the first thing that pops into your head.
"I better grab my laundry". I live in an apartment…and I'm currently about to switch the load from wash to dry ha-ha! Sorry folks, nothing profound over here!
---
Thank you for reading and I hope you enjoyed!
Tag! You're it!
Patty @ Moohnshine's Corner | Zuky @ BookBum | Shanah @ Bionic Book Worm | Read Voraciously | Nikki @ The night is dark and full of books
---
Happy Reading!