Hello beautiful people! I'm failing at blogging once again!
It's been so crazy lately. I'm currently looking for a new roommate (my current one is going to school…so sad she's leaving), partaking in a 30 days of yoga challenge, getting used to new floor at work, trying to catch up on reading all the posts you lovely people have been posting, planning Canada Day madness…when did I start to have a life?!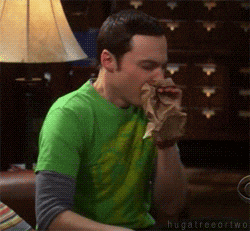 Anyways, I'm attempting to catch up and I can't wait to have a less busy schedule. A girl really needs her reading and blogging time…just sayin'.
Let's get to it!
A talent I have…does smiling count? I have this pretty fantastic ability to be CONSTANTLY smiling. Seriously, I used to have angry customers think I was making fun of them because I was smiling, and I'm over here thinking, "this is just my face…". My mouth just hates frowning apparently.
Okay, I'll get serious. I suppose I'm good at rollerblading and yoga. I really love both of these! Actually, I think I'm pretty talented at catching up on certain sports. Not team sports such as football or basketball or soccer. I'm really good at catching onto more individual things. Yoga is one thing I've been catching up on fairly quickly! I feel so accomplished and I've been doing yoga for just a year now. Rollerblading is another one; I apparently taught myself and I feel pretty confident. I'm an extreme klutz so I'm super surprised. Bouldering, skiing, kayaking…these are things that I just catch onto really quickly. My dad is a lot like that, so my mom thinks I get that from him. I'm super happy since it provides me with more things to do.
My mom wants me to add that I'm good at organization and figuring things out. For instance, I learned HTML coding in school but I also learned on my own so I could perfect my Tumblr page to my liking. I also spent ALONG time organizing and making out my book blog to be the most organized that I could think of. I LOVE doing these kinds of things, planning web pages out and organizing files. It's weird, but I feel really accomplished afterwards!
So those are my talents! What are your talents?!