"A friend helps you move; a real friend helps you move a body."
Dark, eerie and full of mystery, Kelley Armstrong's Omens is a fantastic urban fantasy horror that will have you craving for more. After discovering that she's not only adopted but the biological daughter of two notorious serial killers, Olivia Taylor Jones starts on a journey to discover the truth behind these vicious crimes while also hiding from the media's eye in the peculiar town called Cainsville. Full of secrets and riddles, Armstrong's page turning novel has readers at the edge of their seat, rooting for Olivia to discover them all before she becomes the next victim. Will Olivia uncover parts of her past? Are the Larsen's truly guilty? What mysteries lie in Cainsville?
---
Title: Omens (Cainsville #1)
Author: Kelley Armstrong
Genre / Themes: Fantasy | Paranormal | Mystery | Urban Fantasy
Point of View: First Person Protagonist; Alternating Third Person Subjective
Publisher: Random House Canada
Publication Date: 2013
Format: Hardcover
Pages: 486
Twenty-four-year-old Olivia Taylor Jones has the perfect life. The only daughter of a wealthy, prominent Chicago family, she has an Ivy League education, pursues volunteerism and philanthropy, and is engaged to a handsome young tech firm CEO with political ambitions.

But Olivia's world is shattered when she learns that she's adopted. Her real parents? Todd and Pamela Larsen, notorious serial killers serving a life sentence. When the news brings a maelstrom of unwanted publicity to her adopted family and fiancé, Olivia decides to find out the truth about the Larsens.

Olivia ends up in the small town of Cainsville, Illinois, an old and cloistered community that takes a particular interest in both Olivia and her efforts to uncover her birth parents' past.

Aided by her mother's former lawyer, Gabriel Walsh, Olivia focuses on the Larsens' last crime, the one her birth mother swears will prove their innocence. But as she and Gabriel start investigating the case, Olivia finds herself drawing on abilities that have remained hidden since her childhood, gifts that make her both a valuable addition to Cainsville and deeply vulnerable to unknown enemies. Because there are darker secrets behind her new home and powers lurking in the shadows that have their own plans for her.

Source: Goodreads
---
Thoughts
If you don't know this already, I have a borderline obsession with Kelley Armstrong. Her works are marvelous, demonstrating her ability to draw readers in instantly. Mind you, the Age of Legends series was a minor let down. If it was another author, I may have not been as critical; my problem's that I expect so much from her since I know she's a strong writer. Not fair, I know…
The Cainsville series has been on my watch list for a while; I've been dying to read these books, but I know I finish her works incredibly fast and I HATE waiting for the sequels in a series. My thoughts?
Kelley Armstrong's Omens did not disappoint, bringing a tremendous new series to fans of mystery and the realm of the Fae. This book reminded me why I'm such a fan of Armstrong's works; the story is fascinating, the characters have such depth to them, and there's an interesting plot that hooks readers right from the gecko.
The story is basically a Sir Arthur Conan Doyle book, with the addition of some creepy thriller scenes and subtle hints of Welsh folklore. It's a good balance of mystery, paranormal/supernatural, thriller, horror, and a tiny bit of romance. I didn't feel as though one theme overpowered the other, which made the story flow incredibly well…to the point I ended up staying awake until 2AM trying to finish it…it didn't happen. The thriller and horror parts are spectacular, giving me chills yet still drawing me in. It's not overly scary, such as a Stephen King novel, but I don't recommend reading it at night if thrillers give you the creeps…when you're alone…like I did…oh boy…
One of Armstrong's strongest points as a writer is her attention to the detail and accuracy of the information she brings into her novels. No Tinkerbelle fairies in this novel, my friends. The folklore remains true to its heritage and roots, giving authenticity to her writing. This, along with the paranormal/supernatural elements, provides depth to the mysteries lying in the tale. The world of the Fae is slowly introduced, leaving readers with questions at the end of the book. But don't worry, you can find out more in the sequel Visions!
Yet again, Armstrong brings a strong cast of characters to her literature. Those of you who like a strong, female lead…THIS BOOK'S FOR YOU! Olivia, our lead heroine, is such a phenomenal character in addition to being rather likeable. It's nice to not have a damsel in distress for once. She's incredibly smart, quick thinking, has some relatively okay fighting skills, and quite the sass. Her partner in crime, Gabriel, is a combo of the badboy stereotype but not always socially aware of his actions. His awkward moments definitely provide additional comical dialogue. If you want a good comparison, Olivia is John Watson and Gabriel is Sherlock Holmes. Not quite, but the personality traits are somewhat there. Being a fan of the Sherlock Holmes novels, this is probably why I loved their dynamic so much. Another great thing? No instalove! The characters may develop some feelings for one another down the line, but the relationship in Omens realistically portrays two people who slowly become friends. Love, love, love having a just FRIENDS relationship between a guy and girl main character for once! I wanted to have more scenes with them not because of romance, but simply because the development of their friendship and the amazing banter between these two is hilariously amazing.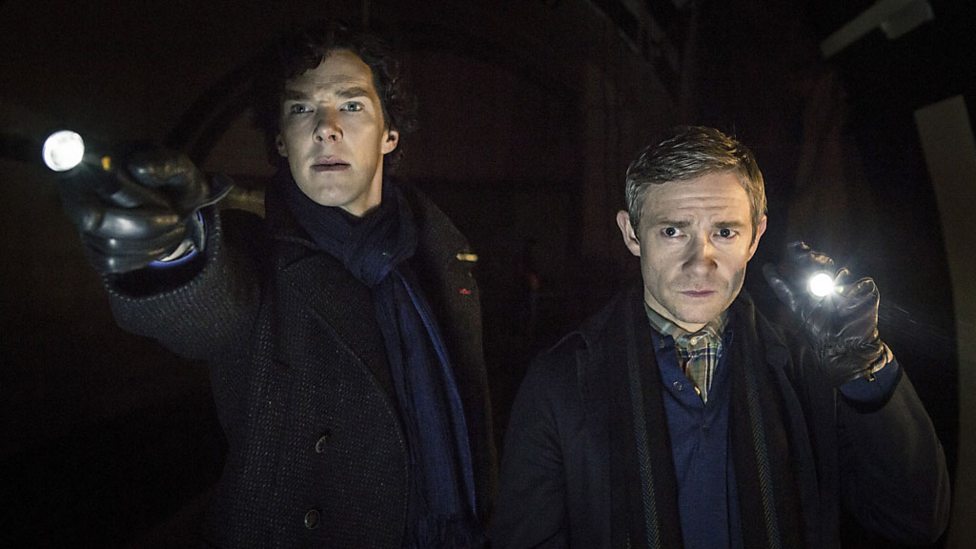 The other characters are also really interesting, even the villains! I was constantly trying to discover the mystery behind the murders that the Larsen's are accused of committing, but I was also intrigued by the other characters introduced, especially the Cainsville townsfolk! They are so strangely peculiar and shrouded in mystery – I honestly can't wait to read the next book in hopes that I discover more about them! I felt like that kid at Christmas, seeing the presents under the tree; you can guess what's in them by shape and size, but you never actually know until you open them. This aspect is probably one of my favourite parts of the story development.
Language wise, I found it fairly adult. I don't mean only the sexual parts, which yes, there are a few small sections. The writing structure and word choice reflects YA and Adult literature, making the story less "cheesy" and portraying adult dialogue more realistically.
Elements of Omens that I found the utmost amazing features of the story are the Easter Eggs (yes, you read that right) and the alternating POVs.
Before beginning, Armstrong writes a blurb about how readers can try to unlock the mysteries of the Cainsville citizens and the overlying larger plot at hand. How? Armstrong places words from Celtic folklore origins in the story…but in the original tongue, not translated. You don't have to search them, simply waiting for the story to unfold…but what's the fun in that! I totally searched them up while reading, discovering things before characters reveal these aspects in the story! I felt like a detective, trying to solve the case Olivia is uncovering in addition to that of the overarching plot regarding Cainsville. What an amazing plot device!
Now, the story is mainly from Olivia's POV. However, there are snippets every few chapters of different characters in the third person. The chapters are labelled numerically when in Olivia's POV; the titles labelled by key phrases or important parts of the dialogue in the said chapter are those of the other characters in the novel. The chapters reveal small elements that either connect to Olivia's current case or to aspects of the Fae and folklore that enshrouds Cainsville. These are both minor and major characters, which is incredibly smart! This, my friends, is why Kelley Armstrong is just an epic author.
Overall, Omens is a fantastic start to the Cainsville series. By the end, I was still left with questions and uncertainties, but not to the point of dissatisfaction. The case was neatly nipped in the butt and I was able to discover a few things about Cainsville that I know will blossom in the sequel Visions. This is the kind of mystery novel I've been in search full; it feels like a true classic mystery yet adding paranormal elements to strengthen the plot. If you are a fan of the realm of the Fae, modern fantasy, paranormal, suspense, thriller, and mystery…I suggest picking this up.
Rating
Next Read Suggestions
The Summoning (Darkest Powers #1) by Kelley Armstrong
Chimes at Midnight (October Daye #7) by Seanan McGuire
The Hound of the Baskervilles (Sherlock Holmes #5) by Sir Arthur Conan Doyle