Hi beautiful people!
Well, I've been honoured by two lovely bloggers by being nominated again for the Liebster Award!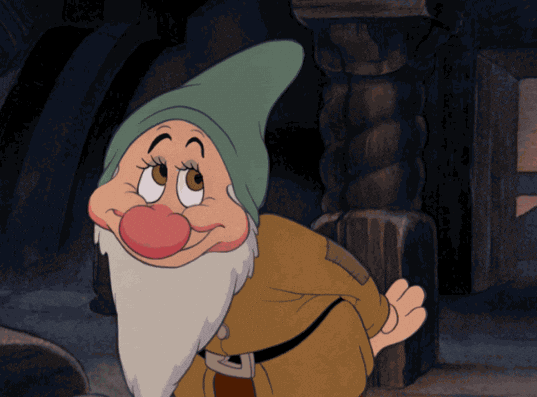 Firstly, Patty at Moohnshine's Corner has nominated me for a second time (I don't know if you meant to or not, but I'm going to take it as a major compliment)! Her blog…her blog! You have to check out her blog ha-ha! Patty's blogging has grown, becoming more and more tremendous and vibrant. She's a breath of fresh air, always full of politeness and a constant abundance of joy. You could be in the most sour mood, then cheer up completely by visiting her blog and simply chatting with her. She's a wonderful human being, so please go over and see her blog!
The second person to nominate me is Ashleigh over at Ashleigh Reads. I've just started browsing through Ashleigh's blog more recently…and I wish I found it much sooner! Not only is she well-organized, but her reviews are wonderful. What I very much appreciate is I find she reviews books that I don't see other bloggers reviewing, so it's nice to see something new that I typically wouldn't read! Beyond her blog, she's a super nice and down to Earth individual. So get over to her blog and check it out!
Here is some information about the Liebster Award from Norin's own Liebster's Award Post, which she, in turn, excerpted from Mischenko@ReadRantRock&Roll post, who originally nominated Norin for the Liebster!
"Liebster" is a German word meaning beloved, dearest, sweetheart, or darling.
For bloggers, the Liebster Award is an online recognition given by other bloggers to new bloggers for enjoying or appreciating their work. It highlights up and coming blogs.
The Rules
Acknowledge the blog who nominated you and display the award.
Answer the 11 questions the blogger gives you.
Nominate 11 blogs.
Notify those blogs of the nomination.
Give them 11 questions to answer.
Patty's Questions
One. Why did you start blogging?
To meet people, find my passion for reading once again, and to contribute to the realm of reading and librarianship with my reviews!
Two. What struggles have you run into while blogging and how did you overcome them?
Keeping on top of my reading schedule and my post schedule. Solution? Took a break ha-ha! I caught up on life, did some posts far in advance, and realized that I don't have to review every book I read. Chatting with other bloggers for advice was also a tremendous help.
Three. What do you enjoy most to do in your free time?
Reading (obviously), fitness, walking and exploring, sightseeing, and gaming…which right now is Guild Wars 2.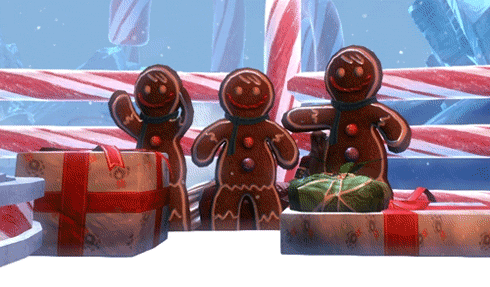 Four. What is a destination on your bucketlist, if you have one?
Everywhere ha-ha! The one's I want to go to sooner rather than later is Iceland for the Northern Lights, Hawaii for the waves and fruit, and the United Kingdom for the architecture and historical sights.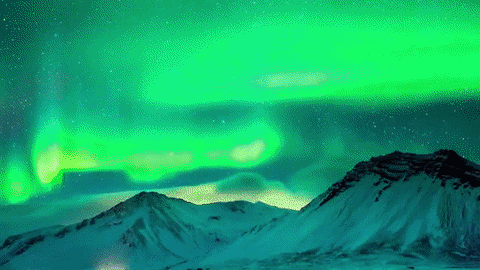 Five. If you could pick any author to be your best friend, who would you chose?
Since both Edgar Allan Poe and Charles Dickens were a little on the odd side, I'll go with Kelley Armstrong or J.K. Rowling.
Six. If you could spend one night with a famous person, who would you chose?
Living: Leonardo DiCaprio or Demi Lovato or Gabrielle Aplin. Deceased: Robin Williams.
Seven. If you could visit any haunted place on the earth, where would you go?
…NONE! I would totally end up being that person in the movie who dies…
Eight. If you could meet a fellow blogger in person, who would you pick and why?
Anyone! Honestly, I would love to meet any of you lovely people! It would be really cool to meet some who live in other countries when I one day go visit!
Nine. Do you prefer the beach or mountains?
I love both, but I am definitely more of a mountains and wilderness girl.
Ten. What is your favorite reading spot?
My couch right beside the window. It used to be under this willow tree, the cottage on the dock, the high school library, and the music room…but I can't really go to most of those places.
Eleven. Do you have a best friend? How long and why are they your BFF?
I use the term best friend, but I don't know if I actually like that term. I have friends, and then there's my close friends…those that I will probably know until I'm ancient ha-ha! Those people would be Alex (over a decade), Steve (7 ish years), Cody (7 ish years), Alicia (7 ish year), and Jenn (almost 2 years). I've done posts or plan to do posts on them in my 52 Weeks of Gratitude posts, so I won't discuss why here.
Ashleigh's Questions
One. What is your favourite genre?
Children's literature, fantasy, and paranormal/supernatural.
Two. Tell us three things about yourself?
Hmmm…1. I was born at exactly 3:33AM, 2. I've been a vegetarian for about 3 years now, and 3. I really love otters!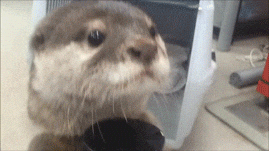 Three. What is your favourite season?
FALL!!!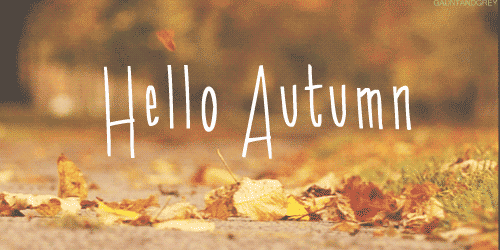 Four. Does blogging ever stress you out?
Oh yes, it can. But I'm trying to make sure I don't stress out, since this is for fun. I think it wouldn't stress me out if I worked part time and this was my other part time job…maybe one day.
Five. What is your favourite book?
I have a bunch…but today I will choose A.A. Milne's Winnie-the-Pooh.
Six. Do you have any hobbies?
Rollerblading and yoga, I suppose. I really like exploring places and taking photos. I think I would like to get into photography and stand-up paddleboarding. I have other hobbies, but my finances limit me, such as kayaking and bouldering.
Seven. What do you like writing the most on your blog? E.g. Reviews, memes, tags
Honestly, the "Let's Talk Banned Books" posts. You wouldn't think I do since I don't post them often, but I really enjoy it. I don't post them much since I put lots of time and effort into the research…really cool question BTW.
Eight. If you could pick one book to read that you haven't already read what would it be?
I'm really wanting to try the Throne of Glass series, so I'll go with that.
Nine. Who is your favourite author?
Kelley Armstrong, Philip Pullman, William Shakespeare, Edgar Allan Poe, Ernest Hemingway, and Charles Dickens. I also really enjoy William Blake and J.K. Rowling.
Ten. Do you ever think you could write your own book?
Probably…I plan to. Will it be good though is the better question ha-ha!
Eleven. Do you have a favourite place you like to read?
See number ten of Patty's questions!
Okay…I'm so sorry, but I'm not going to tag anyone! I'm SO behind and I feel as though everyone has been tagged…multiple times…and I'm trying to catch up on everything with blogging…sorry!!!
Thank you Patty and Ashleigh for nominating me! You both are wonderful!
Happy reading!