"We are imprisoned by the truth we dare not see. We are imprisoned by the questions we dare not ask."
Mysterious and seductive, Kelley Armstrong's Visions draws readers back into the highly intense adventures that seem to emanate from the peculiar little town of Cainsville. Learning that her parents may not be guilty for their crimes, Olivia continues her pursuit for answers with her rather odd lawyer, Gabriel, and new sweetheart, Ricky…but searching for answers comes at a price. Will Olivia discover the answers she seeks, or will she succumb to a worse fate than her parents? What secrets lie behind the residents of Cainsville?
---
Title: Visions (Cainsville #2)
Author: Kelley Armstrong
Genre / Themes: Fantasy | Paranormal | Paranormal Romance| Mystery | Romance | Urban Fantasy
Point of View: First Person Protagonist; Alternating Third Person Subjective
Publisher: Random House Canada
Publication Date: 2014
Format: Hardcover
Pages: 476
In the second book in bestselling author Kelley Armstrong's exciting new Cainsville series, Olivia's newly discovered power to read omens leads to the discovery of a gruesome crime with troubling connections to her hometown.

"Omens", the first installment in Kelley Armstrong's Cainsville series, introduced Olivia Taylor-Jones, daughter of notorious serial killers, and Gabriel Walsh, the self-serving, morally ambiguous lawyer who became her unlikely ally. Together, they chased down a devious killer and partially cleared her parents of their horrifying crimes.

Their success, however, is short lived. While Olivia takes refuge in the old, secluded town of Cainsville, Gabriel's past mistakes come to light, creating a rift between them just when she needs his help the most.

Olivia finds a dead woman in her car, dressed to look like her, but the body vanishes before anyone else sees it. Olivia's certain it's another omen, a sign of impending danger. But then she learns that a troubled young woman with a connection to Cainsville went missing just days earlier–the same woman Olivia found dead in her car. Someone has gone to great lengths to kill and leave this young woman as a warning. But why? And what role has Olivia's new home played in this disturbing murder?

Olivia's effort to uncover the truth places her in the crosshairs of old and powerful forces, forces that have their own agenda, and closely guarded secrets they don't want revealed.

Source: Goodreads
---
Thoughts
Going into this book, I was a little nervous. Omens is a fantastic novel to start the Cainsville series, especially since I practically devoured its contents. So, I was nervous the sequel wasn't going to be as good…this can happen in literature.
Was it worse? Horrendous? Absolutely awful that I broke down into tears and huddled in a corner after such awfulness?
Visions is a phenomenal sequel in the Cainsville series! Just like Omens, I was eager to read the book as fast as I could in order to discover more concerning the mysterious Cainsville and see what wild shenanigans Olivia got caught in this time. Intensely eerie and spicing things up with some enticingly sultry scenes, Visions definitely adds more to the story than I thought it would.
Before reading past this point…if you haven't read my review on the first book Omens, or any review on it for that matter, I would suggest reading one first.
Similar to Omens, the story still has that mystery-detective vibe to it with the addition of the supernatural and thriller aspects. There's a tad bit more emphasis on the romance scenes, but it didn't ruin it for me. Unlike Omens, Visions provides a lot more answers regarding the town of Cainsville and the people who inhabit it. The importance of the Welsh folklore and words throughout the story, the mysterious ways of the people, what these visions are that Olivia keeps seeing…a lot of this is answered in the novel. Of course, Armstrong leaves a number of new questions that will hopefully be answered in the next novel…but that's expected with a series.
Rather than focusing on Olivia's parents' case, Visions turns its attention to the freakin' body that shows up in bits and pieces wherever Olivia is! Yeah, that's right…a freakin' body of a young woman who coincidentally has a connection to Cainsville…note the sarcasm. Visions is way creepier than Omens in my personal opinion, in addition to a great deal more depth to the story. Gotta love Kelley Armstrong, spicing things up for us.
In general, the story is pretty easy to follow. There were times I had to re-read a section for I got lost in the folklore and the connection to the story, but part of that was sleep deprivation and the other was trying to read it too quickly. Just take your time during the sections with a great emphasis on the folklore and world of the Fae.
Not only did the story develop, but so did the characters! Olivia and Gabriel definitely change in Visions; not just the connection between them, but their own personal development. The relationship starts off rocky at first (seriously Gabriel, when will you learn), but it grows immensely by the end. What I love is, yet again, the development focuses more on the friendship rather than a romance.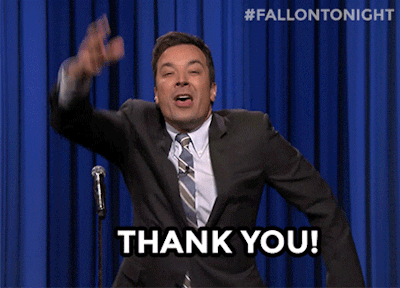 Olivia continues to impress me, becoming more of a badass as the series goes on. The side of her she doesn't show, the more vulnerable, comes out a tad in the novel. I enjoyed that, since even strong people have moments of weakness and loss. Gabriel…oh Gabriel. He's still that stoic character, unable to get close to people…inevitably causing some major tension with Olivia. But he comes past it a bit, especially as he learns to trust Olivia more.
Our newest main character, Ricky the-motorcycle-gang-member-hunk, is a fascinating character. He's that strong-man-who-is-actually-insecure-in-some-ways individual, especially as he and Olivia grow closer. I honestly thought the two of them and their romantic scenes were going to be the end of it for me and this series…but I was shockingly proven wrong! Sure, I could care less for the romantic interest thing going on, but it didn't ruin the book at all…and this is coming from a reader who really avoids romance novels and potential love triangles. Nice thing is, I wouldn't call this instalove…more like instainterest and instalust.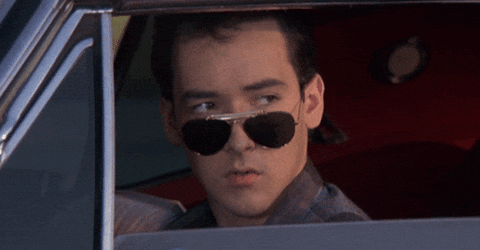 Beyond that, what really peaked my interests was learning more about the people in Cainsville. Getting to slowly discover what these people are is probably the coolest part of the book to me…you don't know who to trust, what hidden agendas everyone has, and what Olivia can do to figure out where to go from here…it's wonderful!
Such as it was in Omens, the language is straightforward and easy to comprehend. I love how descriptive Kelley Armstrong is, bringing to life the world and its characters simply through the written word. Definitely a major thumbs up!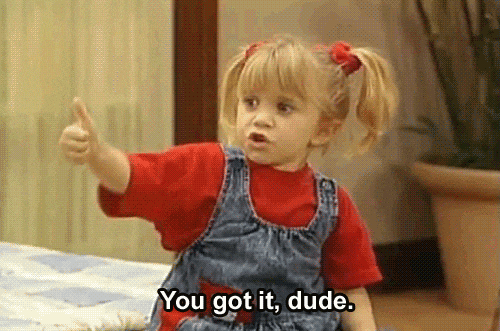 As a whole, Visions is a fantastic addition to the Cainsville series. The Easter Eggs are still throughout the novel and the alternating POVs of random individuals in the story are still in effect, further providing an ominous and mysterious tone. Though there's a tad bit more romance and Armstrong slightly moves away from the Larsen case, the plot continues to be phenomenal. Interestingly, I found that it took me longer to read than expected because I actually read every word. I'm typically a speed reader and skim through major descriptive sections and what not…I'm pretty story focused. With Visions, I felt this compulsion to read everything! If you liked Omens and are a fan of the supernatural, I highly recommend giving this a go.
Rating
Next Reading Suggestions
City of the Lost (Casey Duncan #1) by Kelley Armstrong
Storm Front (The Dresden Files #1) by Jim Butcher
Stealing Shadows (Bishop/Special Crimes Unit #1) by Kay Hooper