"She wasn't interested in telling other people's futures. She was interested in going out and finding her own."
In the remarkable introduction to a mysterious and suspenseful series, Stiefvater's The Raven Boys pulls readers into a tale of adventure and dark twists around every corner. Growing up in a household full of psychics, Blue's rather accustomed to the world of the supernatural. But when she's introduced to a group of boys on an epic quest to find a long lost Welsh King, Blue and her newly acquainted friends are in for a journey beyond imagine. Will Blue and the Raven boys find the Welsh King before other seekers do? Will Blue's fate to kill her true love through a kiss come true?
---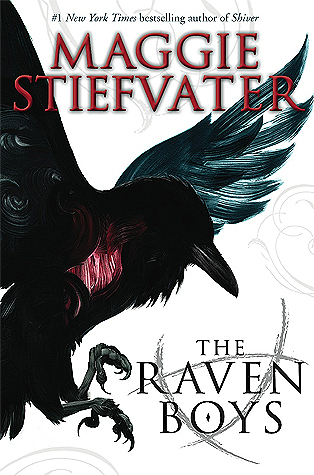 Title: The Raven Boys (The Raven Cycle #1)
Author: Maggie Stiefvater
Age Group & Genre(s): Young Adult, Paranormal, Urban Fantasy, Supernatural, Romance, Thriller, Fiction
Mood: Dark, Eerie, Suspense, Anxious
Point of View: Alternating Third Person
Pace: Fast-paced
Publisher: Scholastic Press
Publication Date: 2012
Format: ebook
Pages: 416
It is freezing in the churchyard, even before the dead arrive.

Every year, Blue Sargent stands next to her clairvoyant mother as the soon-to-be dead walk past. Blue herself never sees them—not until this year, when a boy emerges from the dark and speaks directly to her.

His name is Gansey, and Blue soon discovers that he is a rich student at Aglionby, the local private school. Blue has a policy of staying away from Aglionby boys. Known as Raven Boys, they can only mean trouble.

But Blue is drawn to Gansey, in a way she can't entirely explain. He has it all—family money, good looks, devoted friends—but he's looking for much more than that. He is on a quest that has encompassed three other Raven Boys: Adam, the scholarship student who resents all the privilege around him; Ronan, the fierce soul who ranges from anger to despair; and Noah, the taciturn watcher of the four, who notices many things but says very little.

For as long as she can remember, Blue has been warned that she will cause her true love to die. She never thought this would be a problem. But now, as her life becomes caught up in the strange and sinister world of the Raven Boys, she's not so sure anymore.

From Maggie Stiefvater, the bestselling and acclaimed author of the Shiver trilogy and The Scorpio Races, comes a spellbinding new series where the inevitability of death and the nature of love lead us to a place we've never been before.

Source: Goodreads
---
Thoughts
So, I was invited to participate in an event on Goodreads with some fellow bookworms called The Raven Cycle Readalong. The series has been on the TBR list for quite some time (totally because of the pretty cover and hype), so I figured why not – and the people in the group seemed pretty cool, making it hard to say no ha-ha!
Reading the synopsis, I wasn't really feeling the connection…another forbidden romance thing…kiss the guy and he dies…don't bloody well kiss him then! Problem solved!
I decided to put my sour attitude aside, since SO many people like this series. Well, what did I think?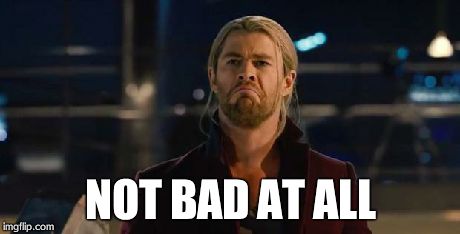 As the opening book to the series, The Raven Boys was a pretty interesting read. It wasn't hard to stay up late reading the book, especially since Stiefvater's amazing at hiding all the juicy secrets until much later in the novel, giving you that huge shock factor, causing a need to continue reading to discover more…well played, Stiefvater, well played. With a unique writing style and a talent for drawing readers in, it's pretty easy to see why this series is really popular.
Story | Plot
To be frank, it's hard to describe the story without spoiling everything. It's an urban fantasy, with some supernatural elements that partake particular to Welsh Folklore…apparently this has been my focal point for reading (*cough* Cainsville series *cough*). A bunch of kids in the town of Henrietta have banned together to find this Welsh King, though for different reasons. Even though this is the overall plot, there are quite an abundance of side plots, giving this novel a greater edge in comparison to other YA fantasy novels. Each character has their own story, both connecting and deterring from the main plot-line. This aspect alone really sold it for me, bringing further depth to the tale.
At first, I thought this was going to focus mainly on Blue's fate to kill her true love; thankfully, I was wrong. It was brought up a handful of times, but Stiefvater is careful at placing a fairly equal amount of focus on the personal lives of all the Raven Boys and Blue. It was a relief, for I wasn't entirely thrilled to read another forbidden love story. It's a good balance of Welsh King hunting, supernatural exploration, eeriness, coming of age, and personal growth. It was super neat to read an urban fantasy that puts so much emphasis on the parts of the characters' lives that don't relate to the fantasy part, such as abusive homes and the challenges of facing reality. Awesome job, Stiefvater!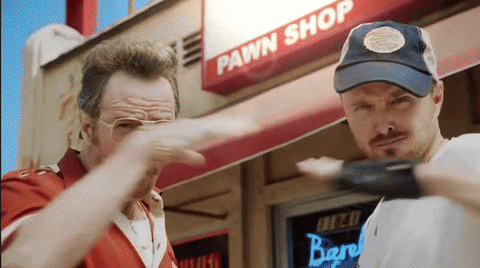 As a negative point, I did find the story really…weird. I don't think this is necessarily a bad or good thing, but her writing style definitely takes some getting used to. It's felt like reading the script for a show with a multitude of cast's members, giving off that Vampire Diaries and Riverdale vibe. This is due to two reasons. Firstly, she describes almost everything that the characters are exactly doing, such as a script would for acting cues like looking in a direction or fiddling with one's hair. Secondly, the pacing and switching between the characters gave it that television show vibe, slowly moving into the different stories of everyone. It didn't feel like I was reading a typical book, almost as though this would've been better as a television show. I know, it's really hard to explain.
Additionally, I found the story moved way too quickly. Events occurred fast, which didn't allow me to connect with the story as deeply as I would've liked. And as much as I loved being able to glance into the minds of all the characters, I really think this is better suited as a first person narrative. The third person was too much, especially since it moves around a lot from character to character with no significant cue on who the book's focusing on now – it made things really frustrating when trying to follow the story.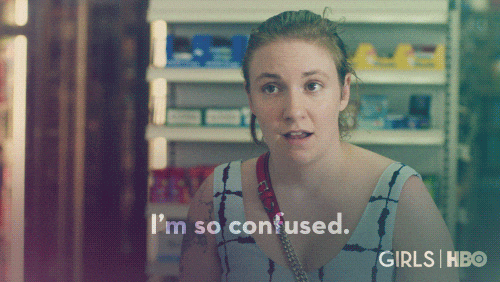 Characters | Character Development
For me, the characters made this novel. Stiefvater created a variety of interestingly unique characters, well-diverse that you felt they all had their own story and emphasis. The connection between the Raven boys is adorable and fairly realistic; they act all tough and macho, but deep down they struggle a lot and deeply care for one another. Blue's introduction to meeting the boys is pretty freakin' hilarious, introducing her smartass and independent self in a fantastic way. I love her eccentric and sarcastic demeanor, especially as her and Ronan grow closer. The other psychics in Blue's family are also extremely odd and quirky, but are highly entertaining and full of witty lines.
I did find that her connection with the boys moved way too quickly, practically to a fault. The only connection I found that moved quickly AND made sense was her and Noah…which I'm not telling you why ha-ha! The development with everyone should've been over a longer period of time, especially with the content relating to the supernatural. But hey, that's just one girl's opinion.
Language
I found the language was very well done; it's YA but it didn't feel like a teen or tween piece of literature. The dialogue appeared appropriate for the different age groups, rather than that cheesy dialogue that can make an appearance in YA novels.
Similar to my point regarding the plot, I did find it confusing at times to know who was speaking and where to turn my attention to. This could've been solved with making it a more popular version of alternating third person point of view or even multi first person point of view. Stiefvater may have her reasons for such an obscure way of writing this way, but I wasn't a fan.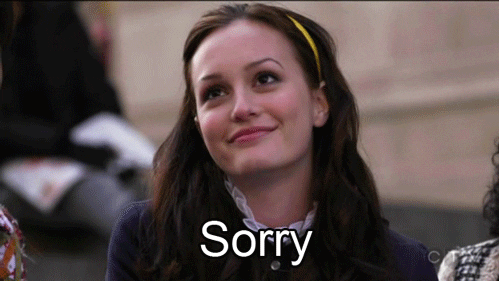 Final Thoughts
All in all, I had a blast reading The Raven Boys. What made it more fun was discussing the things that were confusing or the characters who were frustrating (*cough* Adam *cough*) with other readers in this read-along. It's a fascinating spin on urban fantasy, one which I plan to see through by reading the rest of the series. Stiefvater's The Raven Cycle continues to grow in popularity, constantly ranking high on sites such as Amazon and Goodreads. Looking a good YA urban fantasy? Go check it out!
Rating
Next Reading Suggestions
Shadow and Bone (Shadow and Bone #1) by Leigh Bardugo
Necromancing the Stone (Necromancer #2) by Lish McBride
Shiver (The Wolves of Mercy Falls #1) by Maggie Stiefvater