Hello lovely people!
So, I have an absolute love and obsession over the Fall season; the smell, the leaves changing colours, the cool air, the apparel, the fun Fall drinks at coffee shops…what's not to love?! Obviously, I became stupidly excited that this weeks Top Ten Tuesday is linking to Autumn reads.
Funny thing, most of my books don't necessarily have to do with the Fall season. Some have to do with Halloween, other book club themes, or genres that for some reason I enjoy reading more during Autumn.
Remember that you can find the weekly topics at The Broke and the Bookish page!
10. Bram Stoker's Dracula
This book has been on my TBR list since high school…high school! I graduated almost 10 years ago, which is saying something. Thus, I'm determined to read this book before the Winter season begins; it also works with the book club theme for October, which is always a bonus. Dark and eerie, Stoker's classic horror is a perfect read for Halloween.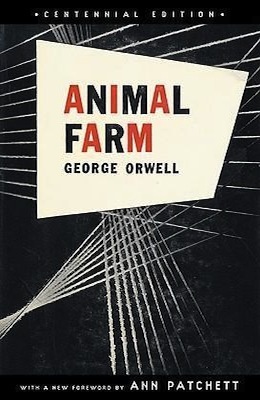 This is yet another classic I've been eager to read. It's not really a Fall book per say, but it fits with the September book club theme. Another reason I probably feel inclined to read it is that it's a popular school read, which the Fall season always reminds me of.
Recently, I created a Netgalley account and have begun my quest to receive books to review. Since I'm new and have fewer reviews posted, I'm not shocked that many requests I ask for do get denied. One thing that was super amazing to see the other day was that I was randomly selected to receive this book; how cool is that?! I'm so excited that I've put a few other books behind in order to start this by the end of the week!
As some might know, yoga is one of my other obsessions besides books. It's such a rewarding form of fitness, one that's helped me both physically and mentally over the past year. Once my physio begins and I can start using my wrists more, I want to start doing more in my practice (i.e. inversions and such). I'm highly considering receiving education to one day teach yoga. When I saw this book on Netgalley, I had to apply for it. Luckily, I was accepted. Understanding others' experiences and the overall joy of yoga is something I want to learn more about, so why not read about it?!
6. Kelley Armstrong's Betrayals 
Three major reasons for this choice: author, current series, topic. As you may know, Kelley Armstrong is one of my favourite authors; she's able to write both adult and YA literature, and has this incredible ability to pull you in right from the first page. Since I've already started this series and I'm eager to learn everything, I'm obviously going to continue as fast as I can. Lastly, the story is about the paranormal and supernatural…obviously a good pick for Halloween.
5. Kelley Armstrong's Rituals
Basically the same reason as number 6. This book is the final in the Cainsville series, which is just released August 2017. It was extremely difficult not to start this series years ago, but I knew I would finish them way too fast. I'm thrilled to know what happens at the end of Olivia's adventures!
Recently, a few friends and I at work were talking about books and some of our favourites as of late. I noticed he was reading a book during break (because I'm a book creep, one who creeps on what others are reading whether invited to or not) and asked about it. He's been wanting to read this series since the film is coming out soon and offered to let me borrow the book…which I'll obviously buy my own if I end up liking the series! Also…Stephen King and Halloween vibes is always a good mixture.
A couple months ago, a blogger posted a review about Feel Me Fall and it sounded absolutely fantastic! It's kind of similar to Lord of the Flies but with it's own story and unique twists. Cool thing is that the author saw my interest and reached out to me, asking if I'd like a copy sent to me to which I would provide a review of my thoughts. I also received another book of his called Melophobia, which I think will be on my November reading list. SUPER STOKED!
2. Neil Gaiman's Coraline
There is nothing like a good ol' creepy children's novel to life one's Halloween spirits! The film adaptation of Coraline was brilliant; however, I heard from many fans of the book that it definitely doesn't compare. I actually had no idea this was a children's book, or I would've read it before watching the movie. Now I must read the book.
So…I've been in dire need of a bromance novel. Seriously, why are there not enough books and series that focus on bromance?! There are many reasons for my love of bromance, but that's for another day. Any who, I was looking into a series that had a similar vibe to The Three Musketeers yet didn't go too much into other romances…again, bromance. A fellow blogger mentioned that this is a series that they thought I would enjoy, so I went and bought it! I haven't had a chance to read it, but I feel the need to read it now. No real connection to Fall or anything…just a desire to read it.
So I don't think I did this EXACTLY right…but whichever! It was still fun! What books are on your Fall TBR list?
Happy Reading!