Hello beautiful people!
Lauren, the creator and owner of Comma Hangover, tagged me in this delicious sounding book tag: The Cake Book Tag! Thank you so much Lauren for tagging me, even though it just made me REALLY hungry for cakes ha-ha. If you haven't already seen her blog…go see it…I'm in blog envy!!!
Wait until you guys see the GIFs for this…
CHOCOLATE CAKE
A dark book you absolutely love
The Yellow Wall-Paper by Charlotte Perkins Gilman is definitely one of my top dark and twisted short stories to read, to the point I did one of my final English papers on it for a Women's Writing course. It's a psychologically disturbing short story, as the reader slowly sees the mental collapse of the female lead through the plot and the language itself.
---
VANILLA CAKE
A light read
Alissa York's Fauna is contemporary novel set in Toronto, Ontario, exploring the concept of nature and animals and humans as they interact with one another. York explores a wide number of themes and emotions, yet I still found it a fun light read that I think many would enjoy.
---
RED VELVET
A book that gave you mixed emotions
Everything, Everything by Nicola Yoon was a delight to read, one which I'm very happy to have read. However, I did find the story slightly rushed and the ending was rather odd. I didn't have that sense of completion when I finished the book, feeling a little awkward and uncertain about it. I still recommend it, but it's definitely a book that gave me very mixed feelings.
---
CHEESECAKE
A book you would recommend to anyone
The Little Prince by Antoine de Saint-Exupéry is a beautiful children's novel that I think EVERYONE should read. It's full of raw emotion, seeing how the world is viewed so differently between a child and an adult. This novella moves me to tears every time I re-read it, both happy and sad.
---
COFFEE CAKE
A book you started but never finished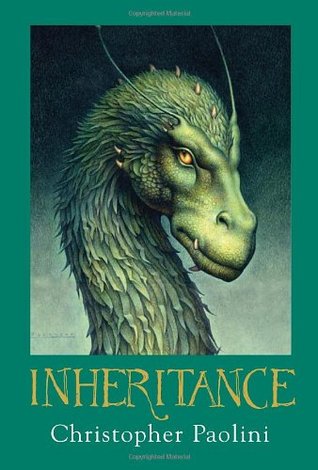 Christopher Paolini's Inheritance is a book I desperately tried to finish but couldn't. Originally, I loved this series…I was absolutely and utterly addicted! I remember rushing home from school just so I could pick up where I left off in this grand adventure.
By the third book, I was getting annoyed with the story progression. The fourth? I couldn't finish. I was rather upset but it was just not the same anymore; he really should've left it as a trilogy. I may try to pick it up again one day, but we shall see.
---
CARROT CAKE
A book with great writing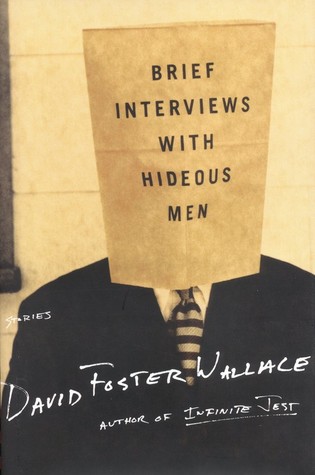 Okay…don't think I'm a complete and utter weirdo now…but David Foster Wallace's writing in the short story Brief Interviews with Hideous Men is phenomenal and genius! The story is four stories told in one; the first story leads into the second, the second into the third, and so forth. Wallace writes in a way that you DON'T get lost, even with four stories intertwining.
A story within a story within a story within a story…yeah, let's see how many authors can SUCCESSFULLY do that.
Wallace not only had an incredible storytelling gift, but the writing within the stories are highly descriptive and very attentive to detail. It's a shame regarding his death, both for it's a sad situation and we all lost an amazing writer.
---
TIRAMISU
A book that left you wanting more
The Supernaturalist by Eoin Colfer is a book to this day that I wish had a sequel. It's such an interesting story with fascinatingly interesting characters; I read this book in less than a day due to the joy it brought me. Unfortunately, it's a standalone. Normally I don't mind this, but Colfer's action packed adrenaline rushing story made me want SO much more.
---
CUPCAKES
A series with 4+ Book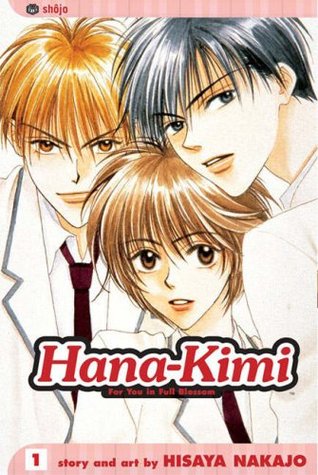 Hana-Kimi by Hisaya Nakajo is one of my all-time favourite manga series, one that I typically tend to go back to. The story is incredibly cheesy and part of me really didn't want to read it once I found out the motive for the girl to disguise herself as a boy, but I was just hooked! I still wonder why I like it so much, but sometimes you just do.
It's a long series, but one I thoroughly enjoyed.
---
FRUIT CAKE
A book that wasn't what you anticipated
Yup, I went there. Stephanie Meyer's Twilight book…oh, what my thoughts are. When my friend initially recommended it to me, I thought it was going to be a romance but with darker elements and vampires that don't sparkle…evidently, I was incorrect. It was a little cheesy and promotes (in my mind) unhealthy relationships, and has non-burning vampires.
I can't say I hated it, since I read the whole series. If I could, I would change my ratings but I don't want to; those ratings are how I felt at the time and demonstrate a more accurate representation of how I felt reading the novels. Nevertheless, I was not expecting borderline fairies and unhealthy relationships…I definitely wanted some more violence and gore, like the weirdo I am.

Don't those GIFs make you want to eat cake?! I blame Lauren he-he! Any who, I'm not tagging anyone this time around, since I've been tagging overload recently. But please do the tag if it's your cup of tea…oh, and ping this page so I can see it or let me know in the comments please!!
Happy Reading!