Hello beautiful people!
I can't believe it's already so close to the end of October…
WHERE DID THE TIME GO?!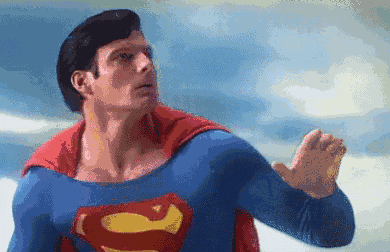 This weeks Top 5 Wednesday discussion wasn't that difficult, since I'm a scaredy cat and jump at EVERYTHING; it's something I'm working on but doubt will ever be remedied. So here are 5 books that have made me scared at some point yet aren't classified as horror!

This book was probably the creepiest in the entire series, with the first one being a close runner up. Olivia, the main character, definitely handles all the sinister and freaky things like a champ; I know I'd be crying in a corner. There's dark demon things following the main characters, someone keeps placing a dead body near Olivia (and sometimes parts of it, such as the head in her bed while she's sleeping…), and some of the visions Olivia has are downright terrifying. This is definitely not a horror novel, but Armstrong was still able to make some intense and suspenseful moments happen.
---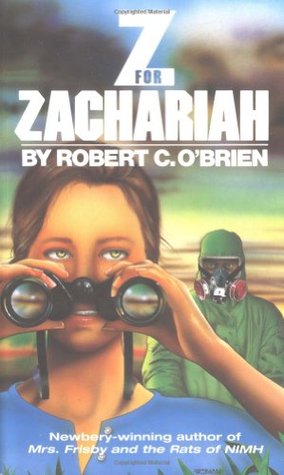 It has been a LONG time since I've read this book; I'm pretty sure I was in Grade 7 or 8 when this was taught. When I found out the author also wrote Mrs. Frisby and the Rats of NIMH, I wasn't at all surprised by how weird and creepy this book was. Z for Zachariah is relentlessly disturbing and nerve-wrecking, wanting desperately Ann (the main heroine) to finally have some sort of peace after losing so much to the nuclear destruction and having a crazy man move in with her. Mr. Loomis, the crazy man, is a revolting and terrifying character; you never know what he's going to do next, hurt Ann or protect her for his own selfish means. Not only was the character horrifying, but the setting itself made my skin crawl; a dystopia future due to nuclear war is not that far fetched anymore…which is not reassuring.
---
THREE. Animal Farm by George Orwell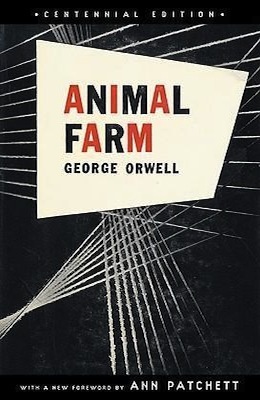 I recently just finished and reviewed this book. The biggest thing that scared me was how realistic this was and how disturbingly well is reflected the Stalinist Era. People of selfish means and sadistic personalities can rule a state and take control, causing a wave of horror and wrath to occur upon the people. The scenes in the book where animals were slaughtered for simply thinking in a way that was against the way the ruling force thought made my skin crawl; it was the same feeling I had the first time I ever saw horrible things on the news, realizing our world isn't as blissful and perfect as I had imagined.
---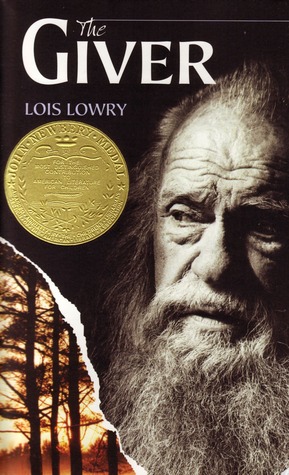 The Giver is one of my all-time favourite reads from Middle School. It was one of the first dystopia books I had read (looking back…there were a lot of dystopia genre books in Middle School…) and where I began to fall in love with the genre. However, this is a freaky book! People being brainwashed, being one of the only people who have any concept of love or emotions, the ending scene of the escape…this is a seriously dark read, especially for those emotional people such as myself. I also didn't realize until about two years ago that this the first book in a series…so now that's been added to the infinite TBR pile.
---
Oh the Harry Potter series, how I was and continue to be obsessed with thee. THIS is a series I've been EAGER to re-read…it's just so LONG. The fifth book in the series really scared me; my friend from book club and I were actually discussing this. Professor Dolores Umbridge is one of the most dreadful and terrifying characters I've read about in literature. I was more frightened of her than I was of Lord Voldemort (yup, I said his name!). The abuse she puts the children through with the quill with NO ink (if you've read it, you know what I mean) made me so utterly horrified that I had to take a break from the book…which I never did with the Harry Potter series. It's still one of my favourite books in the series, but it's so much darker and sinister than the previously published books…other than Harry Potter and the Goblet of Fire of course.
I'm loving these Top 5 Wednesday topics; they're so much fun. What non-Horror books gave you the creeps?
Happy Reading!