I know…it's past Halloween. But really, Halloween goes by WAY too fast, so I feel it's still (and always is) socially acceptable to post Halloween related posts when it's NOT Halloween anymore.
For this book tag, I was lucky enough to be tagged by the very lovely Rebecca over at My Life as a Sports Fangirl. I believe we just started following one another recently, but I LOVE what I've seen so far of her blog. It's full of a wonderful array of topics; from book reviews to sports to some personal things, Rebecca's blog is diverse and interesting. I can barely focus on book blogging, let alone adding more things! Please visit her blog if you haven't already!
I have NO idea who the creator is, since I can't seem to find a post stating who. Whoever it is though, thank you!
APPLES
Ah. Healthy food. It is deep, meaningful, and probably won a lot of awards but, um, it really isn't your thing.
Be proud people, for this is the FIRST time I'm not putting Virginia Woolf's Mrs. Dalloway. Nancy Jo Sales' The Bling Ring: How a Gang of Fame-Obsessed Teens Ripped Off Hollywood and Shocked the World was one of my undergrad reads that I could NOT stand. I'm fairly certain I was the only individual in the class that had a real disdain for this novel. Honestly, I still can't tell you why I couldn't care less for it. It just wasn't my cup of tea.
---
MILK CHOCOLATE
This is a book you'd recommend to absolutely EVERYONE.
I swear, I sound like a broken record with this one. Soooo, I'm going to change it up a bit…hopefully. Robert Munsch is one of my favourite authors in the realm of children's literature. Honestly, you can't go wrong with any of his stories. One in particular that I adore is Love You Forever – it makes me tear up every time.
---
BLACK JELLYBEANS
Why do these exist??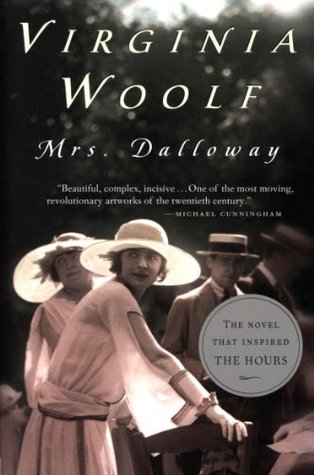 Okay…I tried…but honestly, there are TWO tag questions about books people don't like so I'm out of options. If any of you guessed Mrs. Dalloway by Virginia Woolf, congratulations! You know me!
---
CHOCOLATE KISSES
Awww This Novel had the Best Romance.
I chose two for this one. The first is Philip Pullman's His Dark Materials trilogy. Pullman's depiction of love has such rawness and purity to it, you see the magic that sprouts when humans begin to learn to love someone in such an unconditional way. The young love displayed is still so young and innocent, it makes you reminiscence instantly on your first experience with love.
The other is Ao Haru Ride by Io Sakisaka, a very moving and unrelentingly emotional manga. This story discusses relationships, friendships, familial ties and issues, death, overcoming obstacles, and so much more. What's truly remarkable is the trials the two main characters overcome both as friends and lovers, making you long for something as special as what they have…and this is coming from someone who isn't big on romance in literature and real life.
---
GUMMY SPIDERS
Eek! You made sure to check under your bed every night for a week after reading this scary one.
Anything by Edgar Allan Poe makes me jumpy; his works are captivating and the stories are so beautiful yet horrifically detailed, you can't help but be nervous of the monsters under the bed or the people who appear normal yet have a darker side to them. The Tell-Tale Heart, however, it probably one of the scariest stories by Poe in my personal opinion. Reading the narrator's description of his slow demise as he draws towards insanity is completely horrifying, yet so intriguing.
---
JUMBO LOLLIPOP
This took you forever to get through, but hey! You did it!
Don't get me wrong, I thought this was a fairly decent read! Charles Dickens was a wonderfully brilliant writer. HOWEVER, Great Expectations took me A FULL MONTH to finish…A MONTH PEOPLE! It's a good read, but heavy. The language is fairly descriptive and can be complicated, and the story tends to flow at a leisurely to slow pace. I still recommend this to people, but it's one of those books that took me a great deal of time to complete.
---
COTTON CANDY
Admit it, you loved this when you were younger (you probably still do). Think children's or MG fiction.
I was in LOVE with Stan and Jan Berenstain's series. The Berenstain Bears books are so fun to read as a kid and even as an adult; they teach an abundance of valuable lessons and still provide entertainment! This one in particular was a great book for me as a kid, since I was terrified of the dentist and doctors office. Books like these are such wonderful tools when helping children face fears and to give them a greater understanding of things in a manner that is easy for them to comprehend. I'll fully admit that I want to have the FULL collection of these books one day, both for me to re-read whenever I please and to read to my children one day.
---
TAG! YOU'RE IT!
…and anyone else who wants to join!
Thank you all for reading this tag and visiting Bookmark Your Thoughts! I hope you all had a lovely Halloween! Please feel free to share some of your Halloween costumes in the comments below – I was Clark Kent!
Happy Reading!