Hello beautiful people!
As I was browsing through the vastness that is the "WordPress Reader", I came across a book tag that Jenn participated in, who's one of the creators of the blog called Thrice Read. You've probably heard of the blog, since it's SUPER popular and SUPER good and SUPER fantastic…just sayin'. I feel like their site is just something all book bloggers know about. Anyways…if you HAVEN'T come across their site yet…go do that…then please come back here!
Anyways, I read Jenn's book tag post and thought this sounded really fun! You don't have to be tagged in book tags to participate, so I decided to give it a go! The creator of this awesome tag is buydebook, who posted this on Goodreads!
Side Note: It looks like question 20 was originally a question regarding who you want to tag, but I like the question that was on Jenn's post so I'm keeping it!
One. How many books are too many books in a book series?
Hmmm, I suppose it depends on the series and the writing of the author. Some series should be short, since it becomes a bore to read (i.e. Christopher Paolini's Inheritance series…should've stayed a trilogy); others I find need more books since the story and the world are so large that it can't possibly fit into two or three books (i.e. J.K. Rowling's Harry Potter series).
Two. How do you feel about cliffhangers?
Hate them…absolutely hate them, especially if the series isn't completely finished yet. However, it's a good tactic to keep readers intrigued.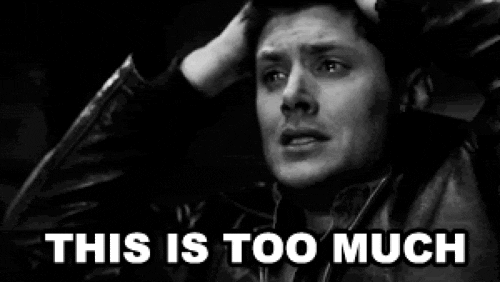 Three. Hardcopy or paperback?
Hardcover, since it's easier to keep tidy and looks nice for display. I do like paperback for convenience sake though.
Four. Favorite book?
…I have a number, so I'll go with Winnie-the-Pooh by A.A. Milne this time.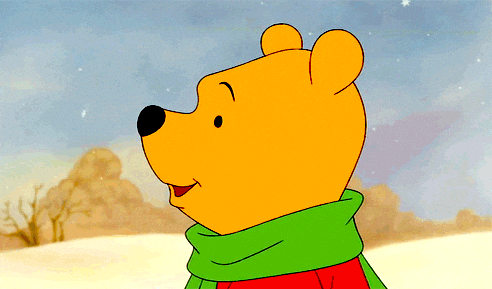 Five. Your least favorite book?
Oh boy…I wonder how many of you can guess this before reading the answer. And the winner is…Virginia Woolf's Mrs. Dalloway, if you haven't guessed that yet.
Six. Love triangles, yes or no?
I'll go with Jenn's answer, since it's more polite than mine…"No thank you".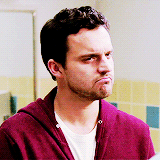 Seven. The most recent book you just couldn't finish?
Charlotte Jain's Champions: At fire's end; I feel really bad since the author reached out and offered me a free eBook version, but I just couldn't get into the novel.
Eight. A book you're currently reading?
I'm currently reading two books: Yoga Rising: 30 Empowering Stories from Yoga Renegades for Every Body by Melanie C Klein and I Was a Teenage Ghost Hunter by Brian K. Henry. I also briefly started Wild Beauty by Anna-Marie McLemore.
Nine. Last book you recommended to someone?
Mackenzi Lee's The Gentleman's Guide to Vice and Virtue…I can't even tell you how many people I've recommended this to…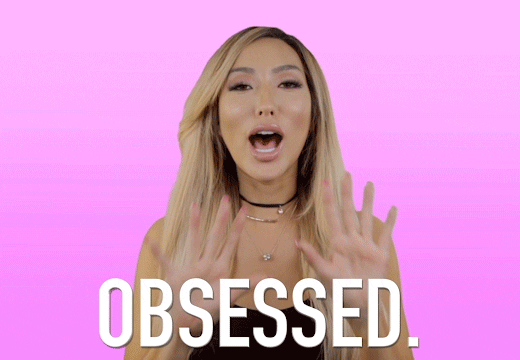 Ten. The oldest book you've read (Publication date)?
Same as Jenn, The Canterbury Tales…don't quote me on that though.
Eleven. The newest book you've read (Publication date)?
I'm pretty sure it's All the Wind in the World by Samantha Mabry.
Twelve. Favorite author?
Okay…I have a lot…so I'll name a few. My favourite from books I read this year is Mackenzi Lee. My favourites from previously read pieces of literature are Philip Pullman, Kelley Armstrong, Edgar Allan Poe, and Ernest Hemingway. There's definitely more…
Thirteen. Buying books or borrowing books?
Buying…I'm a bibliophile at heart; I love having books so I can go back and re-read them (which I definitely do), and I also love having books as decor. Being surrounded by books makes me feel really calm. Borrowing is always a great thing, but I prefer to buy them.
Fourteen. A book you dislike that everyone else seems to love?
Maggie Stiefvater's The Raven Cycle series. I WANT to like this series, but it's just not in me. I think I will try the series again in 2018…just to see if it was a mood thing or if I just didn't care for it.
Fifteen. Bookmarks or dog-ears?
Bookmarks…definitely bookmarks…if someone EVER dog-eared one of my books, it would be a really bad day. Do what you like with your own…but not mine.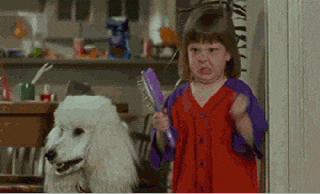 Sixteen. A book you can always re-read?
Kelley Armstrong's Darkest Powers trilogy…which I've re-read every year for more than 7 years now.
Seventeen. Can you read while hearing music?
Yup! It doesn't matter if it's instrumental or has lyrics, but it has to flow with the story.
Eighteen. One POV or multiple POV? (POV = Points of view)
Same as Jenn. I typically prefer one POV. However, I do enjoy multiple POVs if they're done correctly.
Nineteen. Do you read a book in one sitting or over multiple days?
It HONESTLY depends on the book AND how busy I am. I work a lot and do fitness daily; that tied in with friends and wanderlust adventures and blogging, I tend to not have enough time to sit and read in one sitting. If I HAD the opportunity though, I would read most books in one sitting.
Twenty. One book you read because of the cover.
Everything, Everything by Nicola Yoon…it has a gorgeous cover (should've gotten hardcover)! Thank gosh I actually thought it was a decent book!
---
TAG! YOU'RE IT!
The Night is Dark and Full of Books
…I sound like a broken record…but WHAT A FUN TAG! Maybe I should try making a book tag one of these days. If you haven't been tagged and would like to try this, please do as I officially tag you! Thanks for stopping by!
Happy Reading!