Hello beautiful people!
…soooo, what happened to November?! Seriously, this month went by SUPER quick. I had all these plans for blogging and for fitness, and I barely got 50% of the things I wanted done!
On the plus side, I'm basically done Christmas shopping; I hate leaving it to the last minute, since I get mall-flu and anxiety with so many people running around like savages.
Any who, here's the November update! One section I added is my "NetGalley Approvals"; they used to go under "Books I've Received" but you only get them for a temporary amount of time so I figured it was more appropriate to give them their own home.
Books I've Read and Reviews I Posted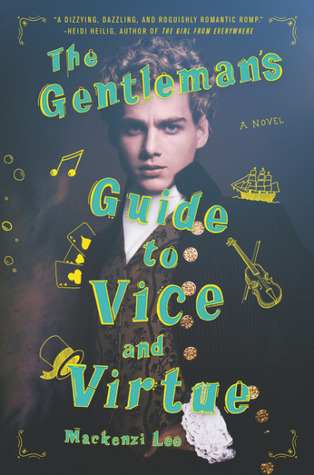 Reviews
The Legend of Sleepy Hollow by Washington Irvin
All the Wind in the World by Samantha Mabry
The Gentleman's Guide to Vice and Virtue by Mackenzi Lee
---
Books I've Purchased
---
Books I've Received
Absolutely nothing.
---
NetGalley Approvals

---
Book Club Theme and Pick
The theme for November 2017 was Memoirs. My choice was Melanie C Klein's Yoga Rising: 30 Empowering Stories from Yoga Renegades for Every Body; I was approved on NetGalley for this book, which is always an exciting feeling! The novel's a collection of personal essays from yogis on their yoga journey and key points during this venture.  It's kind of bending the monthly theme…but that's okay.
My review for this book has not been written out as of yet; you'll be able to find the link eventually under "My Reviews".
---
Goodreads Reading Challenge Update
I couldn't post a picture because I forgot to take on before I updated my Goodreads today…so it's inaccurate. Anyways, I was at 41 books at the end of November 2017!
---
Bookmark Your Thoughts Blog Updates
Under the "Bookish Things" header, two additional areas have been added: Book Club Talks and Unboxings.
As I mentioned last month, Book Club Talks will be mini reviews and thoughts from my friends in a Book Club we made; links connecting to their blogs and/or Goodreads page will be added if available. I won't be doing this EVERY book club meeting, but every couple of months or so I will post them.
Unboxings will be details on book box subscriptions I've tried out, such as OwlCrate. The posts will include pictures of the items, links to where you can purchase the items, and my thoughts on the items inside.
Other than that, there hasn't been too many other updates this month; I definitely didn't post as much this month, since it was just chaotic. December will probably be a pretty empty month as well, with the holidays and all. I'm REALLY hoping to purchase a laptop soon to help me post more; sitting at my desk and using my desktop isn't that appealing when you have a desk job…just sayin'.
Wow! I feel like these monthly posts are ACTUALLY becoming much more well organized; I feel like such a responsible blogger now ha-ha. Thank you for popping by! How was your November?
Happy Reading!