Hello beautiful people!
The topic for this weeks Top 5 Wednesday post is characters on the naughty list: villains and other characters you just don't like! Let's get to it!

FIVE. PETER PETTIGREW
Ugh…just, ugh. Peter Pettigrew makes me want to spit on him, which is a very foul thing to think! Seriously though, I grew to dislike him more and more throughout the series. When readers learn the truth behind James and Lily Potter's' death Harry Potter and the Prisoner of Azkaban, I wanted to jump in and smack him REAL hard. He's one of the few characters that I can never feel pity or sorrow for.
---
FOUR. HENRY MONTAGUE SR.
Monty's father doesn't appear much in The Gentleman's Guide to Vice and Virtue, but his role is tremendous. Why? Because Monty's rebellious nature and lack of personal respect comes from his father's verbal and physical abuse. When reading these parts, I wanted to reach into the book and hug Monty until he felt whole again. I can't stand parents who abuse their children; honestly, why have them then?!
---
THREE. ROYCE
This kid…oh man he pisses me off. In Kelley Armstrong's The Reckoning (the third book in the Darkest Powers series), Royce is introduced. A Volo half-demon ghost, he basically tortures Chloe by showing her disturbing images and using his abilities to throw dangerous objects at her. You slowly learn how mentally disturbed he is, which makes him even harder to like or feel sorry for.
---
TWO. PRESIDENT CORIOLANUS SNOW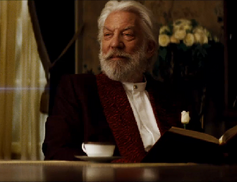 When I first read The Hunger Games, I disliked him but it wasn't a loathing hatred. When I started reading Catching Fire, I was hoping for his fictional death! He's just absolutely disgusting. Sure, he's a good grandfather and probably a good family man. Nevertheless, his lack of empathy for those in the districts and the way he can easily play with peoples lives as though they are just toys…it's absolutely barbaric.
---
ONE. DOLORES UMBRIDGE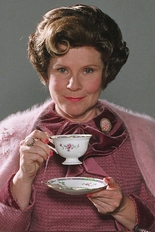 To this day, Dolores Umbridge remains to be my LEAST favourite character in literature. I can't STAND her! Her personality, her mannerisms, her "ethics"…they make my skin crawl. I remember trying to read Harry Potter and the Order of the Phoenix and having to take a break, simply because I couldn't stand her to the point I wanted to throw the damn book out. She's just an awful human being…

What are some of your least favourite characters? Are any on my list?
Happy Reading!