Here's to wishing everyone a special holiday season! No matter what holiday and/or religion you celebrate, let's all have a wonderful and joyful time with family and friends and more.
********************
To celebrate, I've decided to do a Christmas Tag that I found on For The Love of Books Blog. The owner, Ash, is a marvelous blogger who I highly recommend when it comes to reviews and browsing other fun shenanigans. The original tag can be found on Root Report!
One. Use one noise to describe how excited you are for Christmas.
Rather than a noise, I will show my reaction in the form of a GIF…observe: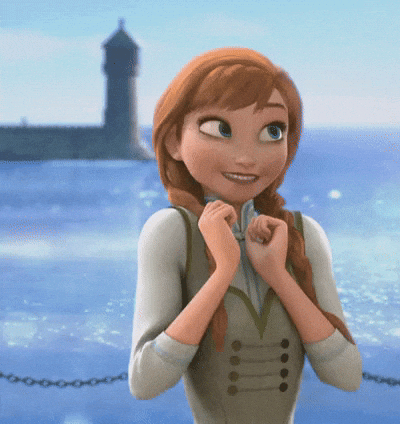 ---
Two. Do you open any presents on Christmas Eve?
My parents let me open ONE gift on Christmas Eve, which is typically my pajamas; it's always nice to wake up in a new set of pajamas on Christmas Day!
---
Three. What holiday traditions are you looking forward to most this year?
Decorating the apartment and the tree is my all-time favourite thing! The next is having cappuccinos before we open presents, to which my mom and I proceed to dance to Christmas music as my dad makes breakfast!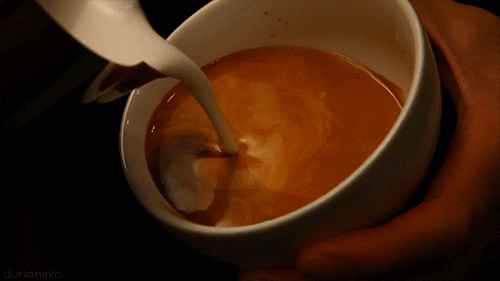 ---
Four. Is your Christmas tree real or fake?
Fake at my apartment since I'm not allowed a real tree. My parents have a real tree though and I plan to once I live in a house.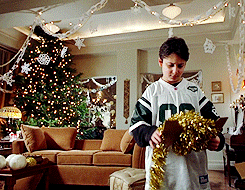 ---
Five. What is your favorite Christmas film?
There's three that I watch EVERY year: "Rudolph the Red-Nosed Reindeer", "The Santa Clause", "Home Alone"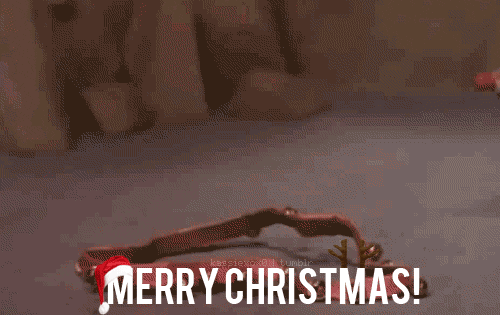 ---
Six. Where do you usually spend your holiday?
With my parents on Christmas Day and for whatever amount of time I have off of work. Boxing day is always at my Auntie 'Obin and Uncle Joe's!
---
Seven. What is your favorite Christmas song?
"Rockin' Around the Christmas Tree" by Brenda Lee and the various instrumental version of "Carol of the Bells".
---
Eight. What is your all-time favorite holiday food/sweet treat?
Hot Cocoa! But it HAS to have whip-cream and chocolate chips on top!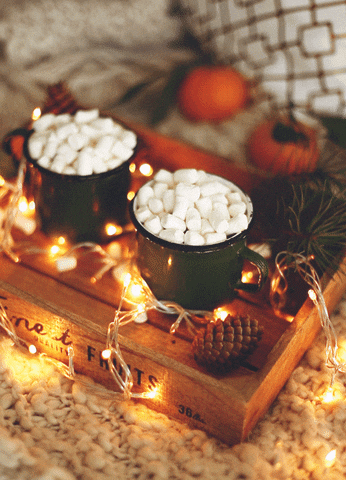 ---
Nine. Be honest: do you like giving gifts or receiving gifts better?
GIVING! Obviously I love getting gifts…but I do find it kind of awkward; I have a hard time with receiving gifts without being awkward (I know…I'm weird). But I love shopping for people, especially when you see something that you know which certain person will love it!
---
Ten. What is your favorite thing about Christmas?
It's that FEELING you get…when you go for a walk when the snow falls, when you see all the lights, when people are caroling, when people donate and give to those who are in need or just to give to those they love…there's just this constant joy (hence why I avoid malls because the feeling dies in my opinion…).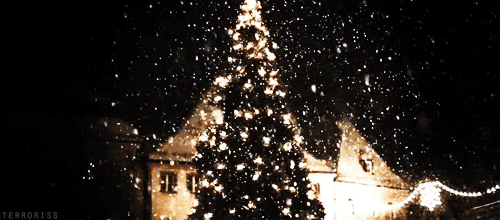 ---
Eleven. When do you start getting excited for Christmas?
RIGHT after Remembrance Day weekend. There's some excitement in September and October but I don't get into the feeling of it until either late November or whenever the snow falls.
---
Twelve. What is the best Christmas gift you've ever received?
Books are always great! Some memorable ones though are:
a warm, white blanket
a Vita-mix
work clothes from Dynamite
a piano Christmas globe
a snowflake necklace
---
Thirteen. What is the worst present you've ever received?
Hmmm. Okay, I know what it is…but I don't want to mention it. Lots of my friends and family read my blog, so I don't want to hurt their feelings.
---
Fourteen. As a kid, did a sibling ever receive a present that you wished was for you?
Nope! Ty and I have VERY different tastes, so that wasn't ever an issue. We also shared movies and the like, which made it easier not to be jealous.
---
Fifteen. What would be your dream place to visit for the holiday season?
Almost anywhere Northern Europe. Some places I can think of are Amsterdam, Lapland, Moscow, and Prague.
---
Sixteen. Most memorable Holiday moment?
First is cuddling near the fireplace with a warm drink, cuddling with my mom and chatting with my dad. The second is walking at night looking at the Christmas lights as the snow begins to fall. The third is reading by the fireplace.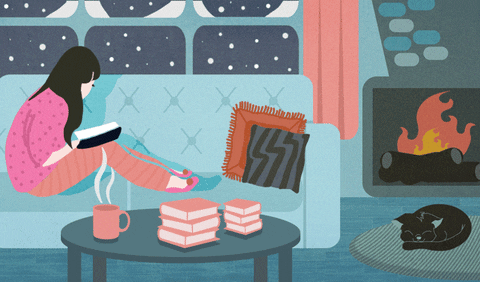 ---
Seventeen. Do you make New Years resolutions? Do you stick to them?
Nope! I don't really believe in those. I decided I will do things after the holidays but that's because I don't have time DURING them.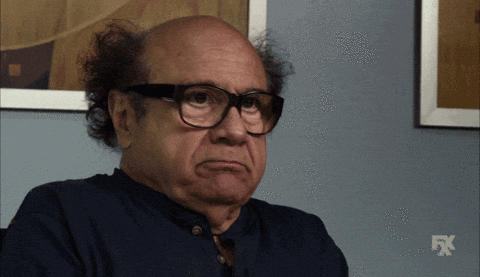 ---
Eighteen. What makes the holidays special for you?
Spending time with my parents and friends…and having snow on Christmas Day is always a bonus!
---
Nineteen. What's the best part about Christmas for you?
The morning, when we relax and just enjoy the moment of Christmas tunes and warm beverages!
---
Twenty. You have been granted one Christmas wish…what will it be?
A selfish one: to travel around the world, at no cost and no repercussions work wise.
A non-selfish one: that the world finds a little more peace; that those suffering begin to find bliss and happiness, and those who are already at this point continue to while helping others reach it. I just wish and want everyone to enjoy life as much as I do, to see the beauty and not have to suffer.
I didn't tag anyone this time around since I don't know who celebrates Christmas and who celebrates a different festivity. However, I HIGHLY encourage you to try this out if you so choose to!
What holiday do you celebrate? What special traditions or practices do you do during the holidays?
Happy Reading!