Hello beautiful booknerds!
Well, I've had a variety of interesting jobs. From receptionist to lifeguard, from reference librarian to map and data librarian, I've been lucky to gain knowledge in varying work professions. Through a Cooperative Education Program (co-op) and finishing my Masters in Library and Information Sciences, I was able to find a uniquely intriguing job that I NEVER would have thought about before…and I'm ever so glad I took the opportunity.
Working for the federal government, I'm currently employed at Statistics Canada. First question I get asked…are you a Statistician? Let's clear this up with a GIF, shall we…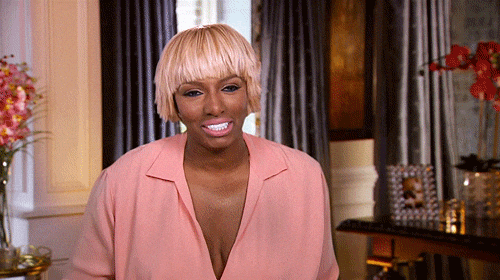 Yeah…no. Though I do work with data and information collection, my work's definitely more in line with the program I finished as a librarian and information specialist.
The work I was originally hired on for was that of a Metadata Specialist, which is basically the management of metadata (data giving information about other information…gotta love the term "meta") about other data. Old forms of this would be using the Dewey Decimal System, which is still used in libraries today to organize collections. Today, we tend to work more with electronic sources of information management. Online catalogs and metadata in the coding of a webpage are great examples of this. Using titles and descriptions and subjects that characterize the publications and data tables we publish help attract users to our site and help organize the information on the Statistics Canada webpage.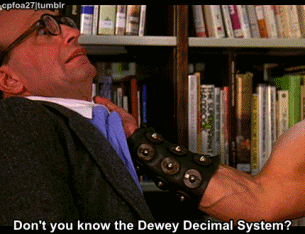 …the title sounds super fancy, but I think the term metadata sets people back a bit when it's basically the organization of information.
Through the help of my supervisor, I was able to experience work in another area of information management called an Author Liaison. Overall, an author liaison connects with clients and organizations who have work to publish on the Statistics Canada website. From creating new publications to adding new series and articles to already published publications, we are yet another form of information management.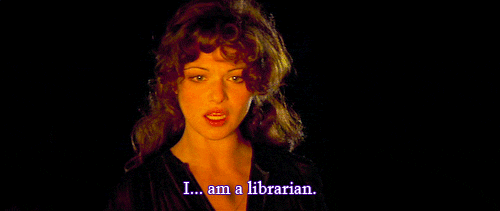 At the end of the day, I'm basically an information specialists…fun times!
It might night sound super interesting to people, but I love my work. Cataloging, archiving and organization are things I thoroughly enjoy doing on a day-to-day basis.
Well, that's my work! I hope it wasn't too long or too dull of a post. What work do you do?
Happy Reading!