Hello beautiful people!
With so much overtime at work, it's been pretty difficult to read more and focus on blogging. Hopefully, everything will start to simmer down soon and life will go back to a relatively normal pace.
Anyways, this WON'T be a crazy-awesome-fantastic monthly wrap up…but hey, it's something!
Books I've Read and Reviews I Posted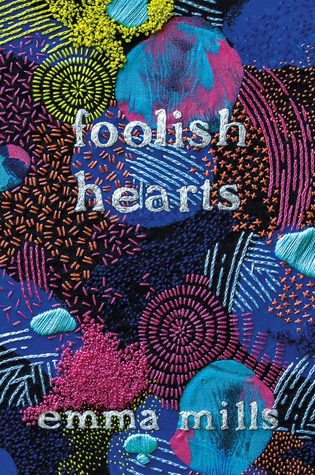 Reviews
Adulthood Is a Myth by Sarah Andersen
Foolish Hearts by Emma Mills
---
Books I've Purchased
---
Books I've Received
---
NetGalley Approvals
I did not request any NetGalley Books during February 2018.
---
Book Club Theme and Pick
Well, this month the group was to pick ONE of the Harry Potter books and discuss there thoughts; however, we had a major ice/snow/don't-know-what-to-call-it storm and we had to cancel. It's been a rough start to book club this year…
---
Reading Challenge Updates
Goodreads
4 out of 55
POPSUGAR 2018 Reading Challenge
1 out of 40
2018 Bad-Ass Books Reading Challenge
2 out of 18
---
Bookmark Your Thoughts Blog Updates
Well, it's been another relatively slow month. I've been offered a lot of overtime at work, so I've been taking advantage of that fact. February is always a blah month for me in general I find. I've finally started catching up on some book review requests I've had for MONTHS now…hence why I've disappeared from blogging so I can actually find the time to read…go figure, eh?
A few of my colleagues and I have started a trend called Reading Lunches! Basically, we all get together and just read our own books but in one another's company. Right now it's only on Thursdays, but we plan to also try reading during lunches on Mondays as well. It's actually a really nice break to the day! I can't read a lot during the week…since reading DOESN'T make me fall asleep so I'm forbidden from reading before bed…so it's nice to read at work!
I'm joining Marija, the owner of Inside My Library Mind, in a book swap! I just received the email last week so we're still getting things in order; however, I'm truly ecstatic to join in this event! If you haven't seen her blog, please go and check it out!
Here's to a more productive March!!
Happy Reading!