Hello beautiful people!
There's so much to love about life! Honestly, just sit and think about it for a moment. You are ALIVE, breathing and experiencing so many things that may vastly differ or be incredibly similar to others in the world. The concept of "living" is such a surreal and extraordinary thing to think of…it makes you feel infinite, in a way.
Being the second last "52 Weeks of Gratitude" post, it's a LONG one! I hope you enjoy!
Note: Click on images to see the source please!
100 things I am thankful for…
1. My wonderful and beautiful parents, brother, and puppies.
2. My spectacular and beyond loyal friends.
3. For finding my soul sisters and brothers…you know who you are.
4. My grandma, for showing Tyler and I the joys of life and taking care of us.
5. My family members who've always accepted me as I am.
6. The gift of books and literature.
7. Nature and the wilderness, which makes me feel at peace and infinite.
8. Music, which lets me escape.
9. Having the ability to travel the world.
10. My body, as it lets me try and explore so many things.
11. My fairly good health.
12. Food…mmmmm.
13. Tea…the second love of my life.
14. Chocolate…the first love of my life.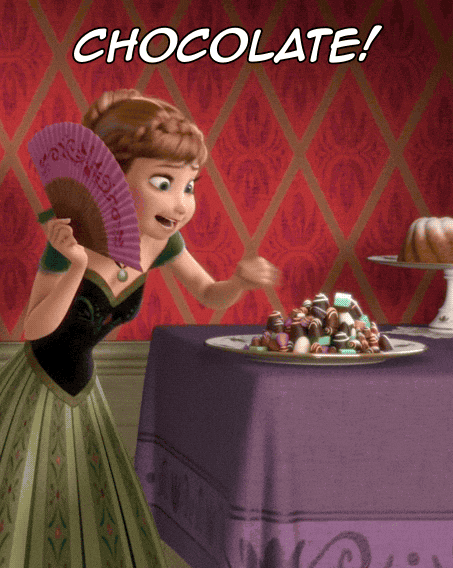 15. Living in a country where I get a full experience of the four seasons.
16. The opportunity to receive an education.
17. My fantastic job!
18. For a job that allowed me to meet such wonderfully epic people.
19. Having a roof over my head.
20. A comfy bed to sleep on.
21. A beautiful apartment.
22. Having incredible luck with roommates – thank goodness.
23. Access to clean water.
24. Access to clean air.
25. Spending money!
26. Access to receive further education.
27. Gardens!
28. Safety and security in my home.
29. Access to healthy and yummy food.
30. My imagination.
31. The right to vote.
32. Freedom of Speech.
33. Music and dancing festivals.
34. Blue skies.
35. Access to swimming lessons, making me a proficient swimmer.
36. Yoga.
37. Fitness.
38. Daydreaming.
39. Big hugs!
40. Forehead kisses.
41. Fundraising organizations, so causes such as Autism Research have a louder voice.
42. Having incredibly medical benefits.
43. And magnificent dental benefits.
44. Access to mental health professionals.
45. Making people laugh and laughing myself!
46. Big smiles and the ability to smile back.
47. First responders, who work incredibly hard and deal with hardships for our sake's.
48. Medical professionals.
49. Those who serve our country in the military.
50. Robert Munsch, who taught me so many incredible things about confidence and love.
51. Smoothie bowls…so good…
52. Non-animal tested products!
53. For kind people, who show compassion and joy to all.
54. Chocolate cashew ice cream!
55. The beach.
56. Rainbows.
57. Summer rain.
58. Starry nights.
59. Road trips with the amazing humans in my life.
60. Living close to the cottage country.
61. Having a drivers license.
62. Access to and having a passport.
63. Human right activists.
64. Fuzzy blankets!
65. Celebrations!
66. Fireworks.
67. Access to a massage therapist.
68. Access to a physio therapist.
69. A raising awareness to stop discrimination – Pride, Black Lives Matter, Feminist Movements, and so much more.
70. Christmas Lights.
71. The entirety of Fall.
72. Nostalgia.
73. Having past relationships with good men who taught me so many things about the person I want to be and can be.
74. The Internet, which has allowed me to learn more about different culture and connect with beautiful people across the globe.
75. This book blog, which has pushed me to read more and allowed me to meet all of you freakin' amazing humans!
76. Star Wars!
77. Harry Potter!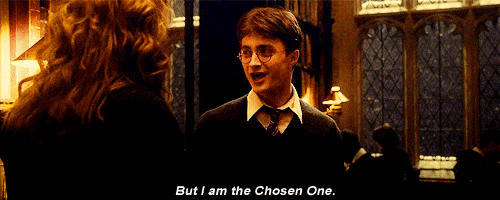 78. Winnie-the-Pooh!
79. Having a fairly decent camera in order to save so many memories through photography.
80. My iPod, which lets me take my music with me everywhere.
81. Strawberries…
82. Otters!!! Oh my goodness, Otters!!!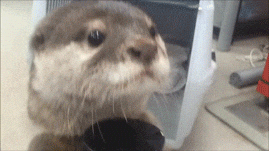 83. Environmentalists, who remind us that we need to care for one another AND our beautiful planet.
84. The geniuses who help find medical discoveries to save lives and who look at ways to save our planet.
85. Access to vaccines that have prevented illnesses and diseases.
86. Animals!
87. The ability to donate my hair (since I can't donate my blood…sigh).
88. Blood donors! You are incredible humans!
89. Disney movies!
90. Charities.
91. Roller coasters!
92. Amusement Parks!
93. The teachers who helped me grow into the woman I am today.
94. To my English teacher who made me fall further in love with literature.
95. To my professor and my friend who made me realize I wanted to be a librarian.
96. A good nights sleep!
97. Spending time with the humans in my life!
98. For the variety of skills I've acquired over the years.
99. To all the people who've helped me in my life; from standing up for me to helping me with daily chores, you make it worth waking up with a smile on my face.
100. To those days I remember how beautiful it is to be alive.
Wow! This took me a long time to write up ha-ha! What are you thankful for?
Happy Reading!