Hello beautiful people!
So…I haven't exactly finished all of the Chronicles of Narnia books (whoopsie). I had always meant to, but they yet again were lost in my collection of books to read. I've read a few and I've watched all the films, but this will hopefully push me to read the entire series.
Thank you Sydney for tagging me! Sydney, the owner of Fire and Rain Books, is truly remarkable! I've been very lucky to have known her for a while now, almost since I started Bookmark Your Thoughts. She's a sweetheart and a phenomenal blogger, one you should really connect with if you haven't already.
The creator of this book tag is Clémence @ Clemi's Bookish World. The source for the images can be viewed by clicking on the image.
NARNIA
A MAGICAL WORLD YOU WOULD LIKE TO VISIT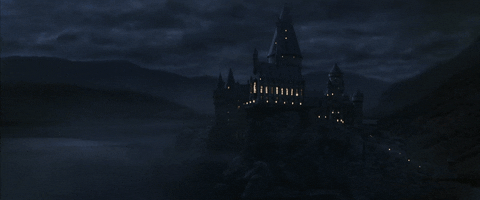 The magical realm in J.K. Rowling's Harry Potter series. I remember when I read the first novel and I so desperately wanted to receive my own Hogwarts letter, even though I knew the world wasn't real…*sigh*…
---
THE MAGICIAN'S NEPHEW
A BOOK YOU THINK IS UNDERRATED
The Supernaturalist by Eoin Colfer is such a fantastic novel, yet I find not many people have read it or even heard of the novel. It's been YEARS since I've read it, yet I still can't forget about the intriguing story and characters; it was one of those one day reads. The only downfall — WHERE'S THE SEQUEL!?
---
THE LION, THE WITCH, AND THE WARDROBE
A CLASSIC THAT YOU LOVE
A. A. Milne's Winnie-the-Pooh. When reading this book, I always get this great nostalgia of simpler days when my biggest concerns were daydreaming and finding my next big adventure in the great outdoors — I was a rather imaginative child.
---
THE HORSE AND HIS BOY
A BOOK YOU PICKED UP WITHOUT KNOWING WHAT IT WAS ABOUT
During one of my MANY adventures to Chapters, I found a hardcover novel in the "sale" section that looked relatively interesting. It's called The Summer of Chasing Mermaids by Sarah Ockler; I began reading it but had to stop, since it was too emotional for me at the time.
---
PRINCE CASPIAN
A SEQUEL THAT YOU LOVE
Visions by Kelley Armstrong was MUCH better than the first, and I really loved Omens. It was darker, more twisted, explained so much more about the plot, and the character development grew so much more.
---
THE VOYAGE OF THE DAWN TREADER
A QUEST YOU'D LIKE TO BE A PART OF
Oh, I most definitely would love to be apart of J.K. Rowling's world. I'll be honest here…after I read the first few books, I used to totally daydream that I was a main part of the story. Going on adventures with Harry, Ron, and Hermione always seemed like so much fun, and I loved the thought of finding a friendship as strong as theirs.
---
THE SILVER CHAIR
A BOOK YOU DIDN'T EXPECT TO LOVE
This was the book that came with the December 2017 OwlCrate Box. I thought it seemed cute and fun, but I actually didn't think I would come to love this novel. Not only was it an enjoyable read, but it's full of beautiful moments and amazing words of wisdom.
---
THE LAST BATTLE
A PERFECT END TO A SERIES YOU LOVE
The story of Futaba and Kou is incredibly sweet and heart-quenching. The two go through so much together, growing as a couple and friends and in their own individual way. As much as I wished there could've been more to the story, I think it ended in the perfect way.
---
THE PEVENSIES
A SIBLINGHOOD OR FRIENDSHIP YOU'D LOVE TO BE A PART OF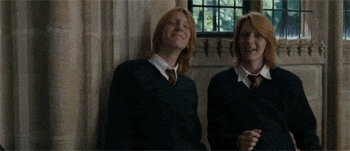 I'm sorry for the VERY Harry Potter themed post this time around, but I always wanted a family bond that the Weasley's have. They truly love one another, even during the rough and dark times. I love my family, don't get me wrong! It would just be fantastic to have such a LARGE family that has such a strong connection.
---
EUSTACE SCRUBB
A CHARACTER WHO GREW ON YOU
Gabriel from Kelley Armstrong's Cainsville series. At first, I couldn't stand him; he was rude and narcissistic and a jerk to Olivia. He eventually grew to be a respectful, courageous, and caring.
---
TUMNUS
YOUR FAVORITE MYSTICAL CREATURE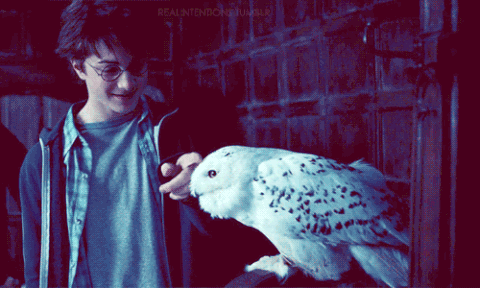 I have quite a few…but Hedwig always seems to come to mind. He may seem like a small role in the film and book Harry Potter franchise, but he's such a large part of Harry's development and a wonderfully kind creature. Funny enough, Mr. Tumnus is actually my second favourite!
---
CASPIAN
A CHARACTER WITH REGAL QUALITIES
Funny enough, I actually find King Peter Pevensie a character with regal qualities. Though he's far from perfect, he tries his best to be just and kind and courageous. When we falls, he gets back up strong than before. He tries his best…and that's what counts.
---
Reepicheep
A LoYAL CHARACTER
Hak from Akatsuki no Yona is as loyal as they come; when Yona goes through the darkest part of her life, Hak doesn't hesitate to defend her and believe in her. The stronger she grows, the more he respects and values her. Hak would LITERALLY take an arrow for her. Not only is he loyal to Yona, he's loyal to all those he cares for and loves.
---
TAG! YOU'RE IT!
bookishlyrebecca | theorangutanlibrarian | DG Book Blog | Books of Magic | A Quaintrelle In The City | Carries Book Reviews
As always, please feel free to participate in this tag if you haven't done so yet! I hope you all enjoyed the read!
Happy Reading!