"…with your itty-bitty…little bat…fangs."
---
Title: Dark Wine at Sunrise (A Hill Vampire Novel #2)
Author: Jenna Barwin
Goodreads: Link!
Genre / Themes: Fantasy | Paranormal | Paranormal Romance | Romance | Urban Fantasy
Point of View: Alternating Third Person
Publisher: Hidden Depths Publishing
Publication Date: 2018
Format: eBook; ARC
Pages: 447
Research scientist Cerissa Patel has only one desire: to feel her lover's fangs slip into her neck for the very first time. Once they become blood mates, no one can keep them apart.

But it's never that easy.

Cerissa's relationship with vampire Henry Bautista violates a centuries-old law, and the town council wants her banned from their secret community. If they have their way, she'll be separated from Henry forever.

As if that isn't enough, Henry is still in danger. The would-be assassin lies in a coma, and Cerissa is no closer to knowing who targeted Henry—or why.

To make matters worse, her own people forbid her from becoming a vampire's mate. They aren't sure what Henry's bite will do to her and want her focused on her original mission: tracking down the vampires behind a ruthless movement to enslave mortals.

Against these odds, Cerissa must find a way to bond with the man who holds her heart, and do so without paying the ultimate price – the loss of her wings forever…

Source: Goodreads
---
Thoughts
I received an ARC in exchange for an honest review; thank you for the opportunity to read and review this novel. This in no way sways my review or opinion of the novel. Due to this being a review of the sequel, this review may contain spoilers.
Back in the early months of 2017, author Jenna Barwin reached out and asked me to review the first novel in her supernatural adult literature series called Dark Wine at Midnight. I was ecstatic, being a new blogger and all, that an author would want my opinion on her novel. Balanced with a blend of sultry scenes and a grand mystery to solve, Dark Wine at Midnight was impossible to put down.
Afterwards, I became a member of Jenna Barwin's ARC Team, which presented me the great privilege of having an ARC of her grand sequel, Dark Wine at Sunrise. Breathtakingly seductive and intensely nerve-wracking, Dark Wine at Sunrise is a tremendous addition to the Hill Vampire series.
Story | Content
The novel starts almost immediately after the events of the prequel, revealing to readers the aftermath that came of those intense final chapters instantly. In comparison to it's predecessor, Dark Wine at Sunrise draws readers into a multitude of events occurring within and around the Sierra Escondida community. The killer(s) from the first novel are still unknown and creating havoc, a divide is brewing between the humans and the vampires due to invisible forces, the Lux grow impatient with Cerissa's lack of information retrieval and blindness to her original goals…and this is ALL happening as Cerissa and Henry face other trials as they begin advancing in their relationship.
…talk about a lot of mini plots, eh?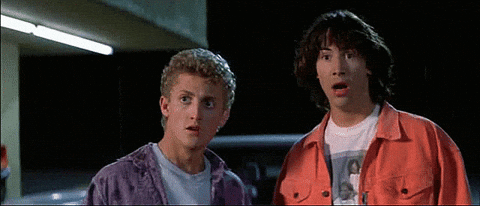 To my delight, Dark Wine at Sunrise provides readers with an abundance of answers than the first novel did. The revelations regarding the Lux in particular made the story much more enjoyable, for Barwin provides enough information to garner some idea of what they truly are without completely giving away all the answers. Of course, Barwin can't provide us answers to ALL of the secrets within the novel…but where would the fun in that be?
The "erotic" scenes were rather tasteful, providing enough heat throughout the story without driving away from the main plotline. Again, Barwin successfully curves the desires of the readers and makes them feel the desire that's portrayed by the characters — this includes both the sexual and non-sexual aspects of the book.
The content illustrated in Dark Wine at Sunrise is horrifically dark and heart-wrenching, yet full of electrifying passion and "weak-in-the-knees" sensuality.
Characters | Character Development
Between the first and second novel, the main and secondary characters remain primarily the same; there are few additions to the novel, which I found enjoyable since it allowed Barwin to focus more on the already known characters.
Dr. Cerissa Patel, our main heroine, grows far more rebellious and strong than she appears in the prequel. Willing to stand up for her morals even at the cost of her life, Cerissa takes further steps away from "obeying" and starts to "defy" those who confine her to one way of life. Though I love the strong and independent elements of her character, it was wonderful to see her more sensitive and emotional side as she begins to grow closer to Henry and creates stronger bonds with others in the community.
Henry Bautista's character seems to constantly be playing a game of tug-o-war; from progressive to possessive, Henry struggles between the ideals of the world he was raised in and that of the contemporary world. With Cerissa's aid, Henry gradually loosens the old ways and sees the beauty of a more equal society that allows those who have been historically silenced to finally have a voice. He's a rather unique character to focus on, since part of you wants to strangle him while the other wants to care for him.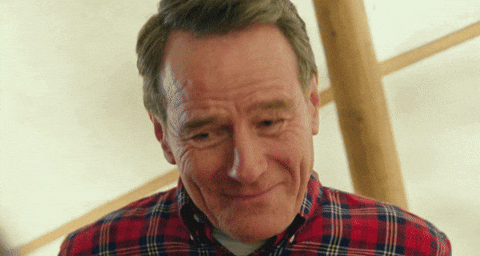 There are a number of other very enjoyable characters that have immense character development throughout the novel. If you are looking to read something that focuses not only on a multitude of plot lines but also characters WITHOUT going overboard, this may be the next best read for you.
Language
Barwin's tasteful and tactful writing style is what draws this novel home; from eerie and tense to seductive and alluring, Barwin has a knack for knowing how to balance all the different moods displayed in the story through her incredible eye on word choice and phrasing. The serious and more dangerous parts make you feel anxious, having this unstoppable need to finish the book to know the answers.
Where I find Barwin excels is the erotic parts of the novel — I never thought I'd see the day that I would be not only reviewing but praising an erotic writing style. Barwin uses playful and vivid imagery during these scenes, yet knows exactly what word choices make the story more passionate and utterly captivating. Rather than sounding "dirty" or "obscured", these scenes feel real and powerful and stunning. If you're a very vivid and emotional reader…I suggest reading these parts ALONE.
Overall
Barwin's Dark Wine at Sunrise is an extraordinary read that leaves readers the desire for more; the mix of mystery and action with a taste of playful yet steamy intimate scenes gives readers an array of moods and tones to explore throughout the novel. Though the first part of the novel was a tad slow, the slowness was a necessity and the rest of the novel made up for it. The sparks of truth revealed about Cerissa, Henry, and other characters connected to the vampire community will leave readers in awe. Is Barwin's Dark Wine at Sunrise on your 2018 TBR list?
Rating
Next Read Suggestions
Dark Wine at Sunrise (A Hill Vampire Novel #1) by Jenna Barwin
Omens (Cainsville #1) by Kelley Armstrong
City of Bones (The Mortal Instruments #1) by Cassandra Clare