"A thousand electric cars could run on how you feel when you know that the person you like likes you back. It feels incredible. Like it shouldn't be possible. Of all the happy coincidences to ever exist, it's one of the happiest."
A fast paced coming of age story, Mills' standalone novel displays an accurate representation of the ups and downs of high school. As Devon's rather mundane life goes a full 180 as her cousin moves in and her school life becomes more involved that she ever planned, she must learn to leave her comfort zone and see the world through more sets of eyes than just her own. A captivating story focusing on family and friendships and love, Mills' First & Then is a fun read for a large reading demographic that's sure to bring a smile on ones face.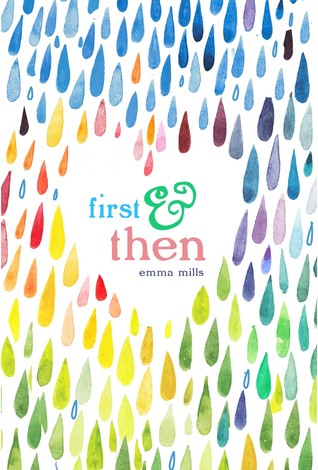 Title: First & Then
Author: Emma Mills
Goodreads: Link!
Genre / Themes: Coming of Age | Contemporary | Realistic Fiction | Romance
Point of View: First Person
Publisher: Square Fish; Reprint edition
Publication Date: 2016
Format: Paperback
Pages: 288
Devon Tennyson wouldn't change a thing. She's happy watching Friday night games from the bleachers, silently crushing on best friend Cas, and blissfully ignoring the future after high school. But the universe has other plans. It delivers Devon's cousin Foster, an unrepentant social outlier with a surprising talent for football, and the obnoxiously superior and maddeningly attractive star running back, Ezra, right where she doesn't want them – first into her P.E. class and then into every other aspect of her life.
Pride and Prejudice meets Friday Night Lights in this novel, a contemporary YA romance about love—for the unexpected boy, for a new brother, and for yourself. First & Then comes from Emma Mills, the YouTube vlogger and co-creator of the popular "life skills" channel, "How to Adult" which currently has over 160,000 subscribers.
Source: Goodreads
---
Apparently, I can't say that I don't like romance novels anymore, since that's my main reading selection as of late. This year, I read Emma Mills' Foolish Hearts…and I absolutely adored it! It's comical, easy to read, and full of really lovable characters. I KNEW I would want to read another one of her novels, which led me to First & Then.
The ratings regarding Mills' novel are rather controversial; some people ABSOLUTELY ADORED IT, whereas others COULD NOT STAND IT. With my experience, I fell somewhere in the middle…but more towards the "loved it" side.
I read some reviews from sources I will not mention, and I found some unsettling remarks towards this novel. To clear the air and remark upon these points, here are some notes I would like to share:
Yes…football is a large portion of the story…did you NOT see the part in the synopsis where it said "Pride and Prejudice meets Friday Night Lights"?
Devon can be a male and female name…so I don't find this a legit reason to dislike parts of the novel. I actually only know female "Devon's", so there you go.
Foster's past IS explained in the novel…on a number of occasions.
I don't like being harsh towards other reviews, hence why I'm not providing where I found these. However, I also don't like it when people review a novel and provide feedback that isn't accurate AND just seems like a silly reason to not like a novel. It's as though people didn't give the time of day to read the synopsis or even the novel, then made "negative" points that isn't correct or relevant.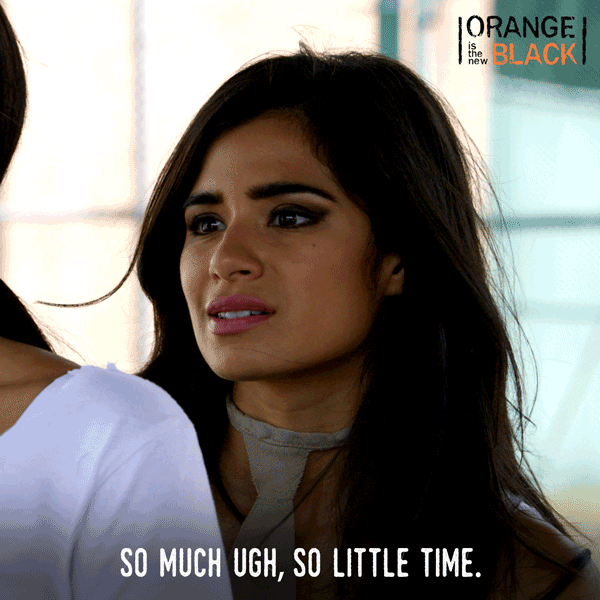 First & Then is a really enjoyable AND short read, if you're looking for something a little more laid back while still being an entertaining piece of literature.
---
Main protagonist = SO relatable
Devon Tennyson's literally the pinnacle of an "average high school girl" who's simply looking to move onto the next phase of her life. She doesn't aspire for much in life and isn't really involved in anything, simply enjoying time with her best friend Cas or reading…until she realizes that her lack of involvement has backfired on her chances on getting into the university of her dreams! All I could do was laugh at this…since my friends and I had the exact same "oh no" moment in our last years of high school.
Rather than having this "epic and naturally talented" main character, Mills brings us a normal girl who begins to learn that to achieve her goals and dreams, she has to escape from her safe place and explore the world.
Cute & slow paced romance
Rather than having this "instalove" shenanigans that keeps occurring in novels, Mills develops a slow and steady relationship between Devon and her love interest. For someone who's slow to start relationships such as myself, it makes it a lot easier to take the relationship seriously. The romance isn't HOT and HEAVY but rather sweet and gentle, which reflects those first moments of realizing what "falling for someone" means. It's cute and sincere, making you wish for something just as adorable.
Easy & fun language use
Again, this is another example of a piece of literature that's just a fun and simple read. There aren't a bunch of "hidden messages" and "deeper meanings" within the text…or if there is, you don't need to discover them to comprehend the story. The language is geared towards a younger demographic, but the story itself can still be enjoyed by a wide variety of age groups. It's a really fast paced read and flows smoothly, making it easy to finish Mills' novel in a days time.
Complex & diverse

CHARACTERS
If you're looking for a book that includes characters with some intense and "real" struggles to overcome, this may be for you. From teenage pregnancy to drinking and driving to underage drinking parties, Mills just FILLS this book to the MAX with complex characters. Again, I found this more realistic than some other book set in high school who don't acknowledge the complexity of the high school community.
The character development, which mainly concerns Devon and her cousin Foster, really astounded me. As much as I like her, Devon can be rather judgmental. Beyond her, there are other characters who "slut shame" and "gossip" constantly…so growth is needed. Devon gradually learns through the course of the novel how her thoughts and actions can have some really negative and hurtful consequences, providing her the opportunity to mature. My favourite element though is that not everyone "grows" per say…some people stay stationary or revert to previous bad habits, but this is an accurate representation of life.
Great emphasis on family
As much as this is a coming of age and romance novel, First & Then is also LARGELY a family novel. Mills focuses a great deal on family bond, but also the struggles that occur between family members when the trials are just too much. There's a major focus on Devon's relationship with her cousin Foster, who comes to live with the family after issues with his mom. This development, especially Devon becoming more loving and understanding towards Foster, encompasses most of the story…which I greatly enjoy. I thought I would get bored, but I actually LOVED their banter and connection, especially as Devon becomes more accepting and less judgmental.
---
Addressing too many issues!
A novel full of important issues and relevant topics to today's society is always my cup of tea. Unfortunately, Mills' First & Then missed the mark on this one. If you're going to write a novel with so many complex issues, you need to make the novel longer than 288 pages! Topics that are PRETTY BIG and IMPORTANT felt "small" and "insignificant" throughout this tale; it felt as though the author thought these would be interesting and then forgot she wrote about that issue earlier on in the novel. Story lines were left behind and important topics were left unresolved. The main story line was still well done, but the overall FEELING of the novel felt unfinished…as though something was "missing".
Ending Felt abrupt
This relates to the topic above, but the ending of the novel didn't "feel" like it was supposed to end. I didn't have that CLOSURE or sense of COMPLETION when I reached the last chapter. It was hasty and incomplete, making me feel a little disappointed that the characters didn't have a proper send off at the end of the story.
More romance?
I never thought I'd see the day where I would request MORE ROMANCE…what is the world coming to? Seriously though, Devon's romantic endeavor with a certain someone is sweet and touching…but there wasn't enough of it in my personal opinion. The growth was minimal between them until the VERY end…which just made me REAL flustered.
---
Mills' First & Then is a truly adorable and witty story about family, romance, personal growth, and future endeavors. Though parts of the story felt "unfinished" and the ending was unexpectedly sudden, the characters and cuteness of the story makes up for these areas. It truly is a fun and light read, perfect for a warm summer day out on the balcony or hidden in an air conditioned house. If you are looking for a quirky romance with some sports and current issues in the mix, First & Then may be the perfect next read for you!