Hello beautiful people!
LaRonda @ Flying Paperbacks nominated me for the Mystery Blogger Award, to which I'm VERY grateful for…thank you love! Flying Paperbacks is a beautiful blog…LaRonda does a phenomenal job with reviews, bookish posts, and being in touch with those in the book blogging community. It's a very cute and minimalist style looking blog…which I am IN LOVE WITH! So please go and visit LaRonda's blog!
WHAT IS THE MYSTERY BLOGGER AWARD?
"Mystery Blogger Aware" is an award for amazing bloggers with ingenious posts. Their blog not only captivates; it inspires and motivates. They are one of the best our there, and they deserve every recognition they get. This award if also for bloggers who find fun and inspiration in blogging; and they do it with so much love and passion.

– Maggie @ Okoto Enigma
You should check out Maggie's blog here, who is the creator of the Mystery Blogger Award!
THE RULES
Put the award logo/image on your blog.
Thank whoever nominated you and provide a link to their blog.
Mention the creator of the award and provide a link as well.
Tell your readers 3 things about yourself.
You nominate 10 to 20 people.
Notify your nominees (ping-back system peeps).
Ask your nominees any 5 questions of your choice, specifically with one weird or funny question.
Share a link to your best post(s).
---
THE FACTS
One. Tip-toe monkey walker
When I first began to walk, I apparently walked on my toes and raised my arms high above my head…this is where my nickname "little monkey" came from…and the fact that I was apparently a hairy baby…thank the LORD that didn't stay as I grew older. To this day, my dad gets at me for walking on my toes…I should've taken ballet.
Two. Clowns are the plague
So…I have an obnoxious fear of clowns…people think it's funny, but it TOTALLY isn't. My colleagues remember how I "jumped 10 feet in the air and bolted to work when I saw a meshed faced clown". Point One…I obviously didn't jump that high. Point Two…there were NO festivals going on, so why in the world was there a clown walking around!? I apparently liked clowns as a kid…I learned better as I grew older.
Three. Yoga is life
I was definitely that "overweight-gamer-girl-who-ate-way-too-much-crap-and-didn't-take-care-of-herself" teenager. It was really hard, especially because I just couldn't find any form of fitness that was fun. Then…I found yoga…and my goals are to be this epic yogi and show off my skills wherever I go! It's both a mentally and physically demanding form of fitness and way of life…and I'm so glad I found it.
THE QUESTIONS
One. What is the saddest book you've ever read?
It's a mix-up between "No Telephone to Heaven" and "The Little Prince"…don't make me choose, because I can't ha-ha.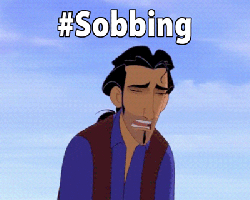 TWO. If you could replace one character in any book with yourself, who would it be and why?
This is a REALLY good question…I have no idea ha-ha! I feel like this is cheating…but I would love to just be placed in the Harry Potter series. Instead of it being the trio…it would be the quartet! I used to TOTALLY pretend I was part of the adventures ha-ha.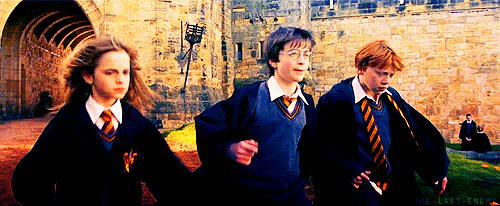 THREE. Book to movie adaptation…thoughts? WHich one is your favourite?
I tend to REALLY not like book to film adaptations – they always miss way too much content (and it's ALWAYS the GOOD STUFF) and I never feel as satisfied. I did enjoy "The Outsider" and "The Lion, the Witch, and the Wardrobe" though!
FOUR. How photogenic is your pet (if you have one…if you don't, then how colourful is your bookshelf)?
When the puppies stay still, they are SUPER photogenic…however, this is a RARE occasion…they just tend to lick my phone when I try to take a photo of them ha-ha!
FIVE. Sci-Fi or Fantasy?
Fantasy…100% Fantasy. I've always wanted to get more into Sci-Fi. Funny enough, I prefer Fantasy in novel form and Sci-Fi in film form…don't ask why, because I have no idea.

---
TAG! YOU'VE  BEEN NOMINATED!
Books of Magic | Hot Shot Headlines | The Paperback Piano | Inside My Library Mind | KookBookery | cadeunderbooks | Too Much of a Booknerd | meltotheany | Sprinkles of Dreams | The Orangutan Librarian
So…I'm in love with LaRonda's questions, so I'm reusing hers! #cheatingatlife
As always, please feel free to participate in this tag if you haven't done so yet! I hope you all enjoyed the post!