Hello beautiful people!
This weeks Top 5 Wednesday is a freebie! Since I didn't do the August 8th post on time, I'm going to do that one: Books You Liked with Tropes You Usually Hate. Simply put, "pick some of your most hated tropes and discuss books (or other media) that actually handled that trope well". Mind you, some of these I don't mind…but most books can't do them well, whereas the ones listed below do!
Five. Enemies to Lovers

The reason why this trope TYPICALLY doesn't work is because I can't get over what one of the individuals did…it just seems UNREALISTIC for the two to get together. However, Young's Sky in the Deep does a miraculous job at this! The relationship isn't perfect and it takes a while for the two to trust one another, but the reasons they were enemies at the beginning and the reason they are able to put this aside afterwards makes sense.
---
Four. The Chosen One
The whole "chosen one" thing gets on my last nerve; I also don't really believe in fate or destiny, so it makes it really hard for me to be convinced that ONE person is the chosen one because destiny says so. Nevertheless, Rowling's Harry Potter series is one of the FEW exceptions. Harry's character slowly growing throughout the series and coming to terms with his destiny to be the Chosen One is simply grand. I don't know how to explain it…it just works. I think it's also the fact that even though this is his fate, he alters it in some ways…making the "chosen one" trope more believable.
---
Three. Average Joe/Plain Jane to Hero/Heroine
Collins' is a genius when it comes to the "plain Jane turns heroine" trope with her series The Hunger Games. Katniss Everdeen, the girl on fire, is such a badass in this story. She's not necessarily plain in the beginning, since she has a witty yet monotone like personality with epic hunting skills. Nevertheless, she's not "important" in the grand scheme of things. What's great is that Katniss did her "ultimate defiance" action out of survival, not for the good of mankind. She doesn't decide to go rogue until later on in the series, making her move to heroine that much more spectacular and real.
---
Two. Enemies to Friends
I became slightly obsessed with Emma Mills this year, and for good reason! Her writing is just grand; the stories aren't over-the-top, making the plot realistic and easier to connect with. Claudia and Iris' journey from enemies to friends is extroadinary. Foolish Hearts is a wonderful book when it comes to expressing the bond of friendship and how just getting out of your comfort zone can lead to great experiences…including friendships with the most unlikely of people.
---
One. Love Triangle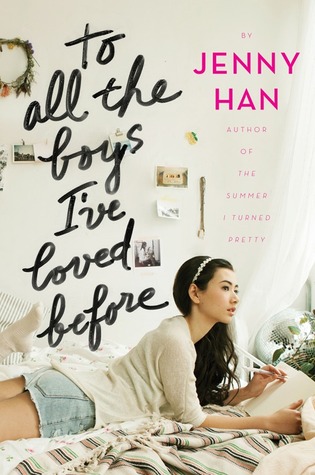 Okay…I HATE love triangles…they're utterly annoying and a complete waste of precious plot time in novels. The first sign of this happening in a novel, I tend to move that sucker to my DNF list. Jenny Han's To All the Boys I've Loved Before is probably the ONE exception where it didn't bother me; if anything, the love triangle boosted the story. Sure, there were times I got flustered; however, Han just knows how to work that love triangle magic!

What about you guys? What tropes do you dislike yet find the EXCEPTIONS for in your favourite books?
As always, Happy Reading!