Hello beautiful people!
Another epic tag, which I was tagged by none other than the flippin' phenomenal and fantastic Laura Beth @ Hot Shot Headlines; you always tag me in such fun filled tags…I love it! Thanks darlin'!
THE RULES
Thank the Selector.
Post 2 quotes for the dedicated Topic of the Day.
Select 3 bloggers to take part in '3.2.1 Quote Me!'
Note: Although this is the topic for today there is no specific deadline to it, meaning you can answer as and when.
---
Topic: Food, Glorious Food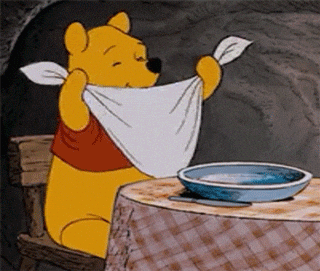 Quotes
"People who love to eat are always the best people." – Julia Child
"If more of us valued food and cheer and song above hoarded gold, it would be a merrier world." – J.R.R. Tolkien
---
Tag! You're It!
bookwormmuse | The Bibliophagist | Literary Jen
As always, please feel free to participate in this tag if you haven't done so yet! I hope you all enjoyed the post!