Hello beautiful people!
Jess @ beaucoupbooks created a book tag called "BTS: Love Yourself Book Tag". After commenting on it, she mentioned I should give it a go…so here I am! By the way…Jess's blog is wonderful! It's so organized, clean, and full of valuable information; she's a sweetheart to boot!
I'm not gonna lie…I had no idea what BTS meant; for everyone else, it's a South Korean boy band…I miss the days when boy and girl groups were more popular! I totally listened to them while working on this…they're quite good! If you want to have a listen, check out their YouTube channel!
All images are taken from Goodreads unless otherwise stated below the image.
The Rules
Tag/pingback @beaucoupbooks in your post so I can see!
Feel free to use the graphics on Jess's page.
Tag at least one other person to do this tag but really, you don't need to be tagged to do this post, anyone can.
Pingback the person who tagged you so they can see the post (I added this one).
---
DNA
The novel that started your love for books

Whenever I think back on books that I enjoyed as a child, the FIRST one I think of is Munsch's The Paper Bag Princess. This might not be the actual book that started reading for me, but it's the only one I can recall ha-ha.
---
Mic Drop
A popular novel that deserves the hype
I didn't end up reading this book until the summer of 2017…but I wish I had read it sooner! Harper Lee's To Kill a Mockingbird is absolutely legendary; there's a reason that this book continues to be studied and remains a top seller.
---
Fake Love
A book or character you used to love but now dislike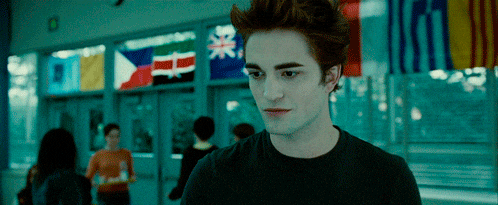 Hmm…people are either going to really like my thought or think I'm crazy. When I first read Stephanie Meyer's Twilight, I really liked Edward Cullen; not only was he portrayed as super dreamy, but he would do anything to protect Bella…what's not to love? When I look back now, all I see is a very unhealthy relationship and a man who acts way too possessive. He toys with Bella's emotions in New Moon and just acts way too sketch.
---
Let Go
A book series you were sad to see end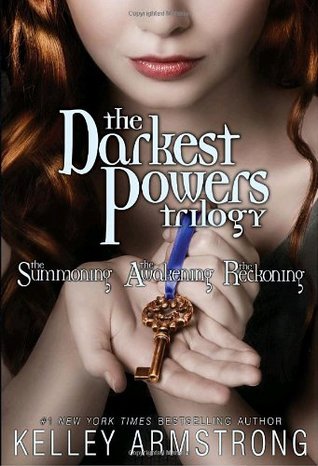 I absolutely adored Kelley Armstrong's Darkest Powers trilogy…I really didn't want to see it end. Though the ending was still good, there was so much of me that wanted to see more adventures with Armstrong's brilliant cast of epic and badass characters. WHY DID IT HAVE TO END?!
---
Serendipity
A book or character that makes you feel warm and happy
Inside My Library Mind (an epic blogger…go see her page…) and I were talking about our recent (ish) love for Emma Mills' novels – they just make me so happy!! There's a touch of everything in her stories, without getting too over the top. Though the books have some serious topics, you always feel happy and content by the end. Foolish Hearts is my favourite novel by her so far, but I plan to continue reading more by Mills!
---
Euphoria
A novel that makes you feel nostalgic
Not only have I always been a HUGE fan of Dr. Seuss, but reading his novels over again reminds of the fun and simple days as a child. My brother and I used to watch the movie versions of these as kids – they were literally a flip through of the book but in video format with very little animation happening. Oh, the Places You'll Go! was the definitely the one we watched the most. It always put a smile on my face when I think back on that – those memories are such precious moments from my past with my family.
---
Singularity
A book or character that helped you through a bad time in your life
Let me be clear that my life wasn't horrendous or that traumatic growing up; however, it wasn't very easy either. I grew up in an area where crime is higher than average, where partying and experimenting with drugs was normal as a very young age…but that was never for me. Like Ponyboy Curtis from S.E. Hinton's The Outsiders, my interests were books and daydreaming…this made picking on me VERY easy ha-ha. Normally, I was okay with this; but when a close friend passed away in my early teens, I was a mess.
Re-reading this novel at that time reminded me that I can move forward – it doesn't mean I will forget the scary times or the sad moments, but those thoughts will slowly lessen.
---
Epiphany
A book or character that made you realize something major about yourself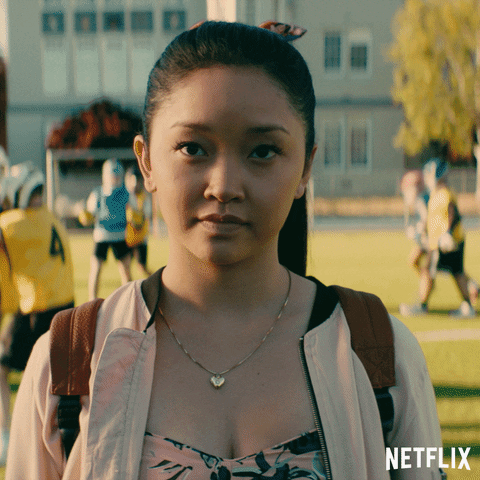 In Jenny Han's To All the Boys I've Loved Before series, I truly connected with Lara Jean; rather than hanging out with friends and experiencing new things, I've always been content staying home and reading a good book. I'm much better now…but I was TOTALLY a Lara Jean in high school.
Somewhere near the end of the novel, Lara Jean is told the following: "You'd rather make up a fantasy version of somebody in your head than be with a real person." I've never really needed someone to make me happy, but I do miss a companion…however, I ALWAYS make excuses when it comes to dating and trying something serious for once. I love the IDEA of love, but I have a really hard time actually giving it a shot. That quote was like a huge SMACK to the face. My feelings won't change overnight, but recognizing the issue is always a good start.
---
TAG! YOU'RE IT!
Inside My Library Mind | The Night Is Dark And Full Of Books | Tsundoku Girl