So…I'm pretty sure Laura Beth and I are playing "book tags" tag right now ha-ha! Thank you love for yet another awesome book tag you've tagged me in (…goodness…how many times can one type "tag" in a sentence?!)! As you all probably know by now, Hot Shot Headlines is one of my favourite blogs: it's fun, full of unique posts (not just book reviews), and the owner has such a beautiful soul.
All images are taken from Goodreads unless otherwise stated below the image.
MY JAM
A song you have to listen to no matter how many times you've heard it and a book that you'll never get sick of
Song: Start of Time by Gabrielle Aplin. This song is one of the most beautiful pieces of musical art I've ever heard. I honestly could listen to this song every day (which I basically do) and never grow tired of it.
Book: The Darkest Powers trilogy by Kelley Armstrong. I STILL re-read this book every year…and I read this back in high school. I just love the story, the characters, how Armstrong added side stories you can read online…it's just an amazing series.
---
THROWBACK
A song that reminds you of the cringiest time in your life and a book you read that you wouldn't like now
Song: Barbie Girl by Aqua…I love them, but that song was just AWFUL!
Book: House of Night series by P. C. Cast. I actually tried re-reading it since I never finished the series…I don't know how I used to love this series.
---
REPLAY
A recent song that you have on repeat and a recent favourite book
Song: Hooked by Dylan Scott…oh yes, my inner country girl is coming out. I'm pretty picky when it comes to country, but sometimes…the songs just make you SO HAPPY! Like seriously, this upbeat tone and "sexy" lyrics…I just love it.
Book: Sky in the Deep by Adrienne Young!! I honestly can't get over this book…I really wish there was a sequel, though I'm also glad Young left it alone and didn't go overboard like some authors.
---
GETS ME
A song that is literally me and a book that is me in book form
Song: So Much More Than This by Grace VanderWaal. That desire to just tune out the world and listen to my tunes, the lack of friends until I was much older, the desire to just live in the now on this Earth…sums me up. We both had some people try to enter our lives after we "changed" (her fame…me other things), but we both found people who truly appreciate us.
Book: Adulthood is a Myth by Sarah Andersen!! Yup…that's me in book form. From the overthinking nonsense to the social awkwardness, I LITERALLY am the main character of this book ha-ha!
---
WUT
A weird song that you liked anyways and a unique book that stuck out to you for some reason
Song: Gangnam Style by Psy. I have to agree with Laura Beth…this song is flippin' phenomenal! I just think it's so fun…it's weird…but in a good way.
Book: The Yellow Wallpaper by Charlotte Gilman. It's a short story, but MAN is it good! It's just a dark and twisted piece of literature that poetically describes a woman's fall into madness…the LANGUAGE!! I honestly can't express how well done this short story is.
---
LET'S GO
Pick your best pump up song and a book that inspires you
Song: Love Myself by Hailee Steinfeld is that song that literally makes me feel on top of the world. I always get asked the following: "Do you have a boyfriend? Are you seeing anyone? How are you still single?" I don't know…because I'm picky as f**k and I don't need a man to complete me? Hailee's song reminds me that I need to learn to love myself and know that there's nothing wrong with being single and doing your own thing.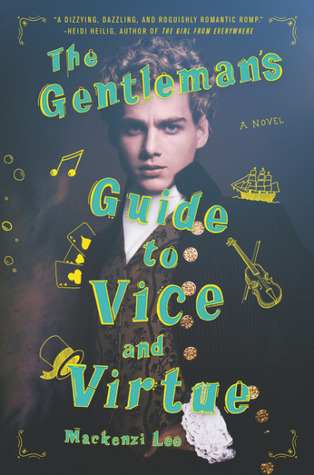 Book: The Gentleman's Guide to Vice and Virtue by Mackenzi Lee. Monty is NOT that naturally courageous and heroic protagonist we're used to reading about; he's a nervous wreck, is always getting into trouble, and doesn't like confrontation. But what I LOVE is that he slowly learns to be brave, even when he's absolutely terrified. It was one of the first times a character felt relatable…he isn't naturally selfless per say, but he learns to conquer his fears in order to become selfless and gains a lot of insight.
---
CHILL
Your best chill or relaxing song and a book you'd curl up with on a rainy day
Song: Home by Gabrielle Aplin. If you haven't noticed yet…I have a slight obsession with Gabrielle Aplin ha-ha! This song just makes me happy, making me realize home is more than just a place.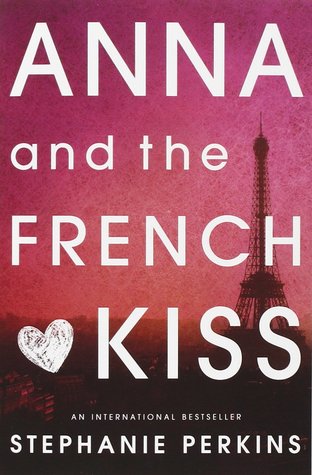 Book: Anna and the French Kiss by Stephanie Perkins. Though I had some concerning opinions about this book, it was a fairly fun read…and sometimes, I'm just in a desperate need for a REALLY sappy love story…especially on rainy days…no idea why.
---
ADDICTING
A guilty pleasure song and a light, trashy read you can't help but love
Song: Part of that World in Disney's The Little Mermaid and I'll Make a Man Out of You in Disney's Mulan and I Am Moana in Disney's Moana … and basically anything from any Disney film!
Book: See Me by Nicholas Sparks…yes…I was rather ashamed to admit that not only did I read a Sparks love story, but that I actually really liked it. I haven't read anything else by Sparks, but I may give it a go. I don't know if I consider his works "trashy" though…
---
NOSTALGIA
A throwback song you look back on fondly and a book you read and loved when you were young
Song: Old Time Rock and Roll by Bob Seger. Okay…the reason for this is that my grandma used to play this while she was babysitting my brother and I. We would dance around the house, going a little nutty with some air guitar and gosh knows what else. I always loved going to grandma's house, so this song always bring a smile to my face.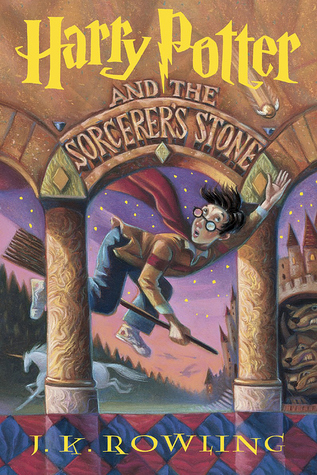 Book: As always, I will always choose the Harry Potter series by J.K. Rowling. It was my first LARGE book series to read…and seriously, what world compares to this?!
---
TAG! YOU'RE IT!
Sprinkles of Dreams | GraceBought | DG Book Blog
And, of course, anyone else who would like to partake in this tag!