Hello beautiful people!
Kelly @ Another Book in the Wall recently created her own book blog tag called The High School Stereotypes Book Tag. Always wanting to create my own book blog tag, Kelly has inspired me to give it a go!
The tag is called The Logophile Book Tag. A logophile is "a lover of words". Since I'm truly fascinated with the concept of language and words, this seemed fairly appropriate. All the questions below are based off of remarkable yet seldomly used expressions or terms.

All images are taken from Goodreads unless otherwise stated below the image.
The Rules
Thank the person who tagged you (you can skip me ha-ha)
Pingback Bookmark Your Thoughts' original post so I can see your lovely answers!
Pingback the person who tagged you so they can see the post.
Bonus: If you wish to, tag at least three people to do this tag.
---
Effulgent | Brilliantly radiant
A book with a beautiful cover
I haven't read either of these, but I've been eyeing them simply based on how beautiful they are. I tend to gear towards nature or starry night covers.
---
Metanoia | The journey of changing one's mind, heart, self, or way of life
A character who goes through a major transformation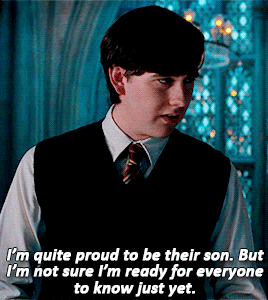 Even though J.K. Rowling's Harry Potter series is focused on Harry's growth (obviously), Neville Longbottom's character grows immensely. From the boy who always ended up having SOMETHING happening to him to the strong and courageous warrior be grew to be, Neville is by far one of the most transformed characters in Harry Potter.
---
Sockdolager | Decisive retort; mic drop
A character who always has a good comeback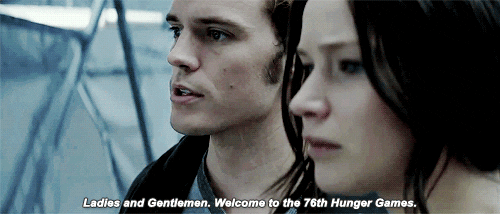 Everyone, may I introduce you to Finnick Odair, a witty and sarcastic warrior who just happens to know EXACTLY what to say in EVERY situation possible. In both the books and the films, he's definitely one of my favourite charaters simply due his ability to have the most impeccable comebacks ever.
---
Sesquipedalian | Containing many syllables; long winded
The longest book you've read
Apparently, J.K. Rowling's Harry Potter and the Order of the Phoenix is STILL the longest book by page number I have read…which is 870 pages in case anyone was wondering. It definitely didn't feel that long…
---
Ephemeral | Lasting for a very short time
The shortest book you've read
I could include short stories, but they tend to be part of a collection and I've read WAY too many in order to figure that one out. With that being said, I'm fairly certain I'd Rather Be Reading is the shortest book by page number (96 pages) that I've read…especially since it's mainly photos.
---
Serenity | The state of being calm, peaceful, and untroubled
A book that makes you feel calm and happy
Ao Haru Ride is an incredibly adorable and powerful manga that makes me feel all warm and fuzzy inside. Even though there are sad parts and sensitive topics, the overall story very sweet; I'm a sucker for a story with a loving ending where the characters all end up happy. To be honest, a lot of coming of age / slice of life mangas make me feel this way.
---
Oblivion | The state of being unaware of what's happening around you
A novel with a complex plot
I read this book SO long ago, and I still can't get over the complexity and depth of the plot in Colfer's novel. A dystopian world full of hidden agendas and creatures only a few can see, it's extremely difficult to put this book down.
---
Rantipole | To be wild and reckless
A reckless character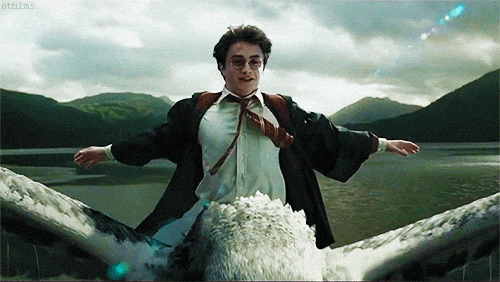 Oh Harry…such a reckless lad. Harry Potter has to be one of the MOST reckless characters I've ever read about in a fiction novel. Though it's for good reasons, Harry on a number of occasions acts before he thinks, getting himself into pretty bad situations. Even Professor Lupin gets at him for being reckless in The Chamber of Secrets. But the series wouldn't be as great if he was a cautious character.
---
Nefarious | Wicked, villainous, despicable
Your favourite villain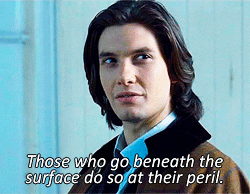 What's interesting about Oscar Wilde's The Picture of Dorian Gray is that the villain isn't really a person but a character trait. Vanity is the true villain in this story, which ends up being Dorian Gray's biggest foe.
---
Ineffable | Too great to be expressed in words
Your favourite book or book series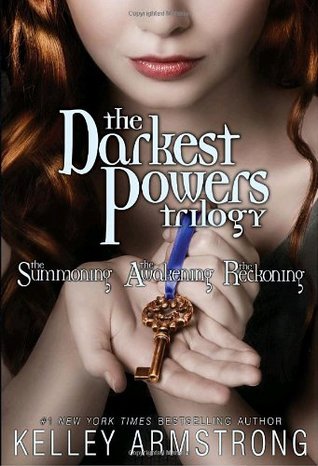 Since I first read The Summoning back in high school, I've never lost my love and hype for this series. It's such an amazing story with really in-depth characters. I could honestly read a 10 book series on these characters alone – which I wish Armstrong did ha-ha! It's because of this series that my love for the paranormal and supernatural blossomed even more so.
---
Trouvaille | Something lovely discovered by chance
A book you didn't expect to love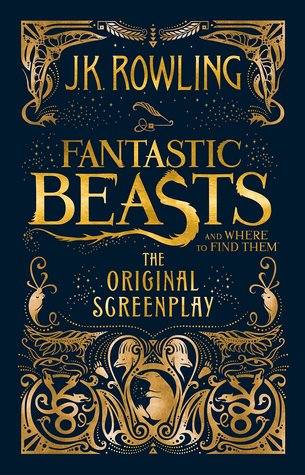 After reading Harry Potter and the Cursed Child, my eagerness to read this dwindled. Unlike the rest of the population, I really didn't care for it. However, I was thoroughly surprised by my great joy for Fantastic Beasts. It's an interesting story that provides a great back story to the Harry Potter series.
---
Nostalgia | A wistful desire to return in thought to a former time in one's life
A book or character that makes you feel nostalgic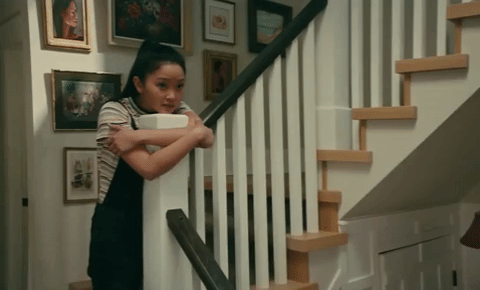 Lara Jean's my twin in literature form. Though I don't necessarily miss high school, I miss the days where my life focused on my next big book read and my long walks where I daydreamed of belonging to worlds that I read about.  I resonate a lot with Lara Jean, making To All the Boys I've Loved Before trilogy a really fun reading experience.
---
TAG! YOU'RE IT!
Inside My Library Mind | The Night Is Dark And Full Of Books | Tsundoku Girl | meltotheany | Bookishly Rebecca | No Reads Too Great | My Midnight Musing | Hot Shot Headlines | Page to Page | Book Bastion | BookBum | Another Book in the Wall | Thrifty Bibliophile | Book Princess Reviews | A Book. A Thought. | Sprinkles of Dreams