Hello beautiful people!
Once again Kelly…we SERIOUSLY are playing "tag" with book tags ha-ha! Honestly though, I love it! For those of you who haven't gone over to Kelly's blog Another Book in the Wall, you're truly missing out. So please, go over and see her website.
I love Greek Mythology, making this a super exciting tag to try out! Let's give it a whirl!
All images are taken from Goodreads unless otherwise stated below the image.
Zeus | The King & Sky God
Favourite book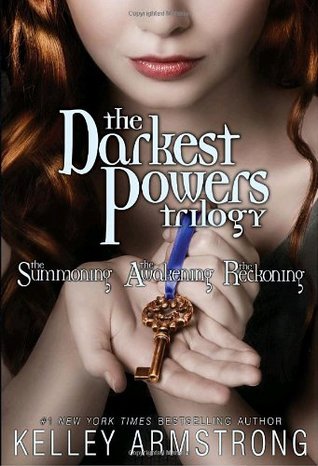 The Darkest Powers trilogy by Kelley Armstrong, for it's both a fast read and an intriguing story!
---
Poseidon | God of the Ocean
A book that drowned you in feels
The Outsiders by S.E. Hinton – I truly felt for Ponyboy, being able to relate to a lot of events he went through and emotions he had to go through during his teenage years.
---
Hades | God of the Underworld
A book with a dark/OMINOUS plot
Spiral: The Bonds of Reasoning by Kyo Shirodaira – the manga is such a grand series with a great amount of dark content and insane plot twists.
---
Hera | The Goddess of Family & Marriage
Cutest fictional couple
Forever and always, Monty and Percy from Mackenzi Lee's The Gentleman's Guide to Vice and Virtue.
---
Athena | Goddess of Wisdom
Favourite intelligent character
I swear…this answer will never change. Hermione Granger from J.K. Rowling's Harry Potter series.
---
Gaea | Mother Earth Goddess
Series with the best world building
There are a number of book series with great world building, but J.R.R. Tolkien's The Lord of the Rings and entire Middle Earth collection is completely mind-blowing.
---
Aphrodite | Goddess of Love & Beauty
A beautiful cover
Norse Mythology by Neil Gaiman was definitely a compulsive "pretty book cover" buy…but I'm sure it will also be a wonderful read all the same!
---
Ares | God of War & Battle
Most violent book you've read
I'm not quite sure what the "most" is, but I have to agree with Kelly that Suzanne Collins' The Hunger Games trilogy has quite a gruesome and violent plot.
---
Hephaestus | God of Blacksmiths & Flame
A SCORCHING hot and swoon worthy character
I feel as though many people won't agree with me, but Gabriel Walsh from Kelley Armstrong's Cainsville series is just…there aren't words. Apparently…my type is the broody and mysterious guys…go figure.
---
Artemis | Goddess of the Hunt
A heroine who doesn't need a man to save her
Olivia Taylor Jones – another character from Kelley Armstrong's Cainsville series. She LITERALLY doesn't need a man to save her, knowing how to solve mysteries and fight like a total bawler.
---
Apollo | God of Music, Light, & Healing
A sequel that redeemed its series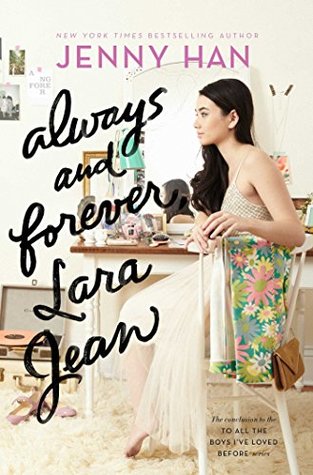 Jenny Han's series was a joyous read but Always and Forever, Lara Jean truly made this series spectacular in my eyes.
---
Hermes | God of Messages, Travelers, & Thieves
Book with the best message
There are a NUMBER of books that fit here, but I'm going to go with The Little Prince by Antoine de Saint-Exupéry; to this day, this book makes me so emotional and it truly has some of the most memorable quotes.
---
Hestia | Goddess of Hearth & Home
A comfort book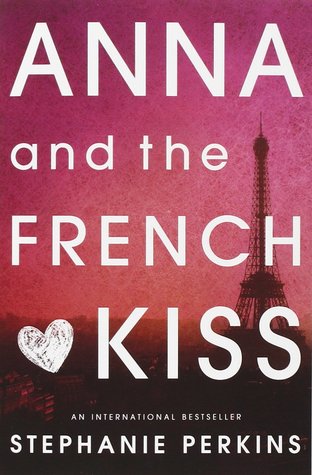 Though I had some mixed feelings about this book, it's hard to deny that Stephanie Perkins' Anna and the French Kiss series isn't a wonderful "let-me-get-comfy-and-read-and-feel-better-about-the-world" read.
---
Demeter | Goddess of Agriculture
Favourite bookish setting
I also love The Shire or Hobbiton, but I think I'm going to have to go with Rivendell…all the trees!!!
---
Dionysus | God of Wine & Feasting
Most anticipated 2018 release
Mackenzi Lee's The Lady's Guide to Petticoats and Piracy! I need more and more Montague sibling books please!
---
Hecate | Goddess of Crossroads & Magic
Favourite magical read
It will ALWAYS be J.K. Rowling's Harry Potter series, especially Harry Potter and the Philosopher's Stone since that's what started it all. Oh the nostalgia…
---
Nemesis | God of Revenge
Favourite revenge story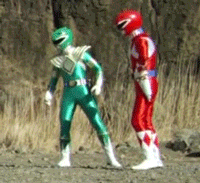 ---
TAG! YOU'RE IT!
Lit Lemon | Des' Random Thoughts | Wonder Bookworm