"Everyone has heard stories of women like us—cautionary tales, morality plays, warnings of what will befall you if you are a girl too wild for the world, a girl who asks too many questions or wants too much. If you set off into the world alone. Everyone has heard stories of women like us, and now we will make more of them."
In this highly anticipated sequel in the Montague Sibling series, Mackenzi Lee's  The Lady's Guide to Petticoats and Piracy provides thorough entertainment and grand adventures for a wide range of readers to enjoy. Trying to make a name for herself in a male dominated period, Felicity Montague begins her own story with unimaginable mysteries and despicable villains. But with her two wonderful companions, nothing will stand in her way of truth and triumph!
Title: The Lady's Guide to Petticoats and Piracy (Montague Siblings #2)
Author: Mackenzi Lee
Goodreads: Link!
Genre / Themes: Adventure | Fantasy | Historical Fiction | LGBTQIA+
Point of View: First Person
Publisher: Katherine Tegen Books
Publication Date: 2018
Format: Hardcover
Pages: 450
A year after an accidentally whirlwind grand tour with her brother Monty, Felicity Montague has returned to England with two goals in mind—avoid the marriage proposal of a lovestruck suitor from Edinburgh and enroll in medical school. However, her intellect and passion will never be enough in the eyes of the administrators, who see men as the sole guardians of science.
But then a window of opportunity opens—a doctor she idolizes is marrying an old friend of hers in Germany. Felicity believes if she could meet this man he could change her future, but she has no money of her own to make the trip. Luckily, a mysterious young woman is willing to pay Felicity's way, so long as she's allowed to travel with Felicity disguised as her maid.
In spite of her suspicions, Felicity agrees, but once the girl's true motives are revealed, Felicity becomes part of a perilous quest that leads them from the German countryside to the promenades of Zurich to secrets lurking beneath the Atlantic.
Source: Goodreads
---
After reading The Gentleman's Guide to Vice and Virtue, I could NOT get my hands on this book quick enough — though I'm sad to say I missed out on the chance to receive The Gentleman's Guide to Getting Lucky … no, I'm not upset by this …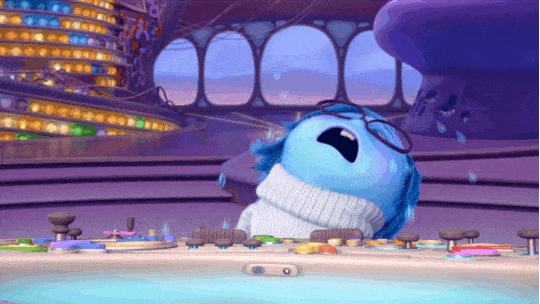 … moving on …
As much as I fell IN LOVE with its predecessor, The Lady's Guide to Petticoats and Piracy was just not as enjoyable. I read the first book in one day, to which I then re-read it the following day. However, the sequel took me almost 3 weeks to finish … ugh, some of you are TOTALLY going to GASP now.
Even with some minor setbacks, I did find Felicity's story to be absolutely terrific in so many ways; I was always curious what reading from her point of view would be like; just so you know, it's bloody-well wonderful! And with the addition of some new characters and discovery of new places, I managed to sink my teeth back into this novel and feel fairly satisfied by the end.
CONTENT & TRIGGER WARNING: This book contains abuse (mental and physical), animal cruelty (VERY minor), self-harm via drug abuse, death and dying, sexism, and violence.
---
The addition of some new characters to follow Felicity on her escapades really brought the story together. Though I truly missed the trio from book one, the addition of Johanna and Sim was one of the MAIN reasons I kept going back to the book. We have Felicity the book worm, Johanna the feminine young lady, and Sim the brute pirate. But you want to know the great thing? Lee's book demonstrates how there's absolutely NOTHING wrong with classifying as one of these stereotypes. Furthermore, you aren't bound by them — you have the ability to be MORE than that. Even though Johanna's rather feminine, that doesn't mean she isn't intellectual. And though Sim has a strong exterior, that doesn't mean she doesn't feel emotions such as desire and compassion. And even though Felicity's asexual, doesn't mean she doesn't feel love towards others. Talk about not judging a book by its cover …
This strong sense of breaking the boundaries also introduced a great deal of women empowerment. Here we have THREE women who go off on an adventure, making names for themselves in a very male dominated time period. Women are unable to work in certain fields of study, are forced into arranged marriages, are seen as unreliable commanders … all because of their sex … good grief! Lee illustrates these hardships through the eyes of the three female leads without overshadowing the plot and allowing for the women to have character growth while remaining historically accurate. Furthermore, the trio show readers that even though males are allowed to join them on their quests … they aren't NEEDED, for women are quite capable of taking care of themselves.
The historical accuracy is, yet again, on point! Like the prequel, Lee takes careful precautions in maintaining as much historical accuracy as possible … though there ARE sometimes where she HAS to go against it … it IS a fantasy, after all. From the attire of the characters to the settings of all the locations, Lee hits the mark on it all. This historical accuracy also demonstrated Felicity's struggle to fit into society … especially as she's referenced multiple times to having hysteria … trying NOT to roll my eyes. This attention to the societal norms and laws of the time period is also what made following Felicity's desire to fight it all so much more satisfying.
What really made my heart swoon was bringing back some of the favourites from book one! Obviously, Monty and Percy making multiple appearances just slayed me! I love these two, especially how they slowly but surely bring about a bit more of that adorable loving side of Felicity out (… but not too much). But there are a few other characters that return and make it such a nostalgic read, such as the coolest pirate ever … Scipio! The return of these characters really connects the two books and makes the sequel an even more grander read.
---

Though the story's compelling, the pacing was terribly off. At first, I thought I was just not able to connect with Felicity as a narrator … luckily, I was wrong. Unfortunately though, Lee's pacing of the events unfolding in this grand tale were just too slow. The first 200 pages simply dragged on and on, focusing so much on events that should've been 2 pages rather than 2 chapters — the number of "Felicity internal monologues" didn't help either. And what's worse is the parts that SHOULD'VE been focused on more in the story lasted … paragraphs. For instance, the trio's travels from secret destination A to secret destination B were explained in a paragraph or two; what happened to the fun shenanigans during the travels like the first novel? This led to boredom, a term I don't use lightly … especially when it comes to this series.
The pacing of the story also caused much less time at sea than I had hoped for our trio. When I originally read the synopsis, I figured most of the story was going to take place on a ship sailing from place to place … apparently, I was mistaken. This might not be a deal breaker for some of you, which is perfectly alright. But for me, the adventures at sea … and the adventures of the trio in general … were just not long enough. WHERE'S MY PIRACY?!
The lack of time with our heroines during their travels caused a lack of character interaction as well. For instance, I LOVE Sim … I think she's one of my new favourite characters. But we really don't get enough time regarding her character development. By the end, it feels rushed. This wasn't as much with Felicity and Johanna, but there wasn't as much "small-simple times" like in book one (i.e. nighttime talks) for the characters to all connect.
---
Though there are some issues regarding the pacing and character development, The Lady's Guide to Petticoats and Piracy is still a phenomenal read that I will CONTINUE to recommend to all my bookworm friends. And even though it's a thing/not thing …
Click here to see spoilers.

I JUST LOVE THE SIM AND FELICITY CONNECTION GOING ON! What's even better is the fact that Sim doesn't get mad at Felicity for not feeling the same about the kiss … she understands her … and still loves her … swooning over here!! This relationship also helps clear the air regarding the term asexual as well, since for some reason people think being asexual means you don't love or date … any who.
Now do I not only want more Monty and Percy, I was another book regarding this trio! If Lee's sequel isn't on your TBR list yet, you should get on that.