It's that magical time of year once again…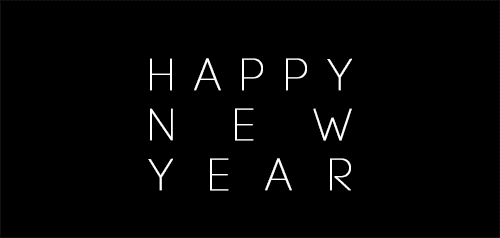 From me to you, Happy 2019 Everyone!
Even though the posts were not as frequent and the amount of reading I wished to accomplished slightly decreased, I realized many things about my reading self in 2018 that are most definitely going to help my reading and blogging goals for 2019! Not only this, but I feel as though I REALLY got to know more of you on a personal level – thank you to those individuals!
As I mentioned last year, My Tiny Obsessions has completed the Ringing in the New Year tag multiple times, so I thought I would follow suit. If you haven't visited this blog yet, please do as it's SO much fun to browse through!
The Rules
Link to the original post (Bookmark Chronicles)
Answer the questions below
Tag 3-5 friends!
---
Best book/series that you've read in 2017
---
Authors that you've recently found and would like to read more of in the new year
Emma Mills | Leigh Bardugo | Kiiro Yumi | Benjamin Alire Sáenz | Adrienne Young
---
Most anticipated book turned movie?
Mine are TV series and not movies…but they still count in my opinion!
Fruits Basket Remake
Good Omens
---
Name a character that you wouldn't mind sharing a kiss with at midnight (if there is one)
Again…none? I just don't think of book character crushes in that way I suppose. I feel like I'm not normal now…
---
What's on your TBR for 2019? (Top 5 will suffice if IT'S an extremely long list!)
---
How many books do you hope to read in 2018?
Well, my goal for 2018 was originally 52…then it went down to 50…then to 40. So, I'm going to aim for 52 again. Unfortunately, 2018 was just not a good reading year for me. Here's to a more successful 2019!
---
Will you participate in the Goodreads Reading Challenge (or any others)?
Like I said last year, most definitely. Goodreads helps me realize how much more reading I could've done if I wasn't lounging on Netflix or social media all the time. Definitely deleting some social media from my phone…
I also tried to keep track of the authors I enjoy and the genres that appeal to me, so this should help me a lot more for 2019…fingers crossed!
---
Any New Year's Resolutions? (bookish and otherwise)
Again, I don't believe in New Year's Resolutions. However, I do have some plans for Bookmark Your Thoughts and for other things in my life. Below are my previous lists and my new ones (crossed out items have been accomplished)!
Bookmark Your Thoughts | 2018:
 Upgrade theme and WordPress Plan
 Work on "Let's Talk Banned Books" – CANCELLED
 Finish header and signature themes for all seasons
 Start reaching out more to other bloggers
Bookmark Your Thoughts | 2019:
 Upgrade theme
 Work on "Bullet Journal" posts
 Write a minimum of three to four reviews per month
 More collabs with fellow book bloggers
 Get on that Instagram game!
Personal Plans | 2018:
 Ump fitness game (HIIT and Yoga) – Injury made this difficult
 Work towards Yoga Certification – Ibid
 Travel – Too poor for that, though I did go to Mexico!
 Work on mending injuries through physio
Personal Plans | 2019:
 Aim to workout 7 days a week (i.e. yoga, dodgeball, strength training)
 Work towards Yoga Certification
 "Finish" decorating and organizing condo
 Continue to work on mending injuries through physio
 Start a travel savings for 2020 adventure(s)
Thank you for a wonderful year everyone. You are ALL such awesome individuals; I feel very lucky and grateful to be a part of this community!