Wow…this is EMBARRASSING! The Orangutan Librarian (who is flippin' amazing, by the way) tagged me in The Mid-Autumn Festive Tag back in November 2018…let's just say I was struggling to catch up on tags.
Thank you again darlin' for tagging me!
Reunion of Family
Name a book with family goals
Though the family element isn't a HUGE part of this novel, I do love how they interact with one another. In addition, I really loved how the family accepted and loved Simon even after he "came out" to them. They have such a loving bond, which I greatly enjoyed.
---
Full Moon
Name a book with a werewolf
Kelley Armstrong's The Darkest Powers trilogy contains a WIDE variety of supernatural beings, including werewolves. What's also phenomenal is how much research she does to present the werewolves so close to their origins.
---
Mooncakes
Name a kind of food in a book that you wish was real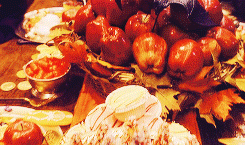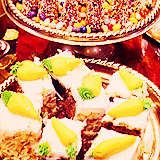 Well…The Orangutan Librarian hit the head right on the nail. Honestly, is there REALLY any other answer than the sweets from the Harry Potter series?
---
Rabbit
Name your favourite creature from a book
Again…copying The Orangutan Librarian. I love the concept of daemon's from Pullman's His Dark Materials series. After reading that series, I felt SUPER sad that daemon's weren't real…I wanted one so badly — okay, I still want one.
---
Change
A character that makes a significant change to the plot since he/she did something too many times
…I'm not quite sure, to be frank. I know…sounds really silly. But I'm honestly drawing a blank.
---
Lanterns
Name a toy or game in a book that you liked to read about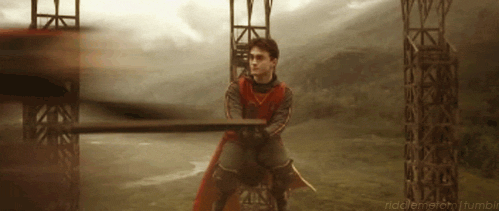 Quidditch! I loved reading about the quidditch scenes in the Harry Potter books and learning more about it from Pottermore. Though I have to say…it's a pretty dangerous activity for students.
---
Autumn
Name a book which you feel is the best to read in autumn

With the fairly creepy (yet comical) supernatural vibe with a little bit of romance added into the mix, this is a fantastic autumn read…or now if you haven't read it yet!
---
Festival
Name your favourite FESTIVAL in a book
…no idea…yup…I'm SO creative he-he…
---
Tag! You're ALL It!
Since this tag is from SO LONG AGO and references a WHOLE DIFFERENT SEASON…I'm not tagging anyone. Please feel free to participate though!