Hello beautiful people!
Wow…this is a HUGE tag! The rules state you can do one post per letter…but doing all in one go sounded more exciting!
Thank you Laura Beth at Hot Shot Headlines for tagging me in The Alphabet Post Challenge. What's great about her blog is the quality AND quantity of her posts. She discusses topics beyond book reviews, and really focuses on connecting to all those who visit her site. So please take the time to go visit Hot Shot Headlines!

The Rules
The post was created by Stuart of Something to Stu Over.
Acknowledge the blogger that challenged you.
Display the challenge photo or create your own.
Link back to this post so I can read yours.
Create one post or multiple posts, using a word that starts with each letter of the alphabet and share your thoughts on the word you chose and how it can be applied to our lives.
Be creative and have fun!
Nominate 5 -7 bloggers to participate.
---
A is for Astrophile
The stars and the vastness of space are a particular love of mine. I may not know much in the "science" realm of space, but seeing all those beautiful stars at night makes me feel both infinite and alive. This world is just a TINY part of something so much greater. It's as though I get to glimpse some form of magic every night.
---
B is for Bibliophile
Umm…obviously! This is definitely a book blog, last I checked. Books are one of the most beautiful gifts one could give in my personal opinion. My life has and always will largely influenced by my fondness for literature.
---
C is for Christmas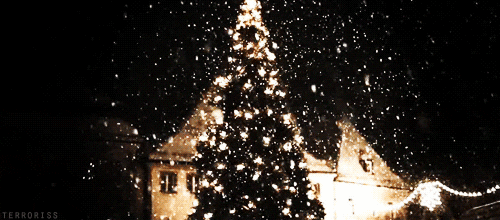 The Christmas season is my FAVOURITE time of year! The snow falling, the lights, the music and movies, the joy that comes along…what's not to love?
---
D is for Dogs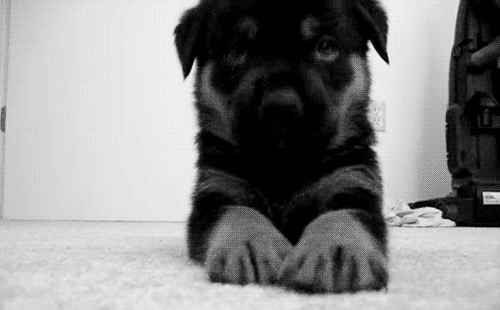 Though I don't have my own, I really love dogs. We've always had dogs, so it feels weird not to associate my life without them. Dogs teach us kindness and love and loyalty, for they care more for others than themselves.
---
E is for Empathy
Though being empathetic can be hard, I wouldn't change it. I'm extremely emotional and sensitive, making it hard to cope with a lot of things. But I try to keep in mind who I'm being empathetic with and that it's not about me, it's about them. Be someone who has empathy, for the world would be a better place if we all just learned to understand one another.
---
F is for Family & Friends
Though I may like a lot of alone time, I do know the value and appreciation of having family and friends in my life. My parent's have done an incredible amount for me and continue to do so…there are no words to express my love and appreciate. Though I made close friends late in life, I'm still incredibly humbled to have such wonderful people who care and love me for who I am in my life. So make sure to recognize those in your life who just make your day a "little bit" better, and let them know your love.
---
G is for Gratitude
After completing the 52 Weeks of Gratitude Challenge, I realized just how important it is to simply sit back and appreciate all the beautiful gifts life has given you. It's easy to see the negatives, but it can be hard to see the positives.
---
H is for Harry Potter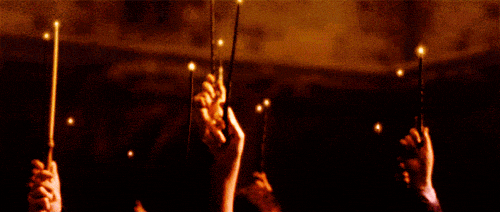 As silly as it may seem, Rowling's Harry Potter series holds an incredibly large space in my heart. The memories of rushing to the bookstore, of hiding my book under my pillow so my mom wouldn't know I was still reading, the tears of knowing it was almost over…I don't think I can ever thank Rowling enough for bringing such joy to my life.
---
I is for Infinite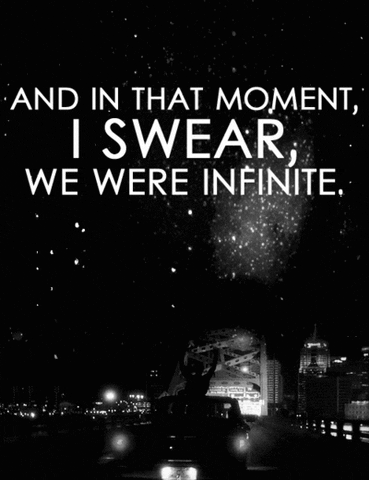 We are so hard on ourselves, yet we don't even know the value we hold in this world. The world is full of infinite possibilities, which is such a beautiful thought. My hope is that you realize you are irreplaceable and you are infinite.
---
J is for Jurassic Park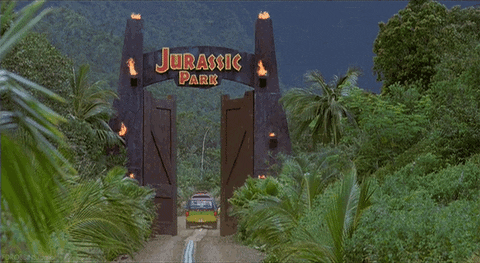 Jurassic Park was one of the first "scary" movies that I ever watched and actually sat through without turning off. Afterwards, I grew obsessed! Watching this film brings me so much nostalgia!
---
K is for Kindness
Kindness goes a long way; it can be hard to give and hard to take, when it really shouldn't be. My hope for you is that you learn to give out kindness like confetti and to take kindness from others, for you are amazing and deserve it.
---
L is for Laughter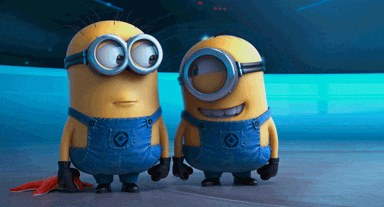 Who doesn't like a good laugh? Most of my friends know me as the person who's constantly giggling and having a laughing fit. I honestly just love to laugh – it's a wonderful feeling!
---
M is for Memories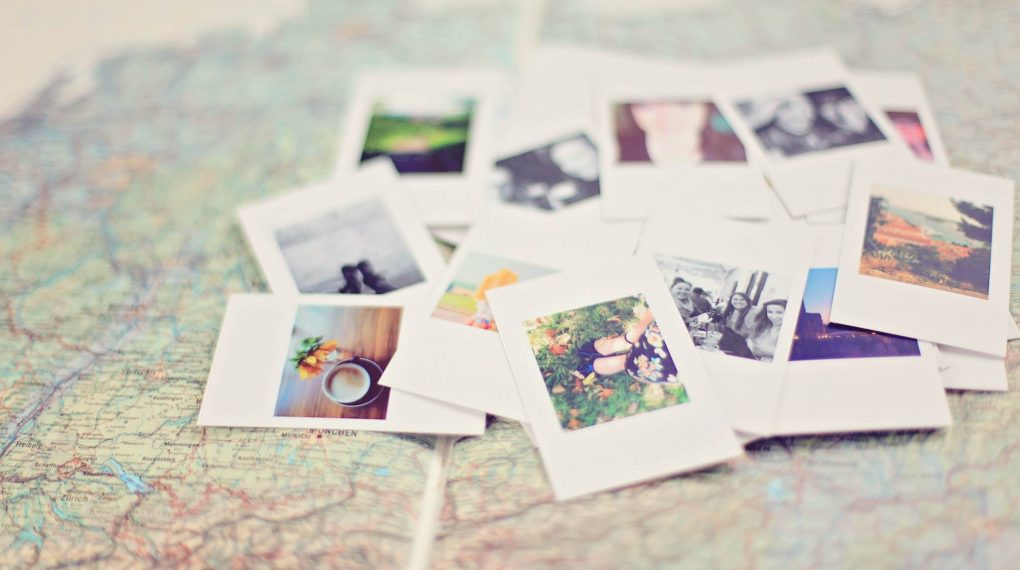 Life is full of beautiful moments, moments that become memories, memories that become the story of one's life. Like that circle, eh? Of course, we all have memories that we don't like to recall. But my wish for you is to keep a hold of those ones that bring you a smile and a flutter of light.
---
N is for Nature
When I need a break from the world or even my own anxious thoughts, I find a beautiful wilderness path or somewhere where I'm completely surrounded by nature. Being surrounded by greenery and the beauty of the natural world is a form of self-therapy, where I feel calm and collective.
---
O is for Otters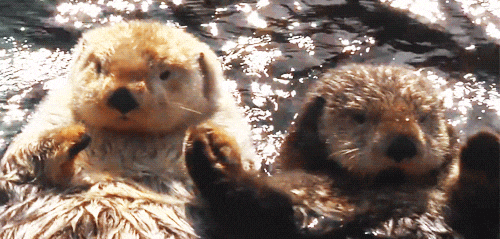 As you may know, I love animals. Other than my love for dogs, I also truly love otters. They're adorable water puppies that can be both cuddly but fierce.
---
P is for Pumpkin Pie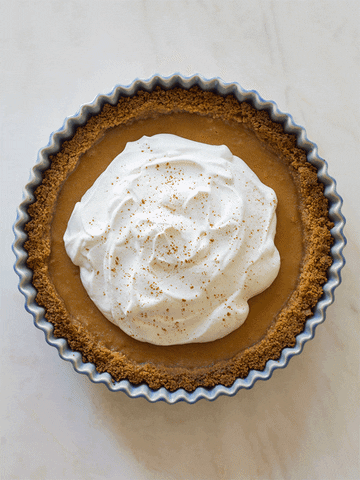 Unfortunately, I'm not supposed to eat pumpkin pie since I can't have dairy…BUT IT'S PUMPKIN PIE!! My friend from undergrad and I have a fondness and great appreciation for the beauty that is pumpkin pie, and now my colleague and I also share this love…oh the deliciousness!
---
Q is for Queen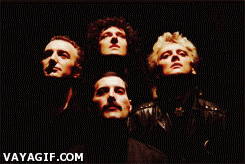 In late high school, my parent's and I watched the Live Aid show together; there had been a recent "re-run" of it, and my mom and dad really wanted to watch it with me. I was in awe. Queen didn't just perform for show, they performed for their fan…their family. They performed WITH the people watching their performance. There will NEVER be a band that's as talented, creative and so beautiful as Queen.
---
R is for Rollercoasters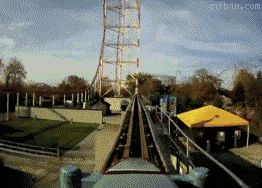 I have a SICK obsession with rollercoasters. There's something so "freeing" about being on one. It also might sound silly, but I feel brave and courageous and infinite when I go on a rollercoaster ride. It's as though I can conquer anything, and no one can stop me.
---
S is for Serenity
Have you ever felt that moment of complete and utter bliss? It's as though the world has stopped and you can feel the Earth breathing in and out. That serenity, that tranquility…it's the most beautiful and magical feeling to ever come across. When you feel it, take a moment just BE in that moment. Let it happen.
---
T is for Twilight
Twilight is a such beautiful moment in time. The colours in the sky that change during the entirety of twilight prove there's magic outside of literature. All the different shades of blues and pinks and purples and oranges — being able to see both the rays of sunshine and a glimpse of the moon — the stars slowly peaking out — I could watch this part of time over and over again. If you haven't just sat and watched twilight from start to end, I implore you to.
---
U is for Understanding
The word "understand" is so complete. Understanding oneself, understanding one another, understanding the way of the world and the universe…there's so much to this simple word. I hope to one day have a better understanding off all these factors…hopefully, this will make me a better and wiser person.
---
V is for Vegetarian
Becoming a vegetarian was a BIG step in my life, making me appreciate food and healthy living so much more. I felt nervous and ashamed to tell people, as though I was an anomaly — but now I don't regret a thing. Though there are pros and cons to being a vegetarian, I truly love what I've learned during this experience. Trying new things can be rewarding — I encourage you to try something you've been wanting to do yet finding reasons NOT to do it.
---
W is for Winnie-the-Pooh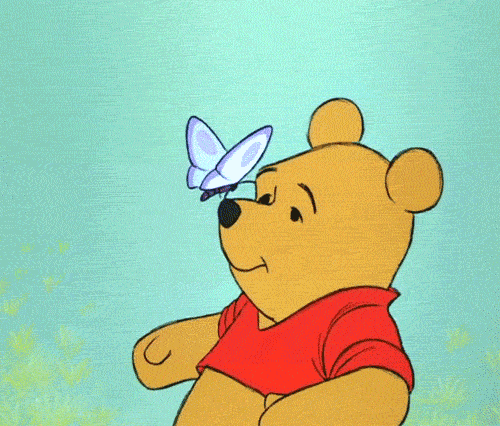 I love Winnie-the-Pooh! The character himself, Milne's books, the kids cartoon shows and movies…all of it! There's something about that silly ol' bear that makes me so incredibly happy! I truly think it's his simple yet beautiful outlook on life. He just finds the little things and is easily cheered up!
---
X is for Xenophile
Both real and fictional, the learning of different cultures and places is a great interest of mine. There's so many different cultures and places to see that differ from our own in the physical world and in the realm of literature. I hope to begin my adventure to foreign places — beyond Canada — in the near future!
---
Y is for Yoga
It took me most of my 20's to discover my love for yoga. I've never been a "fitness" person; the thought of fitness or the gym aggravated me. As I entered my 20's, my body gave me signs that I needed to find SOMETHING that would help with fitness. Then I found yoga, and I'll never look back. I hope you all find that "thing" that makes you smile and takes your mind away from the sorrows in the world.
---
Z is for Zen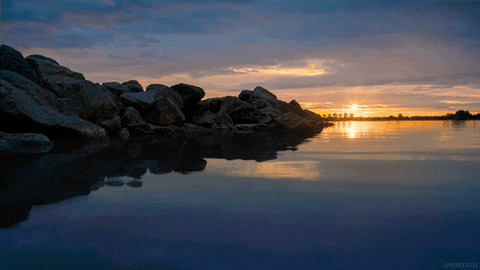 A large part of my reasons for continuing yoga is to develop a greater understanding of "zen". It's an overly abused word that people use lightly, but it's a powerful state that not many can achieve in our constantly moving world. There's a certain level of mindfulness, clarity, understanding, and absorption that comes with the concept of "zen".
---
Tag! You're It!
Pearl Bayou | Book Princess Reviews | Ashes Books & Bobs | Bookishly Rebecca