Hey beautiful people!
Goodness gracious! Nomination number six?! That's pretty amazing, I'm not gonna lie. Thank you Laura Beth @ Hot Shot Headlines for nominating me for the Liebster Award. She's seriously an incredible woman who spreads kindness and love everywhere she goes. If you haven't made friends with her yet, you REALLY need to get on that.
Oh…and her content on her blog is wonderful!
Already folks, lets get it done!
Here is some information about the Liebster Award from Norin's own Liebster's Award Post, which she, in turn, excerpted from Mischenko@ReadRantRock&Roll post, who originally nominated Norin for the Liebster!
"Liebster" is a German word meaning beloved, dearest, sweetheart, or darling.
For bloggers, the Liebster Award is an online recognition given by other bloggers to new bloggers for enjoying or appreciating their work. It highlights up and coming blogs.
The Rules
Acknowledge the blog who nominated you and display the award.
Answer the 11 questions the blogger gives you.
Nominate 11 blogs.
Notify those blogs of the nomination.
Give them 11 questions to answer.
It appears Laura Beth and some other bloggers have moved the number down to 5, which I'm PERFECTLY okay with…11 questions is A LOT!
Laura Beth's Questions
When did you start blogging?
Do you remember what inspired your very first blog post?
If you could sell anything, what would it be, and why?
What's your favorite season?
Do you have a favorite movie soundtrack?
The Answers
One. When did you start blogging?
Technically, I've owned this blog since 2015 when I created it for a class assignment. However, I didn't start consistently posting on Bookmark Your Thoughts until early 2017.
Two. Do you remember what inspired your very first blog post?
My first two "real" blog posts where Bookish Thoughts: "Bibliomania: the strange history of compulsive book buying" and Book Review: Red Queen by Victoria Aveyard. A recent paper I had read on the concept of bibliomania is what piqued my interest in writing about this topic. It also seemed like an appropriate first post to Bookmark Your Thoughts.
Laura Beth was actually one of the first people to give me the courage to write my own book review and the drive to just GO WITH IT! At first, I felt like "what's the point" since no one is going to come to my little blog…there are so many bigger and better sites! But Laura Beth's kindness and advice really helped me out. In the end, the views and numbers don't matter – it's having the freedom to express your thoughts in a safe environment.
Three. If you could sell anything, what would it be, and why?
Oh gosh…I'm not really sure to be frank. I'm already pretty minimalist, so I don't have a lot to sell. Maybe all of my clothes — WITH the promise of having unlimited funds to buy clothes that are more ME this time around ha-ha! I've always wanted to have a closet redo…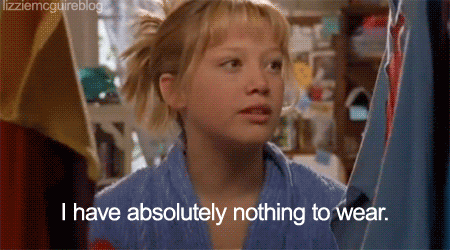 Four. What's your favorite season?
AUTUMN! I love the fall season! The crisp smell in the air, my little inner hipster aesthetic coming out, the fun treats, the beautiful colours, the ability to wear a light sweater but not having to wear a jacket, the Halloween films coming back on television, Halloween…the BEANIE LOVE! Honestly, what's not to love?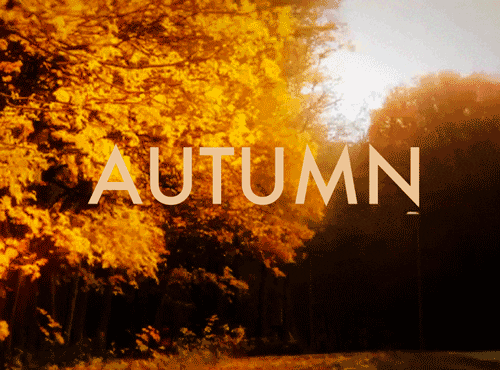 Five. Do you have a favorite movie soundtrack?
Hmmm…no idea lol! I tend to love orchestra heavy soundtracks, so probably something like The Lord of the Rings or Pirates of the Caribbean. I'm HUGE into Two Steps From Hell — the music has been used a number of times for major motion features.
Five Questions for You
Is there a topic you love but don't love to write about?
Which fictional character would be the most boring to meet in real life? Why?
What is the best and worst purchases you've ever made?
If you HAD to change your name (meaning, you can't keep it), what would your new name be, and why would you choose that name?
What was your FAVOURITE book of 2018?
---
The Nominees
WhimsyPages | mousaibooks | Blogs of a Bookaholic | the paperback piano | Lit Lemon