Hey beautiful people!
… we should have a contest to see how many times we tag one another this year, and then try to beat it next year — just sayin', it could be fun!!
Thank you again Laura Beth @ Hot Shot Headlines for tagging me in the Behind the Blogger tag. I've done a few tags like this before, but I figured it would still be fun!
The Rules
Thank the person who nominated you.
Answer all the questions down below.
Pingback to the creator: Ellyn @ Allonsythornraxx
Nominate 5+ bloggers you'd like to know more about to do this tag.
One. Why did you start blogging and why have you kept blogging?
Well, I started blogging as a way to read again. After undergrad and the master's program right afterwards, my love of reading kind of … faded. It felt like a chore rather than enjoyment. But I wanted to find my love for reading again. So, my roommate said I should start a blog or something and write reviews. And voila!
I've continued blogging because I like the people here, I love having a way to express my thoughts about books I've read, I enjoy seeing other reviews and having discussions on them, and I like sharing other things such as my more recent BuJo posts.
Two. What is your favourite type of blog post to write?
Either Top 5 Wednesdays when they're a topic I enjoy or book reviews.
Three. What are your top three favourite blog posts?
I wasn't sure if this was my own posts or others, so I copied Laura and did my own:
Five Feet Apart Book Review : Not only was I happy with my thoughts (for once), but I loved the meaning behind this story and being able to share more about CF to the world.
Invitation to Poetry Book Review : I loved this collection and this is when I finally started revamping my reviews to how they look today … which is SO much better!
Dark Wine at Midnight Book Review : This is NOT one of my best reviews, but it was my first ARC. I'll always be grateful to Jenna Barwin for believing in me, especially since I was so new to blogging and reviews!
Four. What are some of your favourite things to do to relax?
Well, reading obviously! But I also love to walk in nature, listen to music, sky gaze (daytime or nighttime), relax near a body of water (again … nature person), yoga or hit the gym and lift some weights (yes … this has actually been proven to help anxiety, which then helps me relax), and just chill with some of my friends and watch movies/drink wine/eat lots of food!
Five. What are your three favourite things?
… okay … this is hard so I'm not including family and friends and people in general. So …
Nature | Otters | Reading
Six. What are your proudest blogging moments?
My first is when two bloggers, who I still talk to today, reached out and followed my measly little blog: Laura Beth @ Hot Shot Headlines and Lois @ My Midnight Musing. They might not think it's a lot, but knowing that people cared about my content and wanted to interact with me made me feel so happy. At this point in my life, I moved so far from home and knew no one. So having this blog and having REAL people (not bots) following my site was epic — they're amazing humans!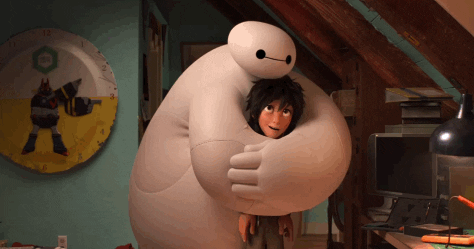 The second is the first ARC I ever received — Dark Wine at Midnight by Jenna Barwin. At first, I thought it was a joke! I was so shocked! My blog was so new and had little content with even fewer followers. But, she still asked me to review her novel … which I LOVED!
Seven. What are your hobbies outside of blogging?
… reading … ha-ha! Okay, let's see: rollerblading, kayaing, hiking, stand-up paddle boarding, yoga, strength training (when I feel energetic), nature walks, eating out and trying new foods, movie watching … does tea and baked good tasting count as well?
I don't even know if these are all hobbies or under a different umbrella … oh well …
Eight. Describe your personality in three words.
Giggly | Daydreamer | Ambivert — I've been told I'm basically a real life version of Rapunzel from Tangled.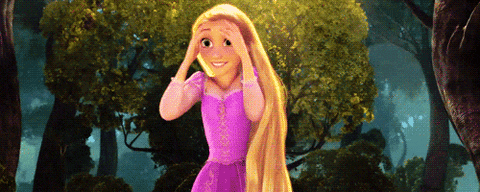 Nine. What are your top three pet peeves?
Oh boy … um …
Rudeness and disrespect for people, animals/creatures and the environment.
People that ALWAYS have to be right …
Passive aggressiveness … UGH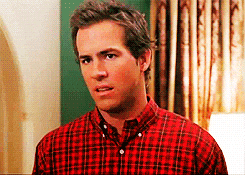 Ten. What's something your followers don't know about you?
Oh my goodness … I don't know ha-ha! I say I'm an open book, but my friends beg to differ … but I'm right ha-ha! The problem is all the great things in my life you lot probably know about — it's the sad things you guys don't know, which I just find no reason talking about because it's in the past and life is epic as f**k right now!
Okay … um … I can make a clover with my tongue, and you can TELL it's a clover! Oh! Did you guys know I was a lifeguard for a couple of years and actually had to jump in and rescue a few times? Now that's cool stuff! Yup, I'm going with that. I was a lifeguard for about 4 years at an outdoor pool. Though it was INTENSE at times, it was a great learning experience and helped me land a number of jobs later on.
The Nominees
Mel to the Any | Blogs of a Bookaholic | The Caffeinated Reader | Bookish Paige | Moor Books