Hello beautiful people!
So … a while back, I did a HUGE stationery haul purchase on Amazon CA and Tombow USA. Unfortunately, Canada Post had a strike and a number of the items I purchased took a while to come in (no biggie).
HOWEVER, I finally got EVERYTHING!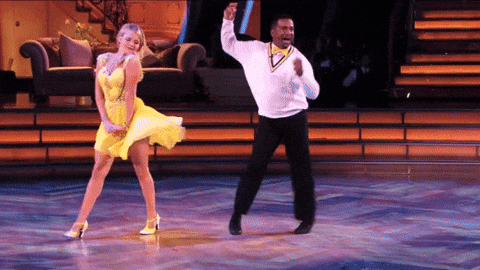 Below you will find ALL of the items I purchased, which have been organized by: pens and markers, washi tape, organization, and miscellaneous. As you go through, there's something I'd like feedback on in the comments if you could:
Do you prefer me listing my entire HAUL or would you like me to provide posts based off of the TYPE of stationery (i.e. pens and marker, washi tape, organization, etc.)?
Have fun and enjoy!
Prior Knowledge to Know…
All of the items below have ONLY been tested in my Archer & Olive journal and miscellaneous cards I've given to people.
All links from Amazon are from the Canada website; make sure to switch to the country you currently live in for accurate prices.
This is not a comparison or versus list, but a haul list with my own overall thoughts and ratings.
The link to the items are in the title of the item itself — these are the links I used when making my purchases but may not be the only place you can buy them.
If you have questions, please contact me through the comments or send me a private message.
Pens & Markers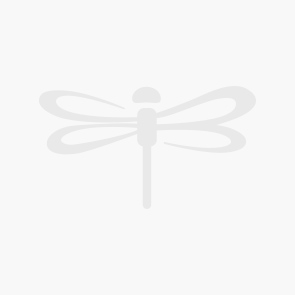 OVERVIEW
I absolutely LOVE this collection … it's probably one of my favourites so far. It's a great blend of pastels and dark colours to shake things up a bit. The Tombow Dual Brush Pens overall are a fantastic purchase, made for bullet journaling with the added benefit of being multipurpose for other craft activities! Though a little more on the expensive side, these markers are beautiful and high quality … so I would highly consider getting some yourself!
THINGS TO CONSIDER
The markers aren't exactly cheap, so that's definitely something to keep in mind. Each pack typically comes with 10 markers, which is fantastic but pretty pricey … especially if you don't like some of the colours in the kit.
The website is based in the United States, meaning you may have to pay additional shipping fees and the price may differ than what's shown on the website.
RATING:
OVERVIEW
The ratings on the Amazon website are fairly high for this … but I did not enjoy this marker much. I found the quality less than desirable, the marker difficult to use, and the price not worth the results. It might be the fact that this needs to be used on a more specific item or material, but it's not ideal for bullet journaling in my personal opinion.
THINGS TO CONSIDER
All because my experience didn't work well, doesn't mean it won't for you. But keep in mind that it doesn't really seem to be for bullet journaling.
The marker is weird in the sense that you have to push the tip to get the ink out.
RATING:
OVERVIEW
Gel pens have never really been my "go to" when it comes to bullet journaling, but these actually work fairly well! The package comes with three different sizes, from fine to bold. Over parchment paper and other fun materials, the gel pens work wonderfully. I will say that the pens need to be layered over a few times for the full effect to appear, but they work well for the price.
THINGS TO CONSIDER
If you're looking for something very high quality that will work on parchment, stickers and so forth … this isn't what you're looking for. I tried using this over a section of black marker and it didn't turn out that well.
I wasn't able to test on black washi tape, which is a common thing I've seen people do. But honestly, I don't think it would work well.
RATING:
OVERVIEW
For fun, I decided to try new pens for the outlines and "doodles" I create in my layouts. The Tombow brand were MUCH better than I anticipated them to be. The colour of the ink actually looks black, the pen writes beautifully, and the best part … THE LINES DON'T SMUDGE!! Seriously, not even a little bit! I'm so bad for wiping over an area before it dries … and I was so shocked to see no smudging. They also do well when you highlight over it with the Tombow Dual Pens. Honestly, a shockingly happy purchase.
THINGS TO CONSIDER
The one draw back is that the package only comes with three markers: .01, .03 and .05. These are all pretty great sizes for bullet journal layouts, but it's nice to have more variety, especially thinner line thicknesses like you can get in the Sakura package.
The other thing I noticed is that the thickness of the pens don't match other ones with the same "thickness". For instance, the .01 seems thinner than other .01 pens I've used.
RATING:
OVERVIEW
One of the BIGGEST things I regret when I first started bullet journaling was using my layout and doodle design pens as also my normal writing down tasks and filling in my daily information pen … it ended up making the pens wear out MUCH faster and actually damaged the tips … and they aren't the cheapest to come by. I found a number of other bullet journal friends using these gel pens … and they are amazing! Want to know another great thing?? They ALSO DON'T SMUDGE!! Oh yes … I went on a massive hunt for non-smudging items. These not only write beautifully and clearly, but the colour is distinct (black) and the "anti-smudge" disclaimer about these is true. They are perfect for bringing around and filling out your bullet journal on a daily basis. With a package that comes with 10 pens, you won't be needing new ones for a while.
THINGS TO CONSIDER
For those in Canada, these tend to take a long time to arrive. The range estimates anywhere between one to two months … especially with the rather constant postal strikes. I am unsure how long this will take for those of you living in other countries.
They also come in blue and red … I have not tested them, but I'm sure they are just as good.
RATING:
Washi Tape
OVERVIEW
Dainty and elegant, Nicedmm's washi tapes are definitely a great addition to your washi tape collection! The detail is so intricate and beautiful looking … I ended up using them right away. The one thing some customers mentioned is that the colouring doesn't match the images, which I have to say I agree with — the black is more grey/black, and the silver/bronze colours don't pop out as much as I would've liked. However, they stick well and still look pretty, so I know I will still use them … the white background one is definitely the winner.
THINGS TO CONSIDER
Some other reviewers mentioned that the tape was fairly damaged by the time it arrived. I didn't have this issue, but keep this in mind.
Washi tape in general isn't cheap, so make sure you REALLY want this before you buy them … especially since the quality isn't the best for the price they ask.
I did notice a few weird "ridges" in the tape, making the tape not lay COMPLETELY flat on the paper. I'm also SUPER OCD about these kinds of things, so I don't think a lot of people will really be bothered by this.
RATING:
OVERVIEW
If you want that minimalist and earthy/boho look, this is the tape for you! I'm so glad I stumbled upon this one while scrolling through Amazon. The Aolvo Recollections are stunning, making it easy to decorate your page without really needing to add much. The type 7 tape is extremely elegant, each picture carefully crafted on the tape … you can actually SEE the detail in the drawings!! I was so happy with this purchase that I already have a number of the other types ready for my next stationery haul purchase!
THINGS TO CONSIDER
The tape is a little wider than normal, but they indicate this in the description — I believe each type may have a different width, so read carefully before purchasing.
They aren't cheap … at all. The tapes are really expensive … but this is a great example of washi tape that's ACTUALLY high quality. Seriously though … not cheap … keep this in mind.
RATING:
OVERVIEW
The "tape" I purchased from this package are letters A, B, and D. The "tapes" are pretty and stylish, making any page look so much cleaner and lovely looking. HOWEVER … the reason I type the word "tape" with quotation marks around it is because … THEY AREN'T EVEN TAPE! Seriously, they aren't adhesive at all. This was SUCH a disappointment … this is a great example of knowing when to read the reviewer comments BEFORE making a purchase … for someone mentioned this. And as a disclaimer, it's a real pain in the BUTT to put adhesive on these. Luckily, they are still pretty enough to use … hence the ONLY reason why these got a two cups of tea rating!
THINGS TO CONSIDER
As mentioned above, the tapes aren't tape … they are pretty rolls of paper that you have to use glue or some other sort of adhesive to stick to the paper.
The biggest issue I have is not only is the description for these false, but they're fairly expensive for not even being tape. If this doesn't bother you, then they're a decent "ish" price.
The quality isn't the best … and it definitely doesn't look like the example they give. The white background doesn't look as nice when using it, making it a weird off white.
RATING:
OVERVIEW
Oranmay's washi tape is rather sleek and pretty looking, especially for anyone digging those gold accents! In the image above, I purchased the "planets and stars" one … the second one in from the top left of the image. The most wonderful thing about this listing on Amazon is that the images accurately reflect how the washi tape looks in general and how it will look on paper … a little transparent but with the gold still vibrantly showing. Though stylish, I wasn't a fan of how the transparency looked specifically in the Archer & Olive journals … it looks "tacky" at times. But with the right doodles and the proper paper scraps to add, it can look really nice.
THINGS TO CONSIDER
The tape doesn't stick the best in comparison to other washi tapes I've used … but it's not the worst either. I wouldn't ONLY use this to stick down a picture or piece of parchment, but it's still pretty to layer on top of.
Though I wasn't a fan of the transparency look in my notebook, this doesn't mean it will look like this all the time … especially as all notebook paper looks slightly to significantly different. Keep this in mind when/if purchasing.
RATING:
Organization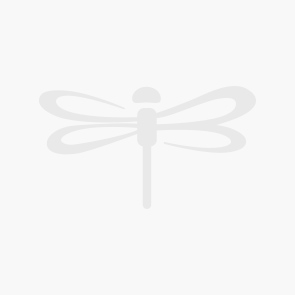 OVERVIEW
Are you one of those people who has WAY too many markers but no way to store them? I definitely am … but the Tombow Marker Case has honestly saved my organizational life! It stores the markers so well, and it actually folds out so you can look at them all easier if you wish. Non Tombow markers, such as the Crayola ones, do fit well; however, mine is specifically for my ever growing Tombow dual marker collection.
THINGS TO CONSIDER
Though the case has a handle and the lid snaps on very well, I would still advise you to place this in a bag if going a long distance. Or if you have a large enough elastic, place it around the entire case. I haven't had an issue as of the moment, but I like to be cautious.
Shipping CAN get pricey if you don't live in the United States; however, Tombow CONSTANTLY has specials and sales happening that makes this easier. When I purchased mine, it was a bundle deal with a set of dual markers … and there was no SHIPPING FEE TO CANADA! So keep an eye out, or create an account and sign up for their newsletters.
RATING:
OVERVIEW
My supply of washi tape has suddenly grown … yes … "suddenly". And honestly, it's a pain to just have them lying around in a box. These Molshine tape cutter and holders are fantastic, and I find them aesthetically pleasing enough. Small and easy to use, these minimalist tape holders are a fantastic way to store your washi tape collection. They're stackable as well, making them easy to store on your desk or anywhere else you desire. I have two of them, since the order comes with two, and I plan on buying more!
THINGS TO CONSIDER
The holder is kind of smaller than I expected, which is unfortunate. However, this is also a blessing as a large and bulky holder would be an eyesore and hard to store in my opinion.
When you have the holders laying the right way, I find the tape roller doesn't hang and gets a little difficult sometimes. But that's just me being difficult.
RATING:
Miscellaneous
OVERVIEW
SOTOGO's rose gold paper clips are elegant and easy to use, something that's rather multipurpose! For those newer to bullet journal shenanigans, keeping the notebook open can be frustrating at times. The Archer & Olive ones tend to stay open themselves but in the instances that they aren't, these are perfect! I also use them on my metal grid I have on my wall to hang up notes and pictures, to paperclip random pages I used a lot in my BuJo, and much more!
THINGS TO CONSIDER
The one major issue I had was that the BIG clips don't open up and hold as much paper as I would've liked — especially since the Archer & Olive journal pages tend to be on the thicker side.
The case isn't the best, hence why I'm organizing mine into pretty mason jars and using them as decor AND organization.
RATING:
OVERVIEW
I am one of those people who gets spooked and distracted easily, causing me to mark up parts of my journal without really intending to. I think we've all been there. The Tombow dual eraser seemed like the perfect fit, for the sand and rubber portions help eliminate ink and pencil. Though people have sworn by this product, I was not so lucky. Not only did my stuff not erase well, but it tore at the paper and took layers off … making it look messy. For my personal experience, this was only tested with the Archer & Olive journal, so it may work elsewhere.
THINGS TO CONSIDER
If you own an Archer & Olive journal, this will tear at parts of the paper and leave it messy looking. This was tested with the Tombow Dual Markers, a number of different pens, and Crayola markers.
The eraser part works fine, but it's cheaper to simply buy an eraser at the dollar store (whatever you call that if you aren't in North America … are they just a North American thing?) or in bulk online. There is an option to buy the sand eraser separate, which I would highly suggest.
RATING:
OVERVIEW
The Tombow Mono Permanent Adhesive Applicator is honestly the most useful and easy to use tool in my entire haul … tape … that's saying a lot! It might seem like something rather minimal, but having a good adhesive applicator is SUPER important; from scrapings to photos, it's incredibly multipurpose! This one also has a clip to make sure the adhesive doesn't stick to other items when storing.
THINGS TO CONSIDER
I didn't this time around, but there's an option to buy the reusable applicator. This allows you to buy JUST the adhesive rather than the entire applicator part. Depending on the price and how much you use, this may be a better option for your bullet journal experience.
RATING:
OVERVIEW
The Helix Angle & Circle Maker is just ONE of those items you DON'T think you need … but you do. Unless you have perfected the art of perfect circles … then just walk away. Seriously though, this ruler is incredibly handy when making all of your circular and angle shapes for your journals … and believe me, you make more circles than you expect to. The BIG thing for me is that I found the circle rotating part sticks A LOT … but you get the hang of it eventually.
THINGS TO CONSIDER
I don't know if mine was a factory defect, but ONE of the little circles in the center portion (the smallest one) had a harsh edge in it, making my circle have a weird squiggle. I ended up using the small circle in my long ruler. If this happens to you, you can most likely contact the company and see if they can send you a new one. I want to try other brands, which is why I didn't attempt this.
Maybe I'm just dumb … but I found creating some of the circles using the little rotator part SUPER ANNOYING! They kept sticking or the circle would get messed up.
RATING: