Hello beautiful people!
While scrolling through the vastness of the blogging world, I came across a fun tag on Sofii's blog — A Book. A Thought. It's an original tag, one of her very own first book tag creations — and it's super cool! Though I have QUITE a bit of tags … what's one more?
Thank you Sofii for creating something that was so much fun to participate in! To those who haven't been to her site, give her some love! She's epic and wonderful, with an abundance of interesting content!
The Rules
Answer honestly, there are no wrong answers.
To make it a little harder, you can't mention the same book twice.
Have FUN!
Pingback Sofii's post, for she'd love to read your answers!
Tag at least 5 people.
Stealing the GIF Sofii used …
The Perfect Genre
What genre would your perfect book be?
💫 || Pick A Book That Represents Perfectly Its Genre || 💫
Armstrong has PERFECTED the art of writing paranormal and urban fantasy novels — and her Cainsville series proves this! Omens drew me in SO quickly, beginning with this eerie and thriller element right from the first line. Though she does write other genres, this is BY FAR her power genre. The only downfall is now I've been having a hard time finding another good urban fantasy and paranormal series … UGH!
The Perfect Setting
Because every story needs the perfect setting.
💫 || Pick A Book That Takes Place In A Perfect Place || 💫
Well … I WAS going to say Hogwarts and the magical world in Harry Potter … but I used something kind of from Harry Potter later, so I wasn't sure if that was cheating. But the Shire in Tolkien's The Lord of the Rings trilogy is definitely on my top setting list. It's calm and peaceful, but the Hobbits still know when and how to have a good time!
The Perfect Main Character
Because every book needs that brave and amazing MC
💫 || Pick The Perfect Main Character || 💫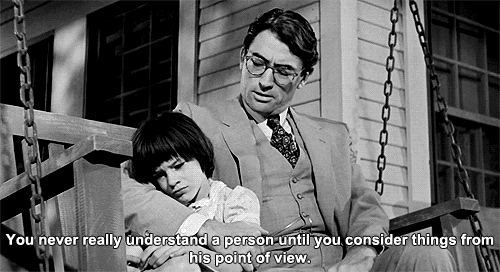 This one actually took me the longest to answer … so I left it for last ha-ha! There were three characters I had, but the one that stood out the most is Atticus Finch from Lee's To Kill a Mockingbird. Atticus Finch is one of those characters that just THRIVES and EXCEEDS among all others. He's a family man who allows his children to explore their own way of seeing the world, while trying to still instill good morals. He's intelligent, kind, courageous, and selfless … traits that we all should aspire to have. Annnnnnd he's actually good with a weapon, so this would be handy in an action based novel. But what I love is that even though he's a great with a weapon, he considers violence only a last resort. What a beautiful character.
Runner Ups: Lyra Silvertongue and Winnie-the-Pooh
The Perfect Best Friend
Because we always love that character who supports our MC, no matter what
💫 || Loyal and Supportive, Pick A Character That You Think Is The Best Friend Ever || 💫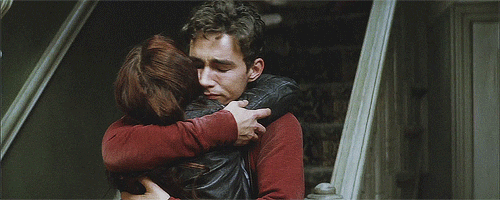 I'm copying Sofii. It's been a long time since I've read these books, but one thing I remember from Cassandra Clare's Mortal Instruments series is Simon's complete and utter devotion to helping Clary. No matter what comes their way, Simon and Clary stick together. I feel for Simon, since he's not even really a part of this crazy world in the first place — but he still does what he can.
The Perfect Love Interest
Although not all stories need it, we all love a bit of romance
💫|| Pick A Character You Think Would Be An Amazing Romantic Partner || 💫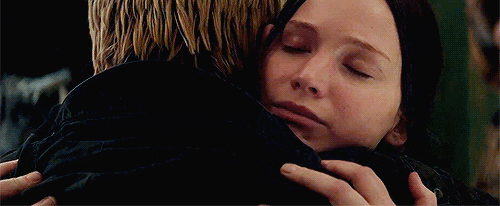 I'm going to have to go with Peeta Mellark from Collins' The Hunger Games trilogy… my "go-to" answers. Seriously, he's a genuinely good guy. He has a heart of gold and empathy like no other. He does whatever he can not just for Katniss, but for everyone around him. It would be lovely to have someone like that as a life partner.
The Perfect Villain
Because even when sometime we hate them, we always need them
💫 || Pick A Character With The Most Sinister Mind || 💫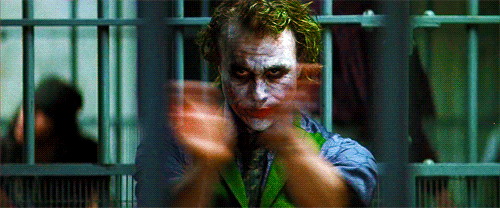 The Joker … hands down. This is in regards to him in the comics, the television shows (cartoon and non), the movies, the video games … and basically any other format. He's so messed up, a man with a plan but no plan at the same time. He's twisted yet finds joy in simply the destruction of the world. And the mystery behind him makes his character so much more intriguing.
The Perfect Family
Our book wouldn't be the same without that unconditional support from the MC's family
💫 || Pick a Perfect Bookish Family || 💫
What I love about Palacio's novel is how REAL it is. This family has their ups and downs, but they love one another unconditionally. They will do anything they can to lift the other person up. Auggie goes through quite a bit with figuring how he fits into this world, but his parent's and sister also grow through their own personal growth. At the end of the day though, they are family — and nothing matters more than their happiness.
Perfect Animal or Pet
Because we all need a good loyal companion
💫|| Pick A Pet Or Fantastic Animal That You Need To See In A Book || 💫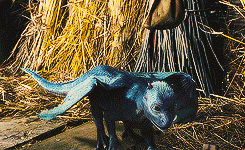 As much as I would LOVE to say river otter, I feel as though things could get complicated when they need water to swim in and what not. So I'm copying Sofii and saying dragon … but the one like in Paolini's Eragon … because talking with a dragon is WAY cooler than just having a dragon in a book.
The Perfect Plot Twist
"OMG, how I didn't see that coming!"
💫 || Pick A Book With The Best Plot Twist || 💫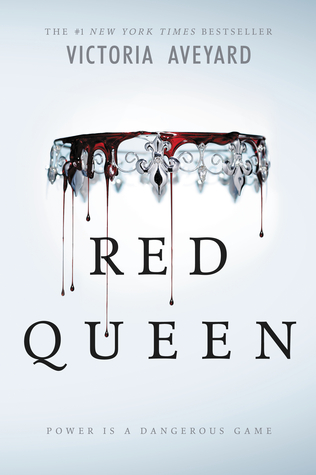 When I first read this series, I fell in love with the first book. The BIGGEST thing that drew me to pick up the second book is the plot twist at the end … that I did NOT see coming … at all. It was great, since at that time I was reading a number of books with painfully obvious plots … but not this one!
Perfect Trope
💫 || Pick That Trope You Would Add To Your Own Book Without Thinking || 💫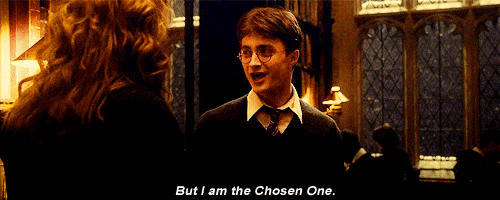 Oh man … people are going to HATE my answer … but whatever. Though my perfect trope seems to be the one every hates on, I love "the Chosen One" trope and would definitely add it without even realizing it. I think a LARGE reason for this is because of my love for Harry Potter growing up. Rowling perfected this in her series, but I find a lot of other authors haven't done this as well. And I like how there's a "loop hole" in Harry Potter's destiny, making it seem like an even more fascinating "Chosen One" trope. It's a spoiler … so no, I'm not saying it.
Perfect Cover
Because we all love a good, beautiful and artistic cover
💫 || Pick That Cover That You Would Easily Put On Your Own Book || 💫
It's always between this book and Young's Sky in the Deep (the OwlCrate version is the best in my opinion). I just LOVE black background with gold and silver elements to POP it up a bit. It's elegant, captivating and clean looking!
Perfect Ending
Because every great adventure has an ending
💫 || Pick A Book That Has The Perfect Ending || 💫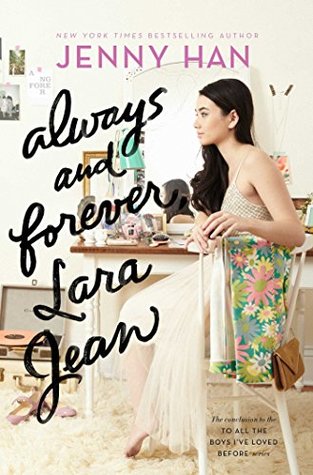 Han's romance trilogy set was a series I enjoyed way more than I originally anticipated. The BEST thing about this series was the end — I loved how it left things open, closing off certain elements of Lara Jean's life but not grounding certain plots in stone. It made the story feeling more realistic, showing how we really don't know what lies ahead … and that's okay.
The Nominees
ReadRantRock&Roll | The Tea Reader | Meghan's Whimsical Explorations & Reviews | Read by Tiffany | Alba and Her Secrets