Hello beautiful people!
So … I fell a LITTLE behind this month in my reading since I decided to re-watch ALL the Marvel films before seeing End Game … oh yes, I have mad skills! There are 21 films in the Marvel universe, excluding End Game.
After seeing the film … I did enjoy it! It's not my favourite Marvel film, but it's still good! There are a few things that bothered me, but after watching some YouTubers explain the ending, I now feel content.
FYI … bring tissue and don't wear make up. That's all I will say on the matter, since I don't want to spoil it for you all.
The Reckoning (Book Three) by Kelley Armstrong
Rating:
Synopsis: "Chloe Saunders is fifteen and would love to be normal. Unfortunately, Chloe happens to be a genetically engineered necromancer who can raise the dead without even trying. She and her equally gifted (or should that be 'cursed'?) friends are now running for their lives from the evil corporation that created them. As if that's not enough, Chloe is struggling with her feelings for Simon, a sweet-tempered sorcerer, and his brother Derek, a not so sweet-tempered werewolf. And she has a horrible feeling she's leaning towards the werewolf…"
For the Blood is the Life by Joe Albanese
Rating: 
Synopsis: "Evan Summers is a detective with a shameful past, a muddled present, and an uncertain future. While investigating a series of gruesome murders and trying to battle his alcoholism, Summers will try to reconnect with his young son. But when a break in the case puts his family at risk, it will be up to Summers alone to capture the mysterious killer. It will test the limits of his addiction, and make Summers decide how just far he will go to protect the person he loves."
Kill Code (Book One) by Clive Fleury
Rating:
Synopsis: "WHEN THE OCEANS RISE…THE TRUTH DROWNS. It's the year 2031. Our future. Their present. A world decimated by climate catastrophe, where the sun's heat is deadly and the ocean rises higher every day. A world ruled by the rich, powerful, and corrupt. A world where a good man can't survive for long …"
The Ghost of Crow Cavern by Norman Mounter & John Wedlake
Rating:
Synopsis: "A wave of delight and anticipation sweeps through a small community of red squirrels as they behold a vast fleet of boats carrying their distant cousins towards them. They will no doubt bring incredible wealth, wisdom and joy to the humble squirrels of Nutshaven. However, the dream soon becomes a nightmare. Their distant cousins soon turn out to be enormous and brutish bullies of an ever-expanding Grey Empire. Shadowtail – the brilliant but intensely evil Grey leader – announces that their lives are about to radically change …"
I think this is the MOST I've ever listed for favourite posts … there were just so many good ones! This isn't even the entire list … but it was getting too long. Awesome month, everyone!
Paper Fury | What It's Like To Write An #OwnVoices Novel (Ft. Autism Pride Month!)
The Tea Reader | Book Review: Ace of Shades by Amana Foody
Blogs Of A Bookaholic | Book Review: The Priory of the Orange Tree by Samantha Shannon
FuelTheBlog. | #BookTour The Passengers by John Marrs
My Midnight Musing | Discussion: Mood Reading Influences
Bookish Paige | A Curse So Dark and Lonely Review
A Book. A Thought. | ARC Review || Middlegame by Seanan McGuire
For The Love of Books Blog | Book Review | The Silent Patient – Alex Michaelides | #gifted
An Average Life | ARC Review; How To Fracture a Fairytale- Jane Yolen
the bookworm dreamer | The Dark Vault Book Review
BookBum | Books I wish I could read again for the first time
Jenniely | How To Request ARCs From Publishers, Tips To Succeed & Basic Etiquette – A Guide
The Caffeinated Reader | Learning to Let Go
Top Post
Blogs Of A Bookaholic | The 10 Stages of Being a Newbie on Bookstagram // Aka an Emotional Rollercoaster!
This is my favourite not only because it's informative, but it's HILARIOUS and so relatable! Seriously, I'm still "new" to the bookstagram world and it's a tough world out there!! It takes FOREVER to get into the vibe … and I'm still looking for ways to improve. So this was too good … I was laughing so hard!
I did not request any NetGalley Books during April 2019.
Another month of not requesting — but THAT'S because I'm getting enough as it is right now … thinking I will after the summer ha-ha!

Weeeeeeeeell …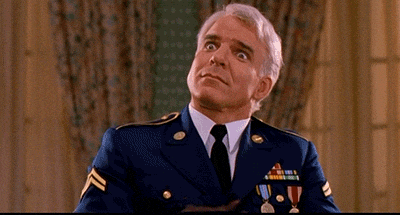 There weren't many updates to be honest. The blog has been going well and I've been getting better at my Instagram game! I'll be re-posting some older pictures on my Instagram since I found a theme that I really love … the originals were nice but I want the pictures more bright and colourful!
Next month, I might add a "beyond Bookmark Your Thoughts" section — updates on my personal life and what not. I've seen some people do this and I think it looks kinda cool! Thoughts?