Hey beautiful people!
This weeks Top 5 Wednesday topic is Bookish Things I've Changed My Mind About, which "…can cover any bookish topic you want: tropes, characters, TBRs, genres, anything".
I decided to just cover an array of bookish things I've changed my opinion about throughout my years as a reader … which is longer than I can remember ha-ha! But there are definitely changes over the past few years that have been MAJOR ones, especially since I joined the book blogging community.
So let's get to it, folks!

Five. Insta-Like isn't the WORST thing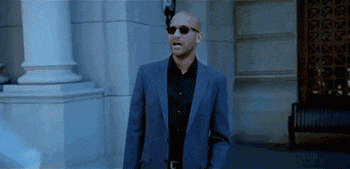 Oh yes … if you've been following Bookmark Your Thoughts long enough, you know my feelings towards "insta-love". So MANY of you will be shocked to see this. I'm still NOT a fan of "insta-love", but recent experiences in my personal life have shown me that falling for someone quickly DOES happen … and it's a beautiful thing. Yessss — I'm single. That's ALL you need to know *wink, wink*.
Four. Contemporary Literature is NOW my favourite thing of all time!
Supernatural, fantasy, Sci-Fi … those were my go-to genres … and the ONLY ones I would read. If it didn't have ONE of these elements and it wasn't a mandatory read, I wasn't picking it up. After joining the book blogging world and seeing all these wonderful contemporary novels you all have reviewed, I grew curious … and THANK GOSH! I never thought there would be a day that contemporary/realistic fiction would be my number one choice! Lovin' it!
Three. Romance novels AREN'T the worst thing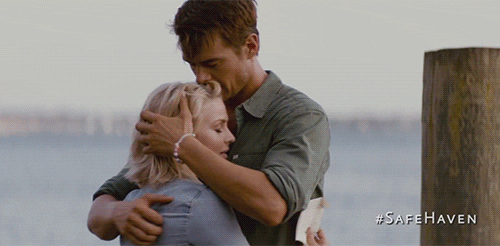 For many, MANY years … I couldn't STAND reading romance novels. I found them boring, meaningless, and rather unrealistic. But I've come to realize that they aren't all that bad, and that judging the romance genre based off a few bad seeds isn't fair. After trying a few novels that you lovely people have suggested, I've seen that there are actually some REALLY good romance novels out there!
Two. I LOVE "the Chosen One" trope … AND I HAVE NO SHAME ABOUT IT!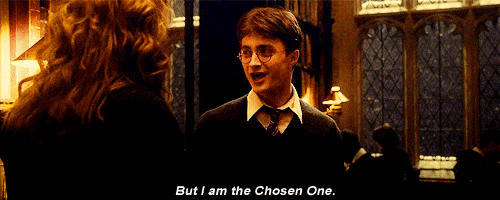 I thought Harry Potter was that ONE case that the "chosen one" trope was actually good … but I just love it in general! Yes, I know … there's so much hate for this trope … but after thinking about it for a bit — I LOVE IT AND THAT DOESN'T BOTHER ME!
I also wanted an excuse to use this GIF … again … it's my favourite!
One. There's nothing wrong with DNFing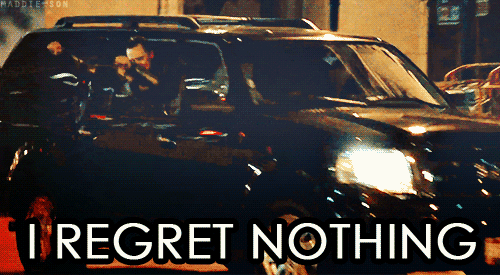 This is a RECENT revelation of mine. My OLD bookish thing was that I was a bad reader for not finishing a book or a series … but that is SUCH a bad way of thinking! Life's grand and not as long as I would like it to be … so WHY would I read books that I don't care for?? I still have a long way to go with this bookish thing … but I'm getting there!
What are some of your bookish things you've changed your mind about? Are any similar to mine?