Hey beautiful people!
This weeks Top 5 Wednesday topic is Mother Figures: "In honor of Mother's Day (in the US!), discuss your favorite mother figures. TRY to refrain from using HP characters. We all know those!"
So … I don't know if you aren't suppose to actually PICK moms or just mother like figures, but I went with moms … I had a hard time with the latter.
It's also about to be Mother's Day in Canada, so perfect timing!! However … not being able to choose mom's from Harry Potter actually made this SO MUCH MORE DIFFICULT!! Seriously! This took me so long to finish … apparently I don't read enough books with awesome moms … or the mom's aren't a main focus.
Anyways, I finally though of some … woooooot!
Five. Emily Spier
Emily Spier's such a wonderful mom to all of her children! She allows them the space and freedom to explore their own interests and grow as individuals, while still staying close by to help them when they need guidance and support. When Simon "comes out" to his family, she's very loving and caring … trying not too overwhelm him but letting him come to her when he's ready.
Four. Isabel Pullman
|| Wonder by R.J. Palacio ||
Oh my goodness … I LOVE Isabel Pullman! She's so caring to both of her children, providing them exactly what they need. I enjoyed how the story explores how difficult it is to be a mom with a child who has a facial deformity, a physical ailment, or any other form of special needs. But it also shows how challenging motherhood is for the other children in the family as well. Though the Pullman's have their ups and downs, Isabel always remembers to tell her children they're beautiful people and just how much potential they have to offer the world.
Three. The Mom
Though a rather short story that doesn't provide THAT much character depth, the one thing I will ALWAYS remember about this novel is how much the mom cares for her son. She's patient, kind, nurturing, fun and provides her son a loving environment to grow up in. This book, to this day, is one of my favourites!
Two. Mrs. Scott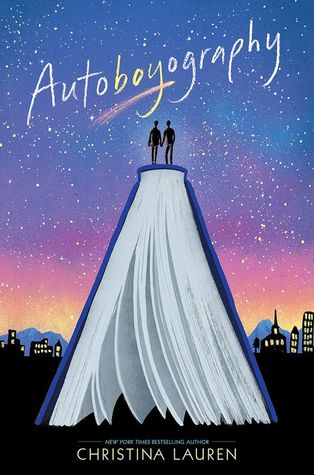 One of the things that I found interesting about this novel is reading from the perspective of someone who's already "come out" to his parent's as bisexual — you have a whole new reading experience in regards to the family dynamics and connection. Mrs. Scott loves her son UNCONDITIONALLY, completing accepting of his sexual orientation. Not only does she show this through her normalcy with it and her love for Tanner, but through the "LGBT+" rights items she has throughout the house and her strong will to show her son that's proud of him no matter what his orientation may be. I just LOVE this element to her character!
One. Kyoko Honda
Kyoko Honda's always been supportive and strong for her daughter, even when she lost the love of her life. She provide for Tohru and gives her SO many wonderful life lessons about love, acceptance, patience, understanding, and simply how to enjoy life. Even when she can't be there for Tohru, her love is so infinite that Tohru still feels it all around her. The bond Tohru and Kyoko have reminds me of the bond I have with my own mom — it's something that can't be expressed into words, a connection that I'm so happy and lucky to have in my life.
Who are some of your favourite mother figures in literature?