Hey beautiful people!
Thank you Laura Beth @ Hot Shot Headlines for tagging me in the Song Request Book Tag! Okay now … I legit think I'm going to go back throughout my posts this year, track the ones you tagged me in and that I tagged you in, and make a tally chart ha-ha!
Laura Beth is truly an epic human being, with a beautiful energy and positive outlook on life. I love the optimism she emits throughout her blog posts and comments to others. If you haven't gone to her site yet … you really got to go check it out!
The Rules
Thank and link back to tagger.
Credit to Daniel @ Page to Page.
Listen to tagger's song requests! After you're done listening to the three songs the person who tagged you has chosen, choose a book that you think best goes along with that song and tell us why you chose it!
Request 3 songs of your own! Give any three songs (and your corresponding book choices that think go well with said song) you want for your taggers to listen and respond to!
Tag 5 people!
Laura Beth's Song Requests
Song One: "I'm Comin' Over" by Chris Young
My Book Choice: To All the Boys I've Loved Before series by Jenny Han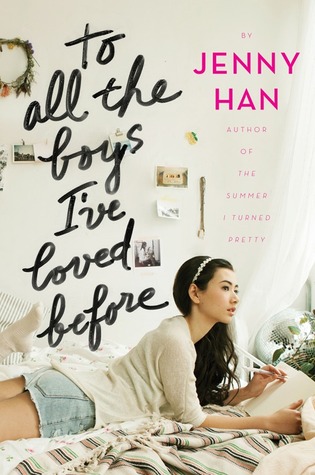 I forgot about how much I like this song! Good pick, Laura Beth! I feel like this song can relate to a lot of books AND people — that love where you have the good and rough times, that connection that seems to always come back even when it seems as though it won't.
Han's trilogy immediately came to mind. Lara Jean goes through a lot of ups and downs with her boyfriend, which is shown in all the books. They love, they fight, they cry, they get frustrated … but they somehow end up back together again. The song and book show that not everything is perfect and it's not always going to work 100% of the time, but sometimes the fight is actually worth it.
—–
Song Two: "Better When I'm Dancin'" by Meghan Trainor (The Peanuts Movie)
My Book Choice: The Lady's Guide to Petticoats and Piracy (Book Two) by Mackenzi Lee
I have to agree with Laura Beth — this song makes me feel happy, like a really good pick me up song. But after looking at the lyrics, this song also makes me feel like I can conquer anything. The negativity of others can get you down, but this song reminds me that no matter what anyone else thinks, I know what I can achieve.
At first, I wasn't sure WHY Lee's second book in her Guide series came to mind … but now I get it. Felicity has the world against her, everyone saying she can't do what she desires to or that it will be too difficult because she's a woman. But she CONSTANTLY proves people wrong and continues to fight for her passion, even when it seems so far out of reach. The other two female leads in this novel also have that same spirit, always proving the world wrong — you go, ladies!
—–
Song Three: "Sweet Caroline" by Neil Diamond
My Book Choice: The Gentleman's Guide to Vice and Virtue (Book One) by Mackenzi Lee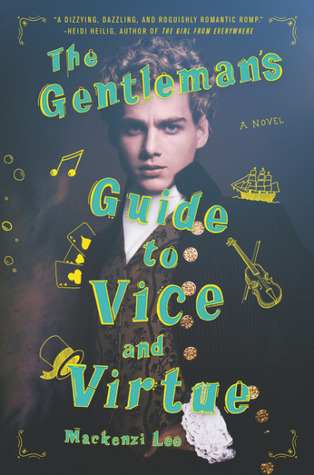 Okay … who DOESN'T know AND love this song?! It's that "happily-ever-after" feeling song, when everything feels right in the world and all is good … just love it. You ALWAYS have to shout out the lyrics, and seriously … you're a fairly unique individual if this song DOESN'T make you smile!
I automatically thought of Lee's Guide book. As Monty and Percy slowly develop feelings for one another and discover how the other feels, it's just magical (until Monty does something ridiculous …). But by the end … ugh … this is just PERFECT! PERFECT!!!! Even after ALL the things they went through, they end up happy together.
My Song Requests
Song One: "Start of Time" by Gabrielle Aplin
My Book Choice: Akatsuki no Yona by Mizuho Kusanagi
According to a post on Gabrielle's Tumblr page, "Start Of Time is having an idea so different and finding someone who shares the same thoughts and beliefs." That's a pretty powerful and beautiful feeling to have.
Yona in Kusanagi's beautiful fantasy manga series goes through a fairly similar discovery, both romantically and friendship wise. As she discovers more about the world and her place in it, she begins to see how her companions and the other friends she meets on her travels share her beliefs, removing that feeling of loneliness in the world. And FURTHER on, she discovers how a certain someone enlightens this feeling — the "it's like the sun came out" lyric in the song REALLY comes to mind with her realization … it was a truly beautiful moment in the manga, one that I hope continues to flourish.
—–
Song Two: "Acoustic" by Billy Raffoul
My Book Choice: Autoboyography by Christina Lauren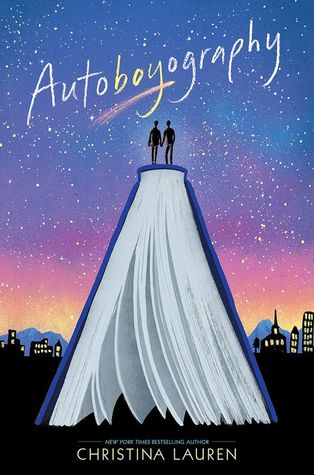 Okay … you REALLY have to listen AND read the lyrics … you'll totally get what I mean. When I listen to this song, I think of how it's the little things that can send off fireworks in a relationship — a touch, a movement, a look … you don't NEED these big things to set off the internal flame … hence why this is called acoustic, because acoustic music may sound simpler, but it's no less as powerful.
Sebastian and Tanner have a similar connection. They don't need anything big or glamorous to indicate their love for one another. It's those little moments that set them off, like brushing upon one's hand while walking or that intimate look across the room. Though they eventually want more, they never lose that flame from simply the smaller and quieter methods of affection. And as someone who isn't really a fan of TOO much PDA in their own life anymore, I really appreciated a relationship like this.
—–
Song Three: "Stampede" by Alexander Jean Ft. Lindsey Stirling
My Book Choice: Airborn (Matt Cruse, Book One) by Kenneth Oppel
This song was fun to try, since there are no lyrics — ALL instrumental, my friends. Firstly, the tempo and musical key makes me think of a fight or big chase scene. In addition, the music makes me think of an adventure story — probably because of the tempo as well. But when you watch the video, this amplifies! The dance/fighting battle between Lindsey Stirling (violinist) and Mark Ballas (guitarist and member of Alexander Jean) intensifies this feeling. And with the violin and guitar playing together but also battling one another … it's just this all new level of epic.
Book wise, this was difficult — I actually thought of a lot of movies or video games (*cough* Dragon Age II *cough*) at first. But after a while, I decided to go with Oppel's Airborn. It's been a LONG time since I've read this book, but I remember there being quite a bit of fight scenes and epic chases on the amazing airship (poor Matt Cruse). But the other reason why I chose this is because the fight scenes can be intense but they're kind of comical at times — this song reminds me of those awesome fight scenes but where the characters are being sarcastic to one another and a bit of a jokester while in the face of danger. Also … definitely thinking of re-reading this now …
Runner up choices were Graceling and The Gentleman's Guide to Vice and Virtue.
The Nominees
Feed The Crime | Thrifty Bibliophile | the paperback piano | Purely Olivia | Books and Ravens
And obviously anyone else that wants to do this!