Hey beautiful people!
This weeks Top 5 Wednesday topic is Books featuring Mental Health: "In honor of Mental Health Awareness Month". For this post, I'm going to focus on books that aren't necessarily a "guide" or "non-fiction" book — I'm focusing on a variety of fictional novels that highlight characters who struggle with mental health and learn to overcome and work with it in the novel. For me, this personally is more effective in helping my own coping.
Mental Health Awareness Week in Canada this year (2019) runs from May 6th to May 12th. The Canadian Mental Health Association posted this wonderfully put statement about the importance of mental health awareness:
Mental health is a state of well-being, and we all have it. We might have a mental illness, and we might not. Either way, we can all feel well. We can all have good mental health. It is about having a sense of purpose, strong relationships, feeling connected to our communities, knowing who we are, coping with stress and enjoying life. And it's never too early or too late to get there. But it's not just about what you do for yourself, by yourself—everyone needs healthy and supportive places to work, live and learn [source].
As someone who's suffered and continuous to struggled with mental health issues, I get those down days and I want you to know it's SO normal. Never feel ashamed for feeling the way you do. But I'm hear to tell you, there are people here for you — and I am one of them. If you EVER need someone to talk to, NEVER hesitate to private message me through any of my social media outlets.
|| Anxiety . PTSD ||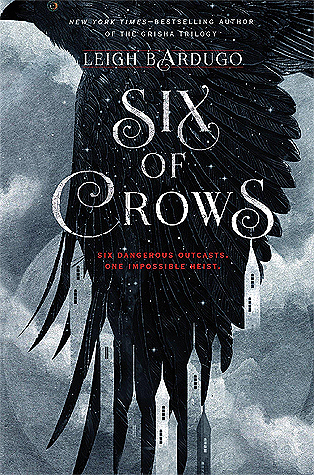 A number of the characters suffer from mental health, constantly struggling from past traumas while also facing head-on events at the same time — basically as they fight for their lives. What I enjoyed is how these characters are SUPER epic with all these amazing fighting and intellectual skills, but they're also vulnerable and struggle mentally as much as we "normal and mundane" people do.
|| Anxiety . Depression . PTSD ||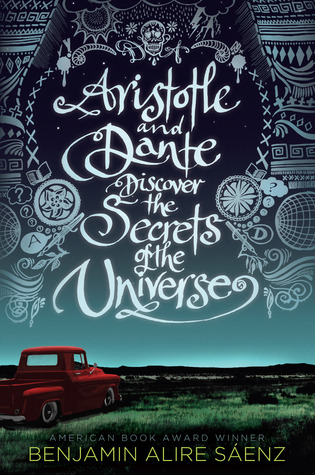 This novel's absolutely beautiful, but it was also a really difficult read emotionally. From the beginning, the main character's struggling with depression and difficulty expressing his emotions and feelings. Throughout the story though, both Ari and Dante explore how to cope with their struggles — in addition to other characters in the novel as well.
|| Anxiety . Attachment Disorder . Depression . PTSD ||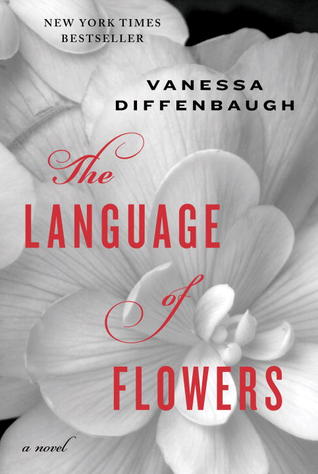 This was a book I found in a bathroom at a restaurant here in Ottawa — my roommate at the time joked about how I out of all people would find a book ha-ha! This "book crossing" novel was such an amazing experience to read, as it uncovers so many of the harsh realities of life. The central character suffers from PTSD, which is unfolded to the readers through the flashbacks throughout the novel. These past events have now caused her to struggle with anxiety, depression, and attachment disorder. The realness of this novel really sticks with you, but it's a beautiful story that shows that we can still live wonderful lives with these struggles.
A large number of the other characters also have their own mental health struggles, which made the book much more realistic in my opinion.
|| Anxiety . Depression . PTSD ||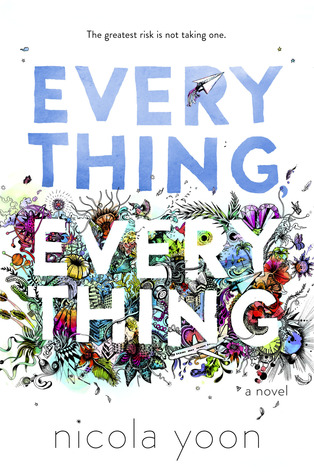 Going into this novel, I knew there was going to be a lot of exploration around mental health. Maddy, suffering from a severe illness that keeps her in a bubble, discusses her struggles with depression — which really, are we shocked? But she discusses how she's managed to cope through other outlets, such as reading and those close to her. But further on, we discover how others in the novel suffer from a SEVERE case of PTSD and anxiety through this. Though I had varying opinions about this novel, I will say that Yoon did an exemplary job at showing the many ways in which mental illness can effect us — how there's no one way to feel during these times.
|| Attachment Disorder . Depression . Social Anxiety ||
This is one of my all-time favourite mangas — the artwork, the storylines, the characters … everything about this is just fantastic. What's really fascinating is the different struggles each character faces. From social awkwardness to just trying to fit in, the characters go through typical teenage issues that we can ALL relate with. But the author also dives further, going into the truth behind those who suffer from depression and attachment disorder due to past traumas and other things life throws in our way. Though the mental health struggles aren't completely solved through a tight and nice little bow, the characters are able to move forward and see the beauty life has to offer.
Mental Health Awareness
|| Resources Available ||
Canadian Mental Health Association
Global Mental Health Program | Columbia University