Hello beautiful people!
Well, May just FLEW by … seriously, what happened? There were so many things, blogging and non-blogging wise, that I had planned to catch up on before June … this is definitely not happening.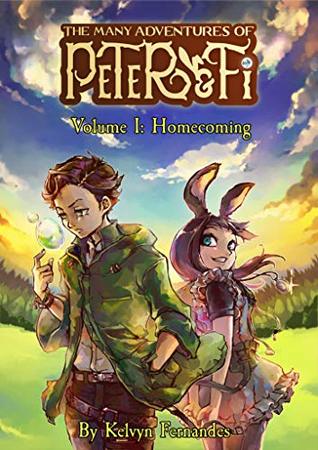 Lexi's War by Rosie James
Rating: DNF
Synopsis: "A family at breaking point. A nation at war…1914. Young Lexi doesn't want much – just her family's happiness. She's been working all the hours she can at the local sweet shop to help her mother lift her little brother and sister out of poverty. Maybe one day, if she tries hard enough, they can save enough to leave their tiny, cramped flat – and terrifying landlord, Mr McCann – behind. Although Lexi can't help but wish her friendship with the landlord's son, Johnny, could turn into something more …"
Famous in a Small Town by Emma Mills
Rating: 
Synopsis: "For Sophie, small town life has never felt small. With her four best friends—loving, infuriating, and all she could ever ask for—she can weather any storm. But when Sophie's beloved Acadia High School marching band is selected to march in the upcoming Rose Parade, it's her job to get them all the way to LA. Her plan? To persuade country singer Megan Pleasant, their Midwestern town's only claim to fame, to come back to Acadia to headline a fundraising festival …"
The Many Adventures of Peter and Fi Volume I: Homecoming by Kelvyn Fernandes
Rating: 
Synopsis: "Follow Peter and Fi as they work together, each searching for something uniquely special to them through the four kingdoms of their known world. It's a tale of fantastical beasts, peculiar characters, remarkable settings, and a unique brand of biochemistry-based magic. A story that focuses on meaningful character interactions, delicate world building, and intense action battles."
If I'm Being Honest by Emily Wibberley & Austin Siegemund-Broka
Rating: 
Synopsis: "High school senior Cameron Bright's reputation can be summed up in one word: bitch. It's no surprise she's queen bee at her private L.A. high school—she's beautiful, talented, and notorious for her cutting and brutal honesty. So when she puts her foot in her mouth in front of her crush, Andrew, she fears she may have lost him for good …"
So apparently, my lists are just going to keep getting SUPER long because I've ACTUALLY had time to work on my blog AND read other peoples' posts! Best of both worlds!
Kristin Kraves Books | Review- With the Fire on High
Pretty Books | Mini Reviews: The Paper & Hearts Society, Proud & The Weight of Water
Thrifty Bibliophile | Author Q&A: Becoming Dr. Seuss by Brian Jay Jones
Page to Page | WE'LL FLY AWAY by Bryan Bliss | Review
Another Book in the Wall | Am I Obsessed with Characters Being in Pain? // Ft. A Peek into my Sadistic Mind
Lit Lemon Books | Looking for Alaska
BookBum | Review: Little Darlings by Melanie Golding @HQstories @ThePigeonholeHQ
Shalini's Books & Reviews | Book Review – All We Ever Wanted by Emily Griffin #BookReview #BookBlogger #AmReading
A Book. A Thought. | Book Review || Skyward (Skyward #1) by Brandon Sanderson
Evelyn reads | We are okay – I loved it!
Inside My Library Mind | Promising, But Ultimately Too Generic: Nocturna by Maya Motayne
Top Post
Another Book in the Wall | Does Engagement Equal Success as a Blogger?
Now, this post by Kelly @ Another Book in the Wall was my number one this month. Kelly has a knack for writing; from reviews to bookish posts, she just has a way of engaging her audience.
This discussion on engagement and blogger success was brilliantly done — she's open and real with the audience, discussing her thoughts on the concept in addition to bringing about points from other bloggers. Does Engagement Equal Success as a Blogger was my favourite post for May not only because it was well written, but it's something we REALLY need to talk about.
I did not request any NetGalley Books during May 2019 … are we shocked? I don't think so.
Guys … I'm AHEAD OF SCHEDULE!!! FOR ONCE! I finally got my hands on the last few volumes of a manga, so I binged it ha-ha! If I could actually finish more than 52 books this year, I would be SUPER happy!

There aren't REALLY any updates with Bookmark Your Thoughts. One area I would like to focus on is more photography for my Instagram with the same name, since I've enjoyed connecting with everyone there again. Oh, I suppose the header images here and in my reviews have updated slightly … though I don't know if I'm keeping them yet.
Well … I had to spend a BUNCH of money on my condo … so that's fun. BUT it seems all fixed now so I'm happy. For about 2.5 months now, I've been focusing heavily on strength training; however, I missed yoga. And SINCE I'm a Karma (volunteer) at the studio I go to, I get to do the 30 Days of Yoga Challenge for FREE! One of my favourite words! I will definitely update you guys for the June Wrap Up on how I did.
Oh! My mom came up for Mother's Day, and it was lovely! She's one of my all-time favourite people ha-ha. We did shopping, high tea and just relaxed with one another. She's planning to visit again soon — YUS!