Hello beautiful people!
Thank you Misty @ Misty's Book Space for tagging me in The Cliché Book Tag! Misty's a REALLY nice person and a great blogger! Go visit her site and enjoy her content!
I actually did this already June 2018 … but I thought it would be REALLY fun to do this and then see if I changed my answers or not! I'm also DELIBERATELY trying to not copy my answers from before … so yeah, this should be fun ha-ha! If you want to see my original post, click here!
ACTIONS SPEAK LOUDER THAN WORDS
|| A Book That Wasn't Or Couldn't Be Better Than The Movie ||
The Lion, the Witch and the Wardrobe by C. S. Lewis — I'm sure there are others, but I don't think I've read those books to actually make a fair comparison … so, I'm using the same answer as before. The batttle scene … SO GOOOOOOOOOOOOOOD!
THE GRASS IS ALWAYS GREENER ON THE OTHER SIDE
|| A Rags To Riches Or Riches To Rags Story ||
The Hunger Games by Suzanne Collins — Though it's not under the best circumstances, Katniss and Peeta do go from an extremely poor living conditions to fancy mansion homes. Not only this, but they become part of the "social circle" events due to their participation in the hunger games.
THE APPLE DOES NOT FALL FAR FROM THE TREE
|| A Parent Child Relationship That You Love ||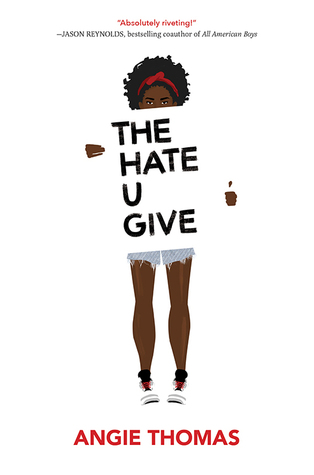 The Hate U Give by Angie Thomas — The Carter family have a beautiful relationship with one another. Is it perfect? No. Is it complicated? Oooooohhhh yes. But they're there for one another and show their love constantly.
2018 Answer: The Weasley's (and Harry Potter) in the Harry Potter series
YOU CAN'T JUDGE A BOOK BY ITS COVER
|| A Great Book That Needs A Better Cover ||
Library Wars: Love & War Series by Kiiro Yumi — I'm in love with this manga series (DESPERATELY looking for the last few volumes) … but this cover … blah.
2018 Answer: I apparently had no idea … guess I found one!
YOU CAN'T PLEASE EVERYONE
|| A Book You Hate That Everyone Loves ||
I Am Number Four by Pittacus Lore — I really wanted to like this, since the story sounded really intriguing. But it was just "meh".
WHAT DOESN'T KILL YOU MAKES YOU STRONGER
|| What's A Book That Made You A Better Person For Having Read It ||
The Little Prince by Antoine de Saint-Exupéry — There are so many beautiful quotes to live by in this story. From learning to care for others' feelings to coping with loss, this book made me open my eyes to the world beyond my own little bubble and how much actions can have consequences that I don't even realize.
LOVE IS BLIND
|| A Book With A Disabled Character Or Actual Blind Love ||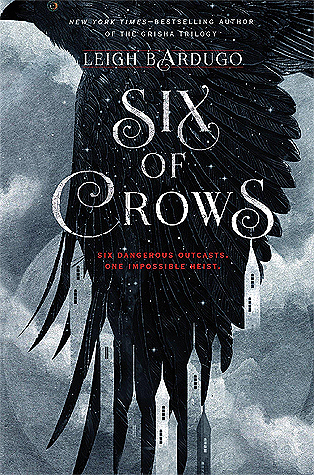 Six of Crows by Leigh Bardugo — Kaz, one of the main characters, has a permanent leg injury and has to use a cane when walking long periods of time. However … he's still a badass fighter and character in general, and doesn't let this get in the way of anything!
IGNORANCE IS BLISS
|| A Book That Is Bad But You Just Don't Want To Admit It ||
The Sun Also Rises by Ernest Hemingway — Yup, couldn't change my answer. Finding out how much of a racist Hemingway was (according to research) was REALLY disappointing. It's like finding out your hero was actually the villain in a novel or movie. This novel was EVERYTHING to me in undergrad … now, I don't know … UGH.
THERE IS NO TIME LIKE THE PRESENT
|| What Is Your Favorite Contemporary Book? ||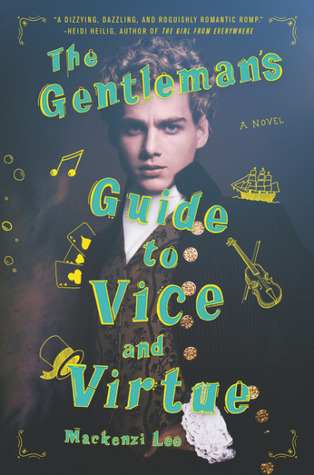 The Gentleman's' Guide to Vice and Virtue by Mackenzi Lee — After reading it, I immediately re-read it … and I plan to re-read it again this year ha-ha! I truly fell madly and deeply in-love with this novel!
BETTER SAFE THAN SORRY
|| A Book You Don't Want To Read In Case It's Bad ||
The Darkest Legacy by Alexandra Bracken — I actually really enjoyed the first three novels … when I thought it was going to stay a trilogy. So when it ended, I was happy with it. Now that there's another book, I was going buy it right away … but now?? I don't know … I kind of like how it already ended.
The Nominees
The BookNook UK | Meghan's Whimsical Explorations & Reviews | Read by Tiffany